In order to lose 10kg in a month without exercise you need to switch to a low-calorie diet and change some of your lifestyle habits. Bear in mind that your new meal plan must not entail starving yourself. But you will need to reduce the number of calories you consume, which will surely cause hunger cravings. Consider using weight loss supplements to manage those and enhance your program as a whole. You should also define 'exercise' and understand how different types of physical activities contribute to weight loss.
How to Lose 10kg in a Month: Low-Calorie Diet Considerations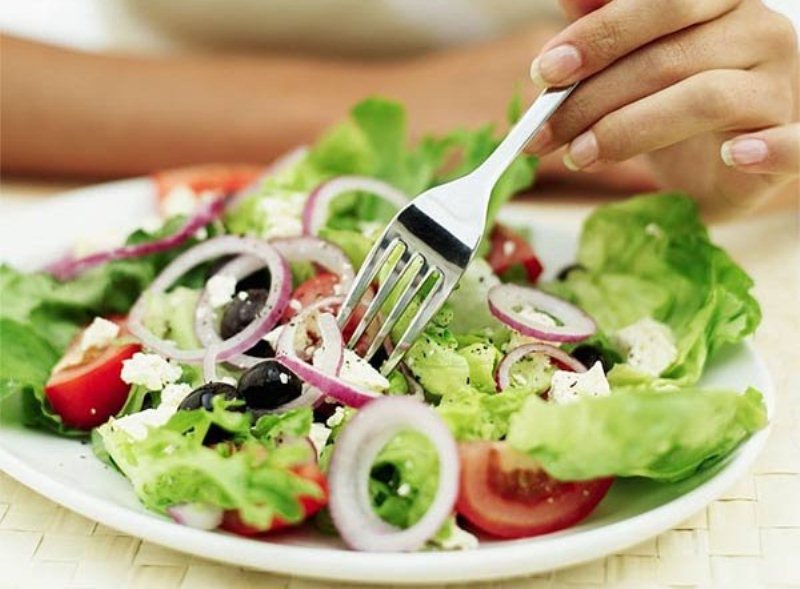 The diet to lose 10kg (about 22 pounds) in a month starts with determining how low you can go with your calorie count. It's essential to understand that the number of calories you should consume depends on a variety of factors. The most important of them are:
Health
Lifestyle
Physical activity level
Location
You should consult your doctor first as restrictive diet plans can cause a variety of issues for your wellbeing. This is a mandatory step for everyone suffering from chronic conditions or at risk of developing them. You also need to take any meds you take regularly into account as they might affect your metabolism and other factors that influence your weight.



Those who have moderate-to-high physical activity levels, for example due to their jobs, will have to consume more calories by default. Remember that a low-calorie diet must provide sufficient nutrition to keep you healthy. Therefore, you need to count how many calories you realistically burn during the day and then determine how many you can safely cut from your diet. Use these formulas to do the necessary calculations.
Balanced Low-Calorie Diet Plan to Lose 10kg in a Month
Sample diet plan menu:
Breakfast: ¾ cup bran flakes with a banana and a cup of milk (zero fat).
Lunch: wholegrain toast or mini-pita with mustard, lettuce or spinach, 3 ounces of boiled turkey breast and a half of a roasted pepper. Get more protein from a stick of mozzarella and finish with a serving of fruit.
Dinner: a cup of cooked couscous with 4 ounces of salmon (steamed or broiled), two tomatoes and a cup of broccoli (steamed).
That is a rather harsh plan that will cut your calories to about 1,200 a day.
Relevant post: Diet Plan to Lose 10kg in a Month and Be Happy with Your Meals
A safe low-calorie diet plan should detract 550-1,000 calories a day from the number you require to maintain your current weight.
If you plan to lose 10kg in a month you'll need to cut as many calories as you can. As every person's reaction to this kind of weight loss diet is unique, you need to monitor your body carefully. If hunger pangs become too torturous or you develop symptoms like lightheadedness, dizziness, fatigue, etc., be sure to up the number of calories. It's best to extend your weight loss diet plan than to risk your health.
Be Wary of Lowering Your Calorie Intake Too Much
You must understand that starving yourself will not help you lose weight fast. If you cut the calories too much, your body will believe it's starving, which will trigger the release of hormones that will make it store fat in order to survive the 'assumed' disaster. This means you won't be losing weight no matter your meal plan. You will also endanger your health with this action.



To lose 10kg in a month you need to focus not on cutting the calories as low as you can but on changing the quality of your meals. Studies prove that weight loss can be achieved faster depending on the nutritional value of food you consume. For example, you'll be able to shed more pounds by eating a 500-calorie green salad than a pack of junk snacks of the same 'value'.
Your fast weight loss diet should be versatile to provide a mix of nutrients. Spice up your meals as more flavorful dishes make you feel full. But be sure to eat a variety of different foods to get a wide range of vitamins and minerals. Take supplements to prevent any nutritional deficiencies.
Lose 10kg in a Month with the Help of These 'Super' Foods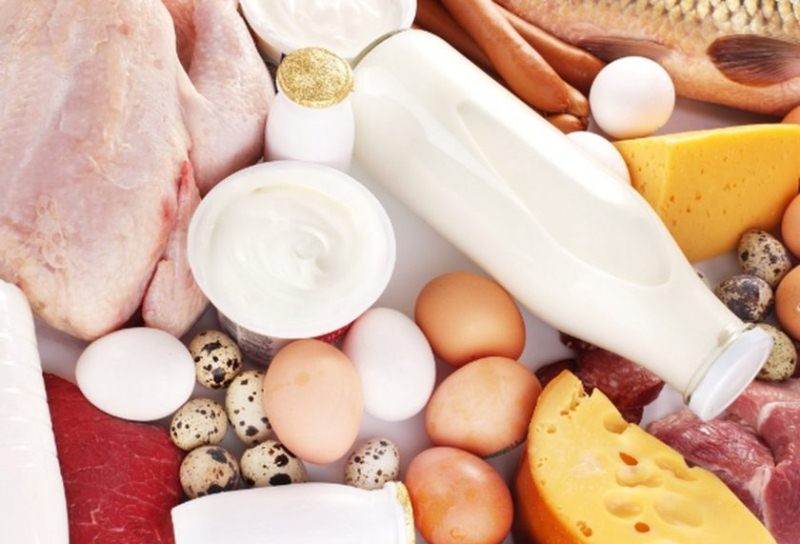 The best weight loss diet is a healthy diet, which means that your meal plan should consist mainly of:
At least 5 servings of fruits and vegetables a day (one serving is 80g)
Healthy starch (potatoes, rice, wholewheat pasta) should make up 1/3 of your daily food intake
1-3 servings of low-fat dairy or calcium-fortified substitutes
8-1g of protein per 1kg of body weight (Harvard Medical School)
Healthy fats (from oils, nuts, and spreads) in extreme moderation
Notably, high-protein diets usually show a higher rate of weight loss fast. Therefore, consider maximizing your protein intake to lose 10kg in a month. Best healthy sources of protein are lean beef, poultry, legumes, eggs, and fish.



Eggs in the morning will help control your appetite, especially if you add a slice of wholewheat bread to them. You should make this food in particular filling as it must keep the hunger at bay and provide you with sufficient energy until lunch. Season your breakfast with a bit of chili pepper. It will also help suppress appetite during the day. And capsaicin in the chili will speed up your fat burning rate naturally.
The average weight loss diet aimed to lose 10kg in a month should have about 1,200 calories. Therefore, your breakfast should be about 300, lunch – 400, and leave 500 for dinner.
Best lunch options are salads and some light soup. Your salad should contain some grains or legumes in order to provide you with starch and more fiber. You will also need a serving of protein. A piece of chicken breast or some fish will work well.
Dinner is traditionally the 'heaviest' meal of the day because it should power your body through the evening and night. You'll need to consume something that your body won't struggle digesting. Baked and roasted veggies as well as some grilled chicken or fish will work well.
Cooking Tips to Use When You Aim to Lose 10kg in a Month
While on a fast weight loss diet plan you'll need to forget about frying and deep-frying. Make your food as non-fat as possible. When you do need to use oil, choose extra virgin olive or sesame oils. These will provide you with a variety of healthy nutrients.



Coconut oil is popular, but it's very high in saturated fats so it won't fit into such an intense fast weight loss diet. You can start using it for cooking once you achieve your goal weight and only need to maintain it.
Cook your meals mainly through steaming, boiling, broiling, and grilling. Limit additional fats whenever possible and don't overcook your meals. This will reduce their nutritional value but won't affect the number of calories much.
It's imperative that you remove all unhealthy junk food, as well as foods high in saturated fats, 'empty' calories, and sugar from your diet if you want to lose weight fast (or at all).
What Kind of Exercise Can You Go Without When Trying to Lose 10kg in a Month?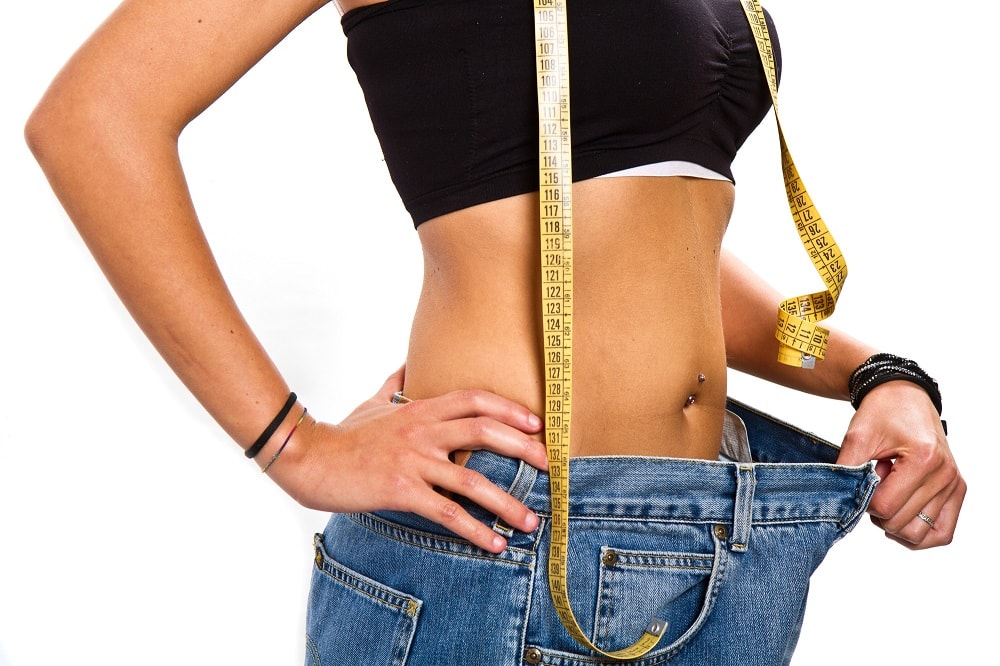 Numerous studies proved that exercise is inefficient as a weight loss method without a diet. It's your meal plan that's directly responsible for about 80% of the fat you shed. Therefore, not working out at a gym won't interfere with your plans to lose 10kg in a month.
You also should understand that any physical activity is exercise. This means that you don't have to get a gym membership or try to fit an hour-long workout into your daily schedule. However, you can boost your weight loss program by walking to the grocery store instead of driving or playing more active games with your kids, or cleaning the house more vigorously.
Relevant post: How to Lose 10 kg in One Month: An Ultimate Guide to Suit Everyone
How to Lose 10kg in a Month: Final Thoughts
When your goal is to lose weight fast, your main weapon is self-discipline. You have to follow a strict diet and deny yourself any treats no matter how much you might want them. You might be able to become more lenient to yourself after achieving your weight loss goals. By this time your body will be used to a reduced calorie intake.
Exercise is not essential for losing weight, but it does make you healthier, so don't avoid physical activity if you have a chance.