If you are planning on having an outdoor wedding, you have a lot to consider and think about. Below, we will take a look at some tips and ideas to give you a helping hand.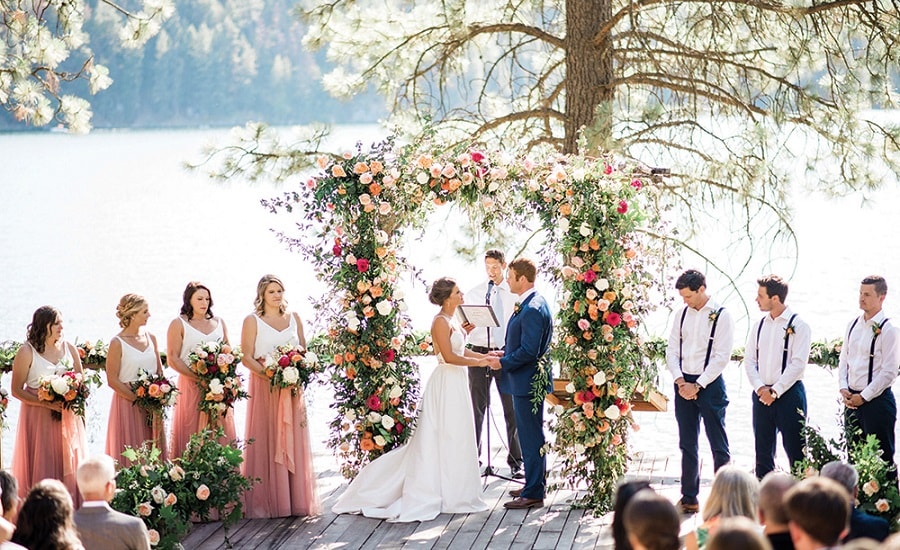 Use an Online Venue Finder
Deciding where to host your occasion can be a very difficult decision. After all, there are so many great venues to choose from, making it almost impossible to pick just one. Therefore, one of the best ideas is to use the aid of a venue finder.
A venue finder is great because it will pull up all of the venues which suit your occasion and your requirements, such as; budget limitations, desired capacity, any facilities you need, and feasible locations. Meaning you don't have to scour through heaps of venues that are not even suitable. There is certainly a no quicker, easier, and more effective way to find your perfect venue!
Wow With a Custom Coffee Van
Custom coffee van services have been on the increase over the past five years. However, many people still aren't aware of them, which makes the idea still fresh and novel. A bespoke coffee unit that is in keeping with your wedding's style could make a great and welcome addition for guests on the big day.
Weddings can be long days for everyone involved – from the happy couple to their parents, the best man, and bridesmaids, and so on. So it's helpful to find ways to keep you and your guests perked up and fresh. A mobile coffee stand can provide just that. Great quality refreshments, made to order by a professional barista, will help keep you and your guests energized throughout the day and night.
Crucially, you can also acquire the services of a provider who is able to brand particular items. So napkins and cups can be personalized to feature the names of the couple, for example; a great addition to make the big day feel extra special. The coffee stall itself can also be designed to match the theme of your wedding day so that it doesn't look out of place.
This is ideal for outdoor weddings. A coffee van can be hired to provide the same service as a stall. Either way, a pop-up facility serving ethical, quality coffee and tea, and even snacks such as cupcakes and gourmet crisps, is something that can be a real hit at your wedding.
Make Sure There Is Some UV Protection
One thing a lot of people overlook is ensuring there is a shaded area so that their guests are covered from the sun. You can learn more about the best options out there to help you with this. After all, the last thing you want is your guests to be uncomfortable.
So there you have it: some top tips to help you plan the perfect outdoor wedding! We hope that you have come across some ideas you might not have considered just yet.