Recently suffered a sports injury? Taking the right recovery steps could ensure that you heal properly and that you're able to continue partaking in your sport in the future. Here are just several steps to helping you recover from a sports injury.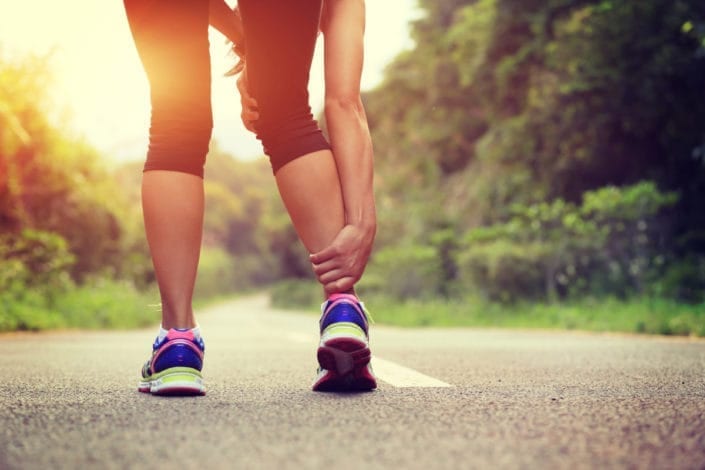 Diagnose the Injury
It's important to get the injury properly diagnosed so that you can take the right recovery steps. Some sports injuries may be obvious such as sprained ankle, but others may be harder to identify. There are sites online where you can read up on injury symptoms such as these rotator cuff tear symptoms, possibly allowing you to self-diagnose yourself. In other cases, it could be worth seeing a doctor to confirm an injury – especially if the pain if affecting movement.
Use Cold and Hot Treatments
The cold and the heat are great for easing inflammation, which can help the healing process. Cold treatments should be used directly after an injury occurs for the first couple days – this could include using an icepack or a bag of frozen vegetables to press lightly on the affected area. After two or three days, you should then move onto heat treatments such as using a warm flannel or taking a hot bath. Cold will reduce initial swelling, whilst heat then relaxes muscles and reduces long-term inflammation.
See a Sports Physiotherapist
If you're passionate about your sport, it could be well worth seeing a sports physiotherapist so that you can get some tips on how to recover. These professionals specialise in treating sports injuries and may be able to recommend stretches and exercises to help you return full motion more quickly. They may also be able to perform sports massages to help loosen up tight muscles or release trapped nerves that could be causing pain. Sports massages aren't like regular massages and tend to be quite painful – anyone who has had a massage for shin splints will know this – however they will reduce long-term pain.
Avoid Activities That Could Aggravate It
A doctor or a physiotherapist will usually recommend temporarily abstaining from certain activities that could aggravate your injury. This could mean taking a break from sports for a few weeks or months. Some people who are heavily involved in sports find this hard to do, but it is important for ensuring that you heal properly. You don't want to turn a temporary injury into something permanent that ruins your chances of ever returning to the sport.
There could be other activities to look out for too. In the case of sport-related neck injuries for instance you may not be able to drive.
Be Realistic About Short-Term Goals
One of the hardest challenges can be having to cancel short-term goals. Perhaps you were planning on running a marathon in a few months and can no longer compete. Or perhaps you had an active trip abroad planned that is no longer possible. It's important that you're realistic about still achieving these goals – you don't want to carry on ahead and aggravate your injury only to ruin the experience.
In many cases, there may be another chance in the future to pursue these goals. Whilst it can be hugely frustrating, you're better off delaying goals rather than causing a permanent injury and never being able to follow your goals again.
Keep Exercising
Whilst you may not be able to compete in your favourite sports, it is important to still be active after a sports injury. Low-impact exercises such as swimming, yoga and slow walking are often recommended and can help with the healing process by stopping muscles from seizing up. Exercise could also allow you to maintain your current fitness levels, which could be important when returning to you sport in the future.
Eat the Right Foods
Your diet may also help you to recover faster. Protein-rich foods are great for helping with muscle repair – these include meats, eggs and soy. It's important to also get fiber and vitamins into your diet. Try to avoid too much sugar, which can make inflammation worse.
Maintain a Positive Attitude
A positive mindset will help you to heal. When we're happy, our body releases endorphins which numb pain and help release muscle tension caused by stress. Don't allow yourself to get dejected over your inability to do certain activities or pursue certain goals. You may be able to still find a way of getting involved in your sport even if it's just watching from the sidelines or helping to coach.
Protect Yourself from Future Injuries
The most important part of recovering from an injury is future prevention. You don't want to suffer the same injury again and so you should consider the cause of your injury and what you can do in the future to protect yourself.
To use a running injury as an example, consider whether you need to upgrade your running footwear or whether you need to be more careful as to which surfaces you run on (tarmac is often much better than other surfaces). It could even be an issue of not stretching before or running too frequently and overexerting yourself.
A lot of activities may have a correct form adopted by athletes – this is not just to maximise performance but often to prevent injury. This is particularly important in weight lifting activities and you may want to spend time researching into this and possibly hiring a personal trainer.