With the times that we are all going through at the moment, it can be difficult to know how you can comfort a loved one who is going through bereavement, loss, and grief.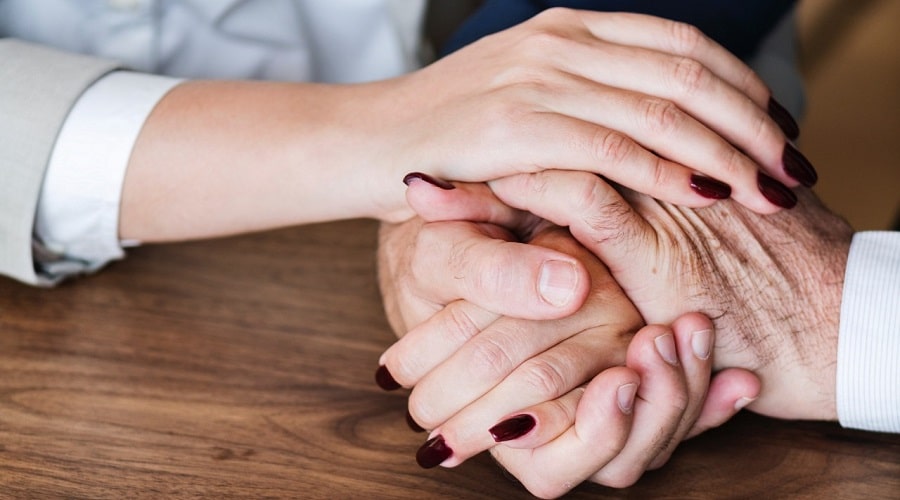 How You Can Support Someone Who Is Grieving
When someone is grieving it can be hard to know what to do or say. The bereaved struggle through many painful and intense emotions, including sadness, guilt, anger, and depression. They can sometimes feel isolated and alone with their grief, this is what usually makes people feel uncomfortable about offering their support. Try not to let your discomfort prevent you from offering.
Try some of these:
Don't allow the fear of doing or saying something wrong stop you from reaching out to them.
Just let them know you are there to listen.
Offer to help in practical easy such as looking at Legal Bay's guide on how long it takes to settle wrongful death claims or simply grabbing some food shopping.
Understand that each person grieves differently.
Still stay supportive after the funeral
Try to Understand the Grieving Process
The better you can understand the process of grief and it can be healed, the better you will be prepared to offer your support.
There is no wrong or right way to grieve.
Grief can involve many extreme behaviours and emotions.
There is no set time for grieving, each person will be different, and some may not grieve straight away
Know What to Say
This is one thing that people always struggle with. Knowing what to say. However, it's actually important to listen than talk. You don't know what the grieving person wants to hear, or if it will help, and because each person is different, you are better off offering a listening ear and allowing them to talk if they feel ready. At the end of the day there is nothing you can say that will make it better, so allow them to talk about the deceased if they feel like they want to, but don't push it or tell someone how they should feel.
Express your concern and sympathies
Ask them how they are feeling
Accept their feelings
Be genuine in your communication
Be willing to sit in silence.
Offer your support.
Offer Practical Help
You will find that most grieving people will struggle to ask for help, they don't want to receive attention or become a burden to others. Try to offer practical help such as going ot pick up shopping, running the hoover around.
There is much practical help you can offer a grieving person. You can offer to:
Shop for groceries
Run errands.
Drop off a meal or essentials
Help with funeral arrangements.
Stay in their home to take calls
Help with insurance forms or bills.
Take care of housework, like cleaning or laundry.
Watch their children or collect them up from school.
Drive them on their errands
Look after their pets
Go on a walk
This short guide should help you to support a loved one who is grieving, do you have any other advice that can help? Please share some below.