All businesses rely on at least some equipment. Whether it's high-end office tech or equipment, retail point of sale systems, or heavy industrial machinery, ensuring that the equipment in question is running as smoothly as possible is crucial to the productivity – and ultimately the overarching success – of the company.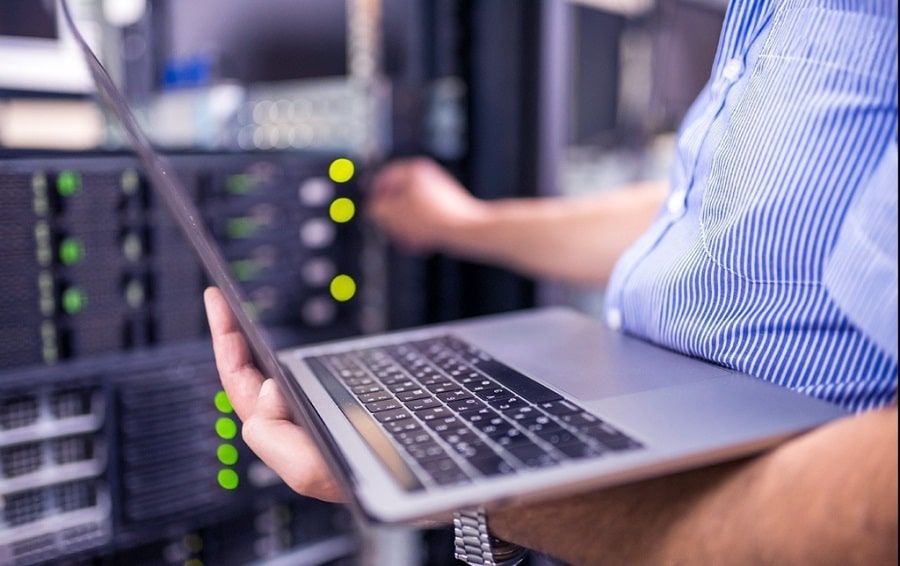 However, no business equipment will last forever. Even with the most careful handling and expert routine maintenance, problems can – and will – begin to develop. Initially, these problems can be fairly minor; things that can largely be dismissed, or perhaps seen as a one-off blip. In time, however, those one-off issues begin to occur regularly, to the point where work patterns become disrupted. It's at this point that business owners such as yourself have to consider taking action to try and find a solution to the issue once and for all – and in this piece, we've sought to provide all the information you need to decide what the best solution might be.
The Importance of Taking Action as Soon as Possible
If a piece of equipment is malfunctioning but is still capable of completing its work – albeit perhaps a little slower than normal, or with the occasional pause or hiccup along the way – then you may find yourself wondering if you really need to take action at all. The item is still managing to meet its core function;  it's a little more inconvenient to work with, but it's largely doing what it needs to do – so you may start wondering if perhaps it would be preferable to leave the problem alone, and revisit it when the equipment is no longer performing at all.
Realistically, while it might technically be possible to leave be, doing so can cause far more problems than it solves. What may seem like just a minor inconvenience can, over the course of a period of time, actually really sap overall productivity, and can be irritating or frustrating for employees who have to use the malfunctioning equipment over the course of their working day. What's more, if a fault or problem has developed, it will need to be attended to eventually, so there's a strong argument for the fact that it's more efficient to take action now so that the issue is fully resolved and is no longer a problem for the future.
After committing to the decision to take action as soon as possible, you'll now need to begin contemplating which course of action to take next.
Contemplating the Possibility of Repair
Exploring the possibility of repairs should always be the first course of action. Start by considering whether the item is still under warranty either with the supplier who sold it, or the manufacturer. If so, pursuing this route will definitely be the best choice.
If the item is out of warranty, then you could consider attempting to repair the item yourself using online guides to assist you – but this option should preferably be avoided, unless you – or a member of staff – have direct experience conducting the kind of repair that is being contemplated. Online guides are only so trustworthy, and there is always the chance that the problem could be worsened due to poor advice, so avoid this step and skip to the next option – which is taking the item to a specialist to be repaired.
Specialist repair is often the best choice when seeking a reliable result, however, there are two scenarios in which this option might not be the right choice for your specific circumstances:
Repeat repairs. If you have taken a piece of equipment to be repaired multiple times yet faults continue to develop, then this is a cause for concern. Even if the issues are different each time, an item that consistently needs to be repaired (often potentially incurring great expense each time) can cross a line and struggle to justify yet another repair. There comes a point when an item has been repaired so often, continuing to do so is no longer the right financial choice; it's important to avoid a scenario where equipment has incurred so many repair costs, a brand new replacement could have been bought instead for the same amount.
Higher cost to repair. Repairing an item is often seen as the most cost-effective choice, but this isn't always the case – sometimes, the cost to repair can be far higher than the cost of replacing the item completely. You can join forums or Facebook groups likely to frequented by those who own the same item (for example, groups dedicated to your business industry, where it's likely you will encounter individuals who own similar equipment to you) and ask members for their advice on whether repair or replacement would be the better financial choice.
If neither of the above apply, then look for a qualified expert who can conduct the repair and hopefully get your equipment back up and running. However, if one of the above scenarios does apply – or a professional repair does not seem to resolve the issue – then buying a brand-new item is likely to be the best choice for you.
A Guide to Choosing a Replacement Item
It's at this point that many business owners begin to worry. Incurring an additional expense is something no business owner will ever welcome, and especially if – as is the case for many types of business equipment – the expense is likely to be significant.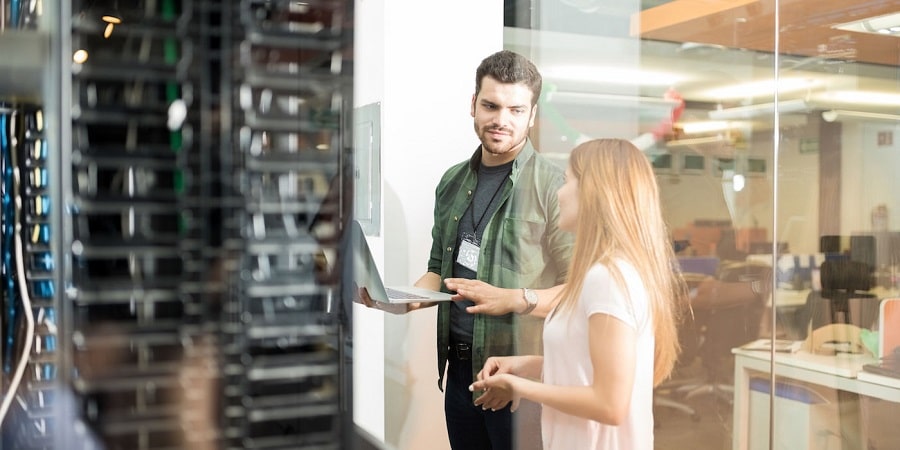 However, we've established that action has to be taken, and that repair isn't possible, so replacement it will have to be. Here's a step-by-step guide to the entire process of purchasing your new item.
Step One: Decide Exactly What You Need to Buy
The initial temptation might be to look for a like-for-like replacement, especially if – malfunctions aside – you were relatively happy with the performance of the equipment originally. However, in some cases, like-for-like will not be available; often, when new models are released, older versions are discontinued – so you're likely going to need to settle on an upgrade.
As a result, you will likely need to spend a fair amount of time researching all of the available options. If possible, bring staff members who will regularly interact with the equipment and ask for their opinions and take these into account when making the final decision.
Step Two: Find a Price That Suits You for Your Chosen Model
When you know exactly what you are hoping to buy, you can start looking for the best price on your chosen item. As is standard when buying items for personal use, it's advisable to take the time to shop around and see where you can find the lowest price. In addition, also consider whether you need to buy a brand new item, or if a previously-used or refurbished option might be suitable – it's often possible to find very new (and completely up to date) equipment for a significant reduction solely due to the fact it has been preowned, so check local business listings and auction sites to see if you can find a good deal.
Step Three: Consider How You Will Finance the Purchase
There are a lot of different options to consider here, ranging from paying with funds dedicated to new equipment purchases to potentially looking for an unsecured business loan that will cover the cost and allow you to spread the cost over a longer period of time. Consider each of the options and select the one that makes the most sense for both the short and long term of your business.
Step Four: Decide the Right Time to Make the Switch
Even with relatively small equipment, there will always be at least some disruption when it comes to removing the old and installing the new, so try to pick a time and date when your business will be relatively quiet. You can then confirm the delivery date with your supplier.
Step Five: Complete the Process
You can be confident you've got the right equipment for your purposes, at the right price, and paid for in a manner that suits your business, so make the purchase and swap out the old for the new on your chosen date.
What Should Be Done with the Old Equipment?
To ensure that the old equipment is kept away from landfill, consider the following options:
Sell as 'spares or repair'. Some buyers are willing to purchase items, well aware that they are defective, for a reduced price – auction or classifieds sites are usually the best choice to find such a buyer.
Store the item for potential future use. If the equipment still works to a degree, then consider storing it somewhere unobtrusive, where it can wait to be called into action if you ever need a spare or backup. However, only consider this option if you genuinely have the space available immediately; it's not worth going to the effort of deliberately finding room for a troublesome piece of equipment.
In Conclusion
The next time that any piece of equipment that your business relies on begins to malfunction, we hope the information above will prove to be useful and you will then be able to find the right solution for your company.