Working out with makeup on acne is about the worst thing you can do to your skin. It's bad enough to try working out with makeup on when your skin is healthy. Breaking out in pimples is what you should expect after this. This happens because foundation, powder, and whatever else you put on your face clog the pores. However, if you already have acne, then commit the 'skin sin' of applying makeup over it, and then make it a hundred times worse by working out. The results can be devastating. You'll definitely have to spend many months and a lot of money on fixing the damage.
What Happens When You Are Working Out with Makeup on Acne?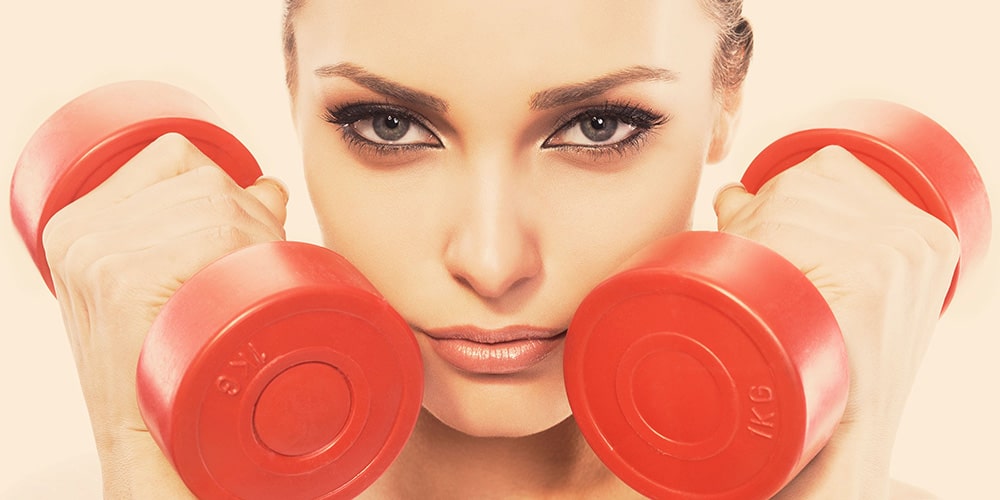 Simply put, working out with makeup on makes your pores clogged. According to Mayo Clinic, clogged pores are one of the most common causes of acne. If you already have face riddled with pimples, applying a thick layer of makeup might be a factor that will worsen the condition by default.
However, there are some modern cosmetics developed specifically for acne-prone skin. Those won't cause irritation or make your pimples worse if you use them. However, if you start exercising with makeup on your face, you'll clog your pores no matter how good the products are.
When you work out, your blood circulation goes through the roof. That's a great thing and one of the main reasons why exercise is greatly beneficial for your health. This same process also makes your pores open while your body is literally sweating off toxins. However, working out with makeup on acne turns this benefit into a huge problem.
Imagine what happens when those open pores get blocked by a layer of foundation, powder, blush, and contour. The sweat gets trapped while all those chemical products along with bacteria and dust you pick up from the environment get deep into your skin.
It's because of this that working out with makeup on can cause acne. And with your skin already inflamed and covered with pimples, the damage gets progressively worse.
In case you didn't know, a bad case of acne can cause permanent scarring. This problem can also turn quite painful and it deals a huge blow to your self-confidence.
Note that while it might be possible to prevent a breakout if your skin is generally healthy, working out with makeup on acne is sure to end badly.
How to Prevent Acne If You Wear Makeup in the Gym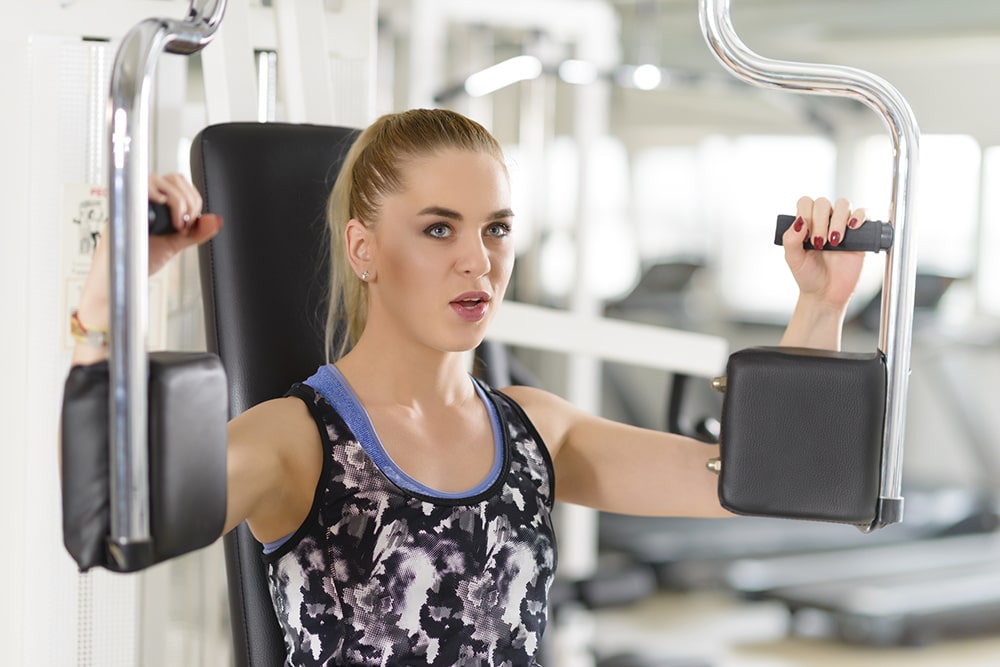 Sometimes you just can't avoid working out with makeup on acne. This is mainly an issue for people who go to gym during lunch and have to get back to work immediately afterward. If your cause is any less unavoidable than that (for example, if you are just trying to impress someone), you definitely should avoid makeup. In case you have an opportunity to reapply makeup before going back to your duties, be sure to remove any cosmetics before your workout.
Now, if avoiding the issue isn't possible, use these tips:
Wear light makeup only and use specialized products for acne-prone skin.
If possible, skip foundation and powder as they are the main issues when working out with makeup on acne. Use a BB or CC cream instead as these products are less likely to clog the pores.
Cleanse your skin most thoroughly the first opportunity you get.
Your regular makeup remover won't do for this. Use an oil-based cleanser or at least micellar water to wiper your face several times.
Follow with a deep cleansing.
Clay face masks are the best option to follow the cleansing as scrubs and peelings will irritate the skin. This will only increase the risk of your acne worsening. It's best to find a self-heating mask as it will open up pores and remove any dirt from them more effectively.
Do not apply another layer of foundation after workout.
The worst thing you can do after working out with makeup on acne is to add more product after you are done. It might be tempting to do it to 'fix' your look after exercise. As there is no such thing as sweat-proof makeup it won't look as good after you're done. If you need to fix it up urgently, use some water-based corrector and a touch of transparent powder (never compact!).
Of course, these tips will work much more efficiently if you don't have acne by default. In case you do, you will need to use your specialized treatments after a post-workout face wash. This should help you keep the situation from worsening.
You should also use the tips to look beautiful naturally in order to reduce the risks for your skin. To learn more about how to deal with acne, study How to Reduce Redness on Cheeks: Natural Tips and Remedies.
Have you ever tried working out with makeup on acne? What were the results? Any remedies you can recommend?
Waiting for your opinions in the comments.