Once the last crumb of pumpkin pie disappears from your plate, you have a job to do this Thanksgiving and it doesn't involve the dishes. Those can wait; the Black Friday and Cyber Monday deals, on the other hand, have a short expiry. If you expect to take advantage of these events, you'll need to act quickly.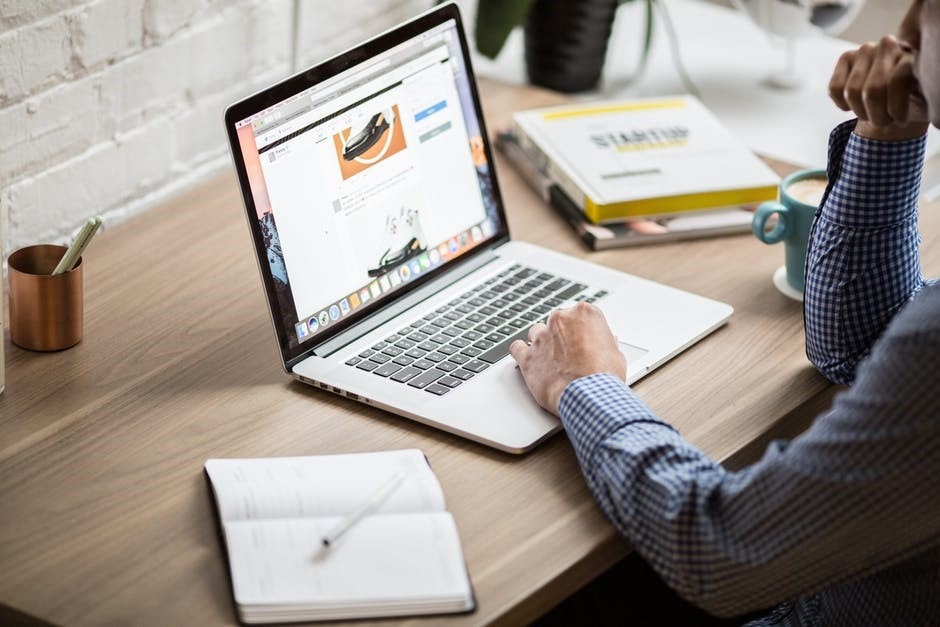 But not so fast—your enthusiasm for a great deal shouldn't put your finances at risk. You can protect your finances and nab amazing deals all season long by keeping in mind the following three tips.
Tip #1: Vary Your Passwords
Most people know they shouldn't use their birthdate or the name of their first born as their password. If you have something similar as a password, take this as an opportunity to change things up.
A secure password is a random collection of numbers, letters, and special characters — something like d*so8UW6! would be perfect as it's impossible to figure out.
Something like George2009, the name and birth year of your eldest son, is a lot easier to guess.
But even a strong password can be weakened. Every time you reuse the same password for important profiles, you increase the risk of exposing it. You should create a distinct password for your online bank account, online payday loans profile, and any digital investment app you have on your phone.
Tip #2: The Site's Connection Is Secured
If you're using Chrome as a browser, there are three basic symbols you need to know:
A green padlock: this means your information (including credit card numbers) is private when sent to this site.
An 'i' within a circle: this means this the connection isn't private. You may find a secure version of the site by deleting http:// and typing in https:// before the URL.
A red triangle: this means a site is not secure and/or dangerous. Chrome suggests you don't share any private information with this page.
As of the summer in 2018, Chrome now labels any http:// website as not secure. Though some perfectly normal websites may now have this label, it's a warning worth heeding. Unsecured connections are easily hacked by criminals hoping to intercept your data.
Tip #3: Only Click Emails from Trusted Senders
As we approach the holiday season, retailers will unleash their email marketing campaigns in earnest. Whether you subscribe to a newsletter or not, your inbox will contain quite a few emails detailing upcoming sales for Cyber Monday and beyond. Some of these messages will come from trusted sources. Others will not.
It's important you refrain from opening any email from senders you don't recognize. Unfamiliar emails may contain viruses or links to malicious websites.
You should be wary of potential risks inside your inbox even when you think a message is from a trusted source. Scammers pose as financial organizations like retail banks, online lenders, and the CRA or IRS to threaten you into sharing personal information.
It's important to note these companies will never ask you to reply to an email with your credit card number or bank account information. Though a lender like GoDay will send you emails about your online loan status, these lenders won't ask you to repay your loan through your email. Like mainstream banks and the CRA, they have a secured website where they process online payday loans safely.
Though it may be scary to find an email suggesting you owe money on taxes or to a bank, these institutions won't ever use intimidation tactics like aggressive language to extort cash out of your hands. Take a breather when you see these supposed senders in your inbox and think about how they conduct themselves. If it's aggressive or their address shows an unusual domain, it's likely a scam.
Holiday e-commerce sales are growing each year. This year, 82 percent of shoppers plan to buy their gifts online. It makes sense; you can skip the lines and crowded malls for a laid-back shopping experience on your couch. But don't be too relaxed when it comes to sharing your credit card information. In amongst legitimate retailers and sales, there will be scams vying for your data this holiday. Luckily, you can avoid them by shopping carefully starting this Cyber Monday.