I've been using these tips to look beautiful naturally myself for years now and can honestly say that they work. From a change in the diet to homemade masks to exercising. I came to the conclusion that the more love and care you put into your body, the more grateful it is and it shows in the glowing skin, shining hair, strong nails, and great figure. You have to be consistent with using these tips if you want to achieve the best results. However, I assure you that if you manage, you will enhance your natural beauty and will be able to go without makeup.
That, in fact, is the tip number one. You need to go without makeup completely at least 1-2 days a week. And now let's get to what else you should do to look gorgeous on those and all other days.
Self-Tested and Approved Tips to Look Beautiful Naturally
1.     Sweat, sweat, sweat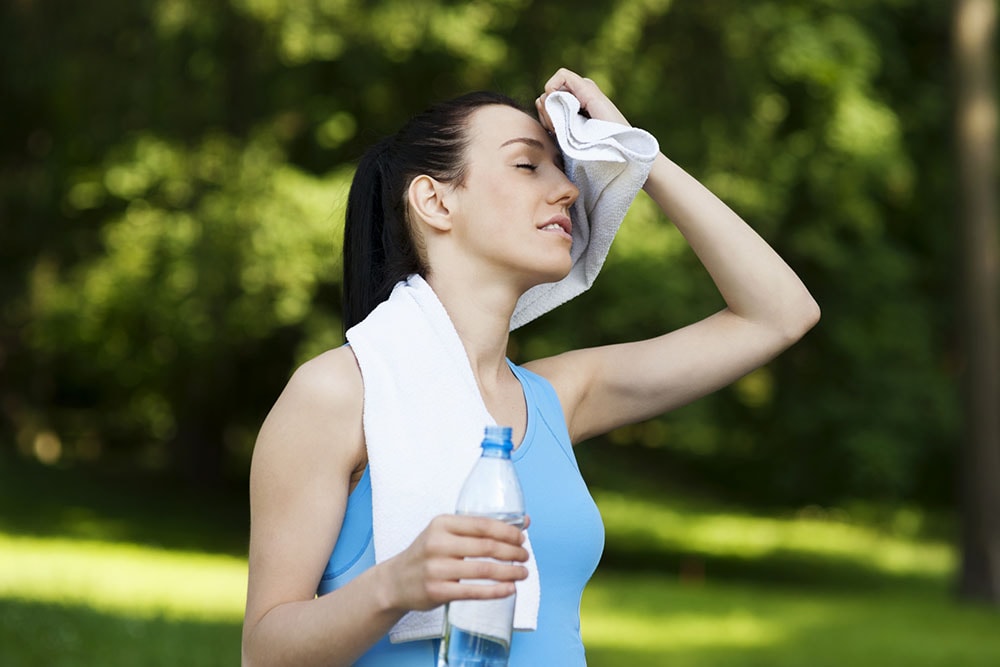 Exercising regularly is a must if you want to look your best naturally. Sweating is one of the best ways to get rid of a ton of toxins. Working your body will force every system to function more efficiently. This includes liver and kidneys, the main 'filters' you have.
Sweating opens your pores, flushes out toxins, and improves blood flow. This makes it one of the best 'spa' procedures in existence. Add the weight loss factor, which comes from regular exercise, and you'll see how your daily workout can enhance your natural beauty.
You also shouldn't forget that exercising helps reduce some of the sedentary jobs health risks, read more about those here. Disease always shows in one's looks, so staying healthy is a necessary requirement for natural beauty.
To enhance the benefits of exercise, boost the sweating by visiting a sauna after your workout. The efficiency of this combo is astounding. That's why many gyms have saunas. This will also speed up the weight loss process, proves a study published in The Scientific World Journal. You should definitely consider adding this trick to your arsenal if you want to lose 10 kg in one month.
Finally, regular exercising is a must on my tips to look beautiful naturally list because this habit helps improve your mental state. Working out does wonders for your motivation and can be the thing that will allow you to relieve some stress and regain emotional balance on a bad day.
2.     Develop the right grooming routine (and stick to it!)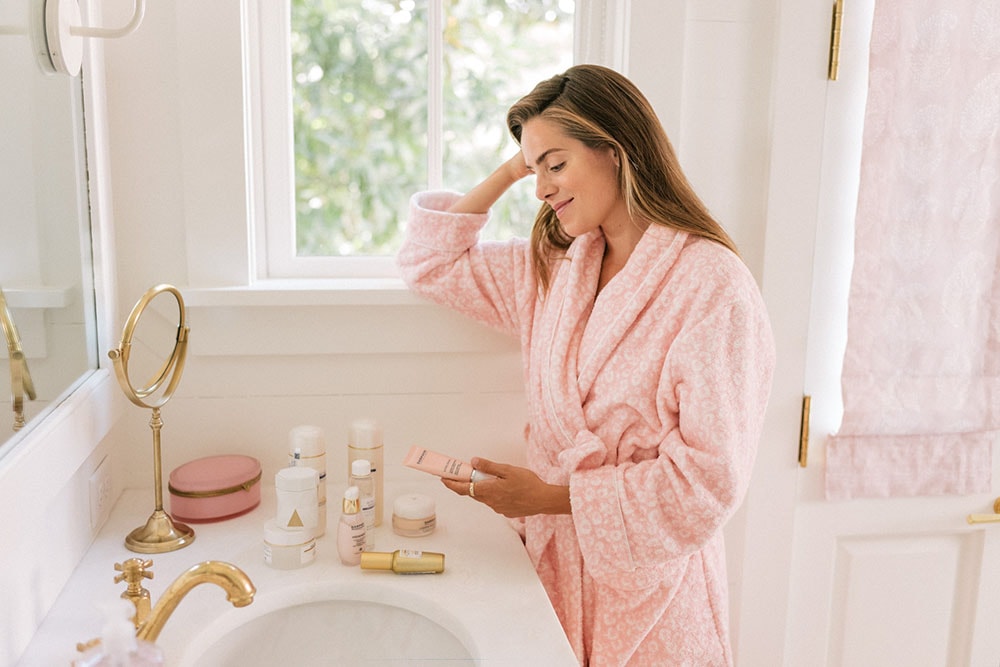 If you want to look beautiful naturally, you have to take very good care of your skin. Mandatory daily skincare steps include:
Cleansing: 2 times a day
Toning: 2 times a day
Moisturizing: 2 times a day (more if necessary)
Exfoliating: 1-2 times a week (depending on skin type and condition)
Deep moisturizing/nourishing: 1-3 times a week (depending on personal needs)
This is an outline of a skin care routine that will result in your face glowing with health and natural beauty. It's essential to cleanse and moisturize daily but the 'special' beauty procedures, like exfoliating, applying masks, peeling, etc. should be used only as necessary. To determine what kind of frequency you need with these cosmetic treatments, you need to consider:
Skin type
Current level of health (for example, you can't exfoliate if you want to reduce redness on cheeks)
Environment (your skin will require more protection if you work in hazardous environments or live somewhere cold and/or dry)
As you can see, your personal schedule shouldn't have any bearing on sticking to this routine. Do your best to plan your days in a way that will allow you to get all the necessary procedures. It's good that most of them take little time and you can do something else while a facial mask is working on skin repair.
3.     Make the kitchen your ally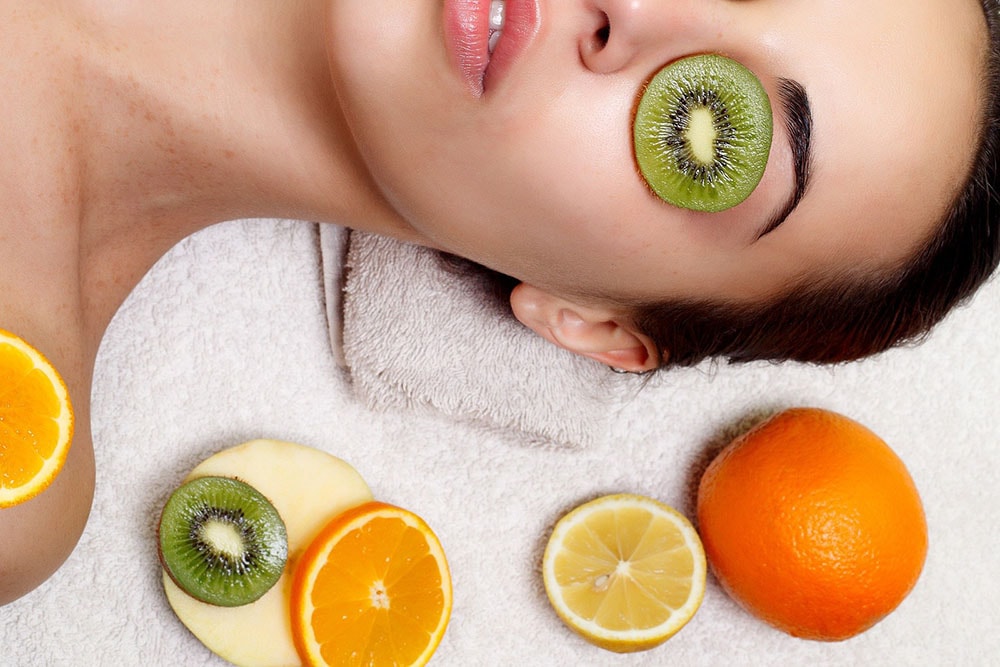 Many of the most effective tips to look beautiful naturally come from mother nature herself. And your kitchen is where you can find the majority of her gifts. Personally, I love face and hair masks made from organic ingredients I have in my home. Not only are those treatments effective and 100% natural. They can also save you a small fortune as the prices of high-quality cosmetic products grow along with the market. It develops quite rapidly, according to Statista.
There are thousands of home beauty remedies recipes for you to try, so you'll definitely find something to boost your natural beauty. My favorite ingredients are avocado, coconut oil, olive oil, coffee (best-smelling scrubs ever!), honey, eggs, lemon juice, and strawberries. Mixing these ingredients in various proportions can allow you to get rid of acne breakouts. Oil-based remedies are very good for flaking dry skin, including the skin of your scalp. Hair masks with them can help treat scalp itchiness, dandruff, and irritation caused by allergies to harsh styling and coloring products.
4.     Get that beauty sleep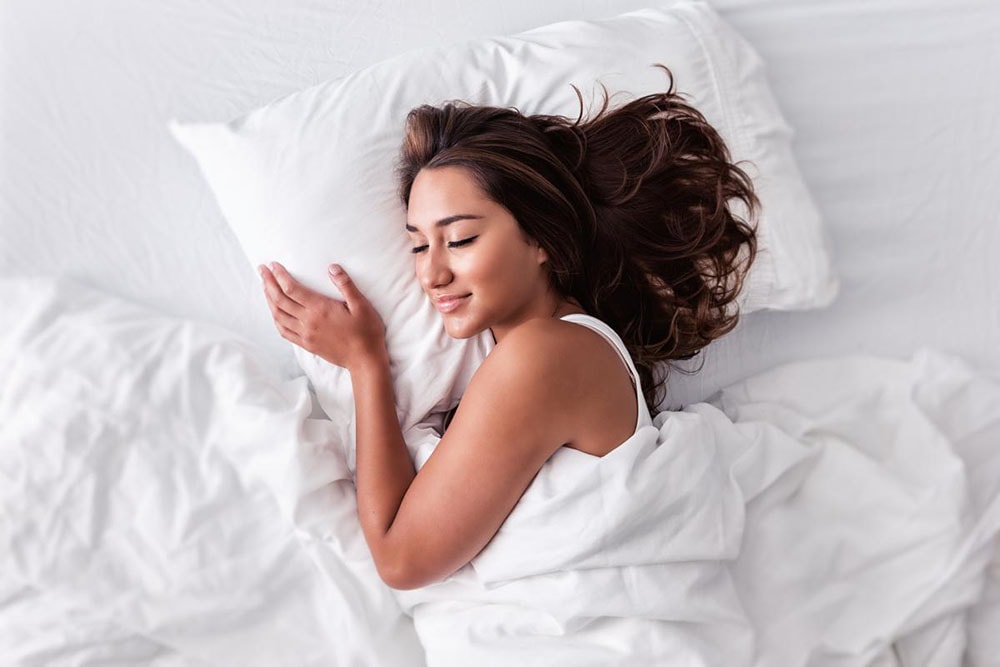 Getting enough sleep every day is not only one of the tips to look beautiful naturally. It's one of the most important tips to stay healthy, in general. Sleep disruption is a nasty and dangerous thing that ruins your skin, mental health, physical health, and shortens your life. Researchers managed to prove this with a variety of studies.
Note that to look beautiful naturally you need to not only get the 7-8 hours of peaceful sleep every day. You also need to get them at around the same time. Consistency of your sleep schedule is incredibly important for getting the benefits that rest can bring.
5.     Use the sunscreen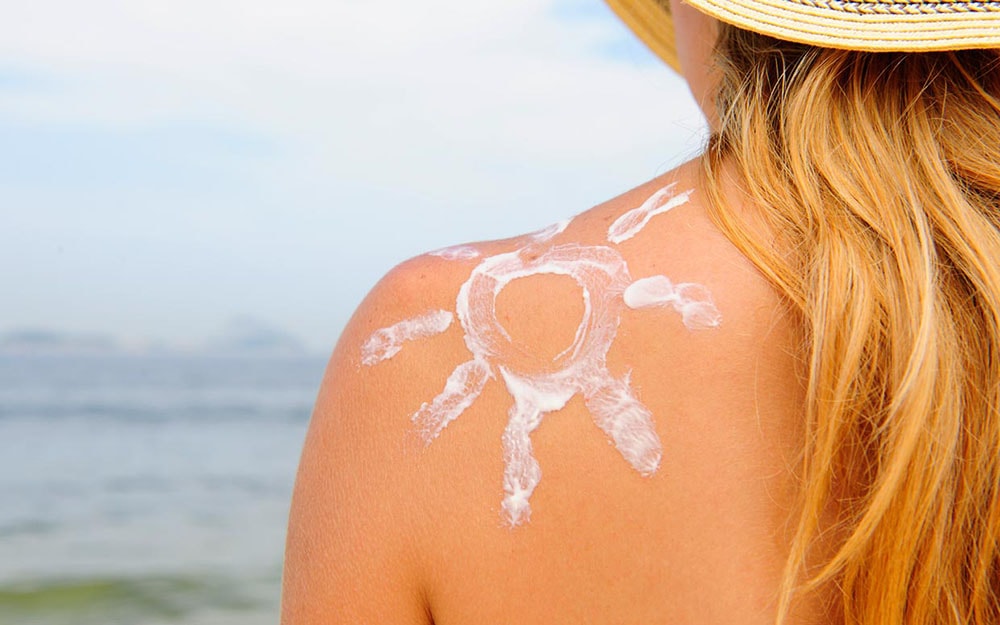 I cannot stress strongly enough how important it is to use sunscreen every day, and do this right. Exposure to UV rays increases the risk of skin cancer and speeds up aging, there I no doubt about this. So, if you spend a lot of time outdoors, don't be surprised with wrinkles at 30.
Using sunscreen might not be one of the tips to look beautiful naturally in the sense that SPF products aren't 100% natural. However, they are essential for you to look gorgeous at all. Wear them even when you go without makeup. Apply the product not only on your face but on every exposed bit of skin, feet included. Don't forget to reapply it every two hours. You should choose a product with SPF30 at the least when going outdoors.
6.     Cut down on hairstyling and makeup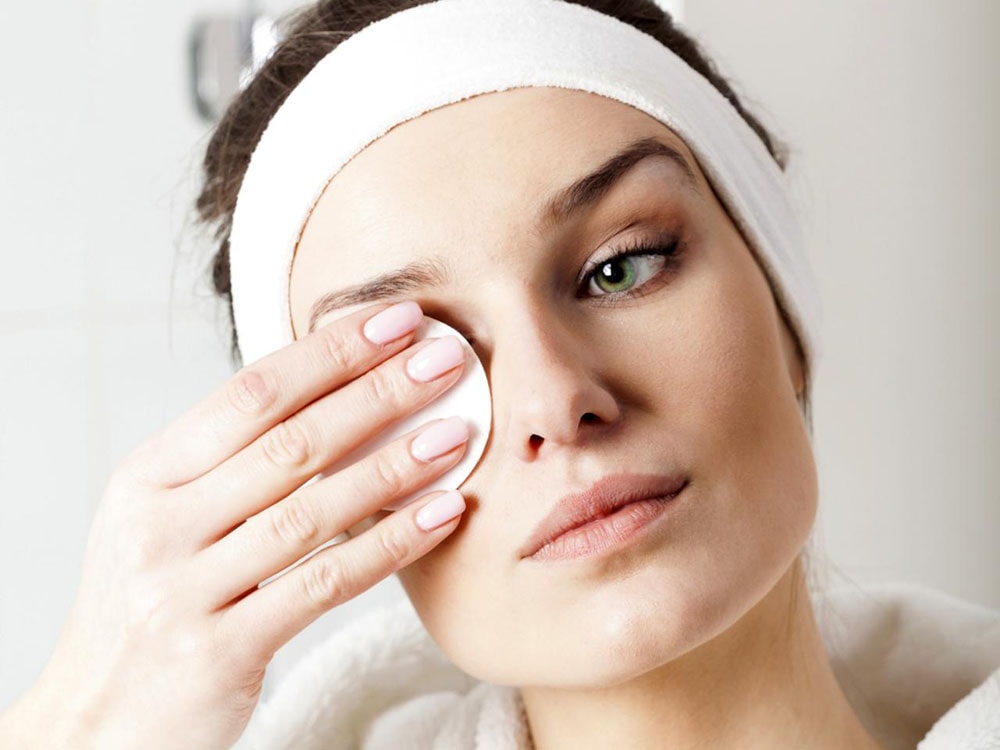 No matter how good and natural ingredients in your makeup products are, wearing a layer of 'paint' on your skin every day isn't good. These products clog the pores, which might lead to sebum overproduction and acne breakouts.
The situation is worse with hair styling products as those are often damaging by default. I advise to only use those in special cases and get a haircut that will look good with minimal or no styling at all.
I believe that actually 'going natural' is one of the most important tips to look beautiful naturally. You have to let your skin relieve the stress as you do for the rest of your body when you relax with a cup of tea and a movie. These breaks should be as frequent as you can make them to let your skin breathe and regain its health and natural glow.
7.     Eat your way to healthy skin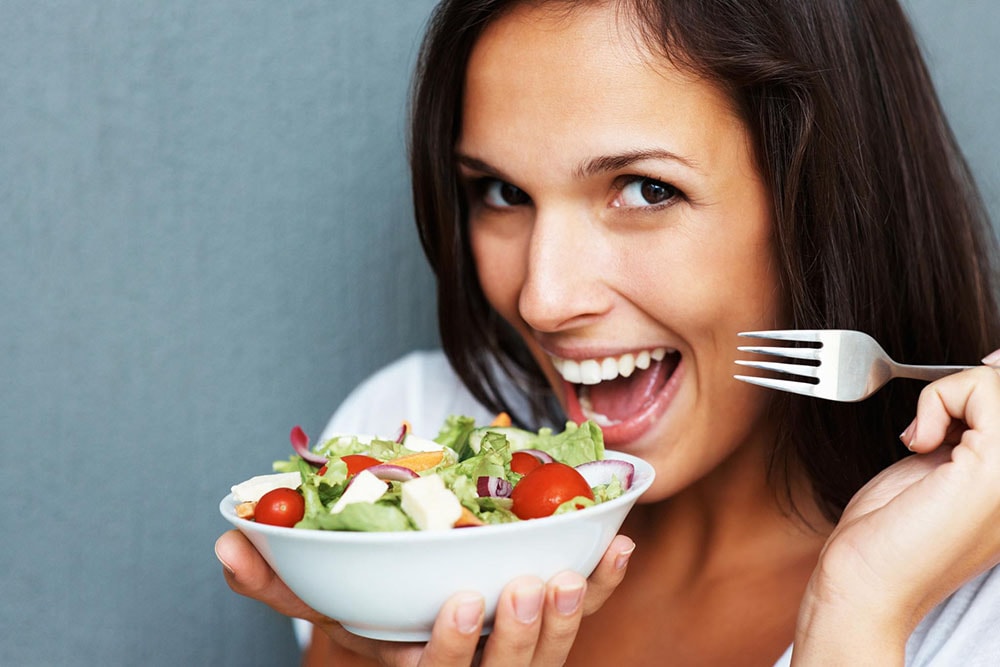 Your face often shows what you eat, and I don't mean crumbs stuck to your cheeks with that. An unbalanced diet that lacks in nutrients but contains a lot of fats is a common cause of acne, oily skin, and breakouts of conditions like eczema and psoriasis. Even when they aren't a direct cause of the problem, unhealthy eating habits make it worse.
The best diet for skin care is a healthy well-balanced diet that includes a lot of antioxidants. My favorite 'miracle beauty foods' are berries, eggs, leafy greens, and nuts. The latter are particularly good for hair and nail strengthening. Avocadoes also are a beauty superfood, especially when used in homemade masks.
Tips to Look Beautiful Naturally: Final Thoughts
If you want to look beautiful naturally, you need to have healthy skin and hair. This alone will enhance your beauty and make you glow. And with the right homemade remedies made from natural ingredients, you'll be able to fix many skin problems.
Of course, this doesn't mean that you should discard cosmetics altogether. I use them myself and find that many creams, cleansers, toners, etc. are very effective. However, I'm sure that using the power of nature and exercise is always best for your health and beauty. Do you agree?
What are your favorite tips to look beautiful naturally? What is your skincare routine?
Please, reply in the comments below!