When you run a business from home, there are a number of benefits you will enjoy. For example, you will enjoy the shortest possible commute, and you're able to work with a level of comfort and privacy that is difficult to replicate in a traditional workplace environment.
However, when your business is established and profitable, you will likely find that the advantages of working from home are gradually eroded. Over time, using your home as the base of your business operations can actually cause a number of issues – which we will discuss in more depth soon – that can be severe enough to impact your business' ability to grow and mature.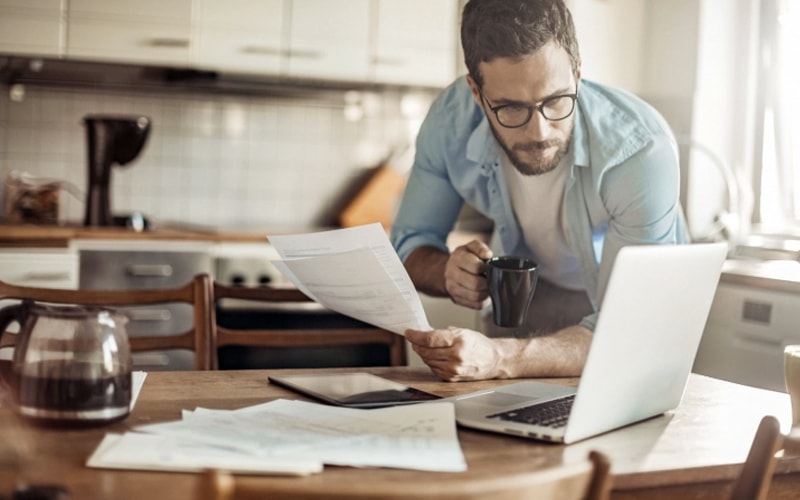 As a result, you may find that to truly flourish, your home-based business needs to move out, and become an entity in its own right. While this is undoubtedly a challenge – both to the convenience of your working life and your business' finances – ultimately, you will find that there are a number of benefits to the switch. Such as…
#1: You'll Be Able to Hold Business Meetings at Your Premises
One of the major downsides of working from home is that it is almost impossible to host a meeting for a potential client. Even if you have a dedicated office in your home, you are still inviting someone you wish to impress to visit your actual home space, which can feel like an invasion of privacy. As a result, this may mean you default to choosing to hold meetings in coffee shops and other informal locations – which can work, but are not particularly professional.
By moving your business out of your home and into an office space, you can host meetings whenever you need to do so. This is inherently more professional, and also ensures that you never need feel that your personal space has been infringed upon by a business contact you may not know well.
#2: An Improved Work-Life Balance
As useful as working from home can be, there is no denying the practice has significant ramifications for your work-life balance. When you work from home, you are always in the office, and many entrepreneurs find that this means their working life bleeds into their private life – which can be damaging to your mental health and well-being.
The answer to this issue is most likely to be coworking, a practice where unconnected freelancers and business owners share a working space. Coworking spaces are the ideal solution for home-based businesses, as they bridge the gap between working from home and hiring full business premises – the latter of which is often far too expensive for small businesses to contemplate. By transitioning your working like to spaces such as Novel Coworking, you are able to achieve complete separation between your working life and your home life, leading to you feeling happier and more content as a result.
#3: The Ability to Hire Employees
As your small business grows, you will likely find that you need to hire employees to sustain your success. If you work from home, this is inherently challenging; you either have to be willing to welcome a stranger into your home environment, or you have to solely rely on remote workers.
Both of the above options are feasible, and can work well, but there is usually a tipping point where they become unsustainable. If you are happy to have an employee working from your home, what happens when you need to hire a second worker? Or a third? In most cases, your home simply won't be large enough to make a larger workforce feasible. You will likely experience a similar issue if you opt for remote working; coordinating a larger team using technology alone is extremely time-consuming, and frankly, incomparable to being able to sit down together and brainstorm in-person.
The issues above are neatly resolved by moving your business out of your home. You will benefit from a dedicated working environment that can hold as many employees as you require, which helps to ensure you will always be able to hire as many people as your business requires.
In Conclusion
While running your business from home has its advantages, it is also restrictive. When your business is on a firm footing and ready for the next step, you will usually find that moving out is the right decision. Of course, this is a big change, but it's also a necessary one if you wish to ensure your business is able to develop into a booming enterprise.