As a business owner, you need to think about getting ahead of the competition. It's a big part of being in the business world, and it's an industry-wide competition to be the business that gets ahead. To be able to be that business, you need to run your business with efficiency and that means that your business has to meet current changes and trends in the market.
Basically, if you don't embrace efficiency in your business, you're not going to be a leader in your market – and that's the goal, right?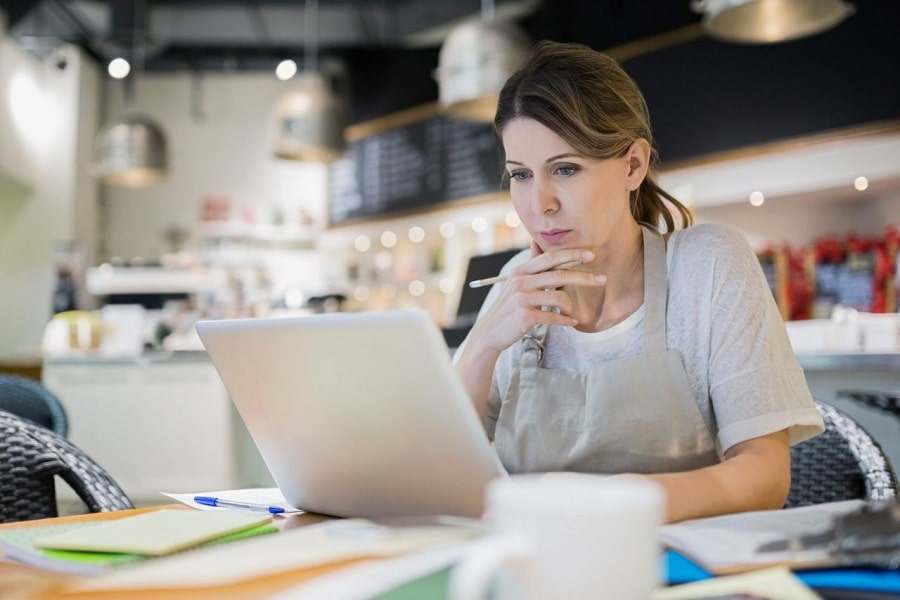 You need your business to stay afloat, but you also should want your business to be as successful as possible. This takes the right people, the right premises, the right services and the customers who are interested enough to embrace it, too. When you're working in manufacturing, scheduling software is the way to go to ensure efficiency. If you're working in retail, then a good layout for your store will help you to be more efficient. Efficiency is the magic word for any business and you need to make sure that your resources are used as correctly as possible so that you can achieve it. It's just as important for a small business to bear in mind efficiency as it is for a larger business. With the right tips, you can ensure that your business embraces being as efficient as possible!
Start With a Business Plan
You cannot be efficient without a plan. Your business plan doesn't just guide you with your finances, but it becomes the backbone of your business. You need to have a plan to outline your goals and growth. Without this, you will not maintain efficiency. Think about it: if you were to start working out, you'd follow a plan to keep you on track. This is no different. This is you being the best version of you that you can be and sticking with it so that you can gain that efficiency and watch your business become successful.
Get Online
Believe it or not, you can immediately improve your business efficiency by being online. A website is going to be one of the best tools that you have in your arsenal and it's going to be your biggest marketing help. You will drive your company forward and conduct your business with your website as your best asset. To be more efficient with it, you need to have the best team behind you to ensure that you get the very best from your website. The best content management systems are also a must, so why not start looking for one today?
Outsource Where You Can
If you want to improve the way that your business does things, think about outsourcing. What are you good at as a business leader? Think about how you can improve things by offering pieces of your business to others to manage. You don't have to be the "Jack of all trades", not when others can manage your business for you and make it the success that you need it to be. When you outsource the pieces of your business that you are not too good at, you're able to manage them better and get better results from them, too. You can outsource to increase efficiency and better business processes, and you won't regret it, either.
Put More Into Your Core Activities
The core activities that you get involved in in your business are the most important to your organization. If you aren't focusing on these activities, you're going to need to start allocating more time to them! You will stay much further ahead of your competition if you are focusing on the right areas of your business to keep up. Your small business needs to be as efficient as possible and it's only going to work if you are paying attention to the business practices that matter. For example, adding to your finance department with an outsourced payroll team is going to enhance your core activity – which is what you want!
Know What You're Doing With Technology
It's so important that your business has a long-term technology plan. If there is no plan in place to help you with your business technology, you're not going to be successful with it. You need to be able to boost your productivity while still allowing your office environment to grow to a new level. You need to determine what your business objectives are and work with your team so that you are more efficient in the future. Whether you are considering cloud migration consulting or you don't have an idea of what to do with your data, a plan is vital to guarantee that your business is able to cope with the demand, which is why the right server or infrastructure will be the hook you hang everything on. Your technology is going to massively make a difference to your business, so you need to be on top of your technology planning.
Grow Your Network
One of the best ways that you can grow your business network is to get out there and get in front of other business owners. You need to show other entrepreneurs that you know what you are talking about, and you can prove that you are a force of nature in your industry by getting your face out there. Networking with community events and exhibitions will also help you to grow your business and increase the number of people who will be interested in what you have to say.
Automate Everything
We talked about a secure and streamlined management system, but have we talked to you about automation? You can automate as many processes as possible and it will help you to maintain a high level of efficiency. You may need to consider how software can help you, but it's going to be those CRM systems that really will help you out. Automation is going to help your staff to be better at their jobs as much as it's going to help you to improve your business and impress those around you. Embracing automation is going to help you to push your business further, and you will always thank yourself for your efforts.
Look at Your Communication
Every single relationship that you build in your business is going to be built on communication. If you are not effective and transparent in your communication to your clients and your staff, things go wrong. Think about it: conflict in the office is usually due to miscommunication, and you can delegate better when you communicate better. Look at the way that you communicate with people right now and make some tweaks. You want your working environment to be as comfortable as possible, and the best way to do that is to assess how you speak to people. Right now with people working from home, you need to look at more video conferencing and communications online. For customers, email marketing is one of the best communication methods that you could have and it's over 80% effective at ensuring that people sign up with your business.
Embrace Social Media
Social media is going to transform your business, but only if you use it as it is intended to be used. The customer is the most important thing in your business and they need to have excellent services. If you're not offering those services, your business will not be a success. You can quickly and efficiently grow your business and increase brand awareness by improving your customer service on social media. If you can offer your customers a new way to communicate with you, then you can offer them the chance to reach you as they need to. Social media is possibly one of the most important platforms that you need on which you can market your business effectively. If you are looking after your social media, you're going to be a huge success.
Track Your Productivity
You can keep track of your productivity in your business by ensuring that you report daily, keep to your meetings and use software tools to track how your staff and your business is performing. By understanding these performances, you can deliver the best output for your business overall.
Get Friendly
People work better when they are happier and the way to do this is to ensure that your office is somewhere they want to be. If you ensure that you have a modern facility and the right amenities to keep them on track, you're going to have happier people working for you. Happy people are motivated and willing to work for you – which is exactly what you want from people in your business. This is an investment in your efficiency. Your staff working together in an environment in which they feel safe, happy and excited is the way to go.
Increasing business efficiency should be your biggest concern in your business. You want to know that you can make improvements for a business that can propel forward into success. If you work with your clients and your customers, your staff and your own business plan, efficiency will find you faster than you can find it. What are you doing to maximize efficiency in your business?