One of the most gut-wrenching decisions working moms have to make is whether to enroll their babies in daycare. Mom-guilt is a real phenomenon. Finding the right infant daycare to fit you and your baby's needs can be an emotional rollercoaster. But entrusting the care of your child to another while you return to work has real benefits for both children and parents.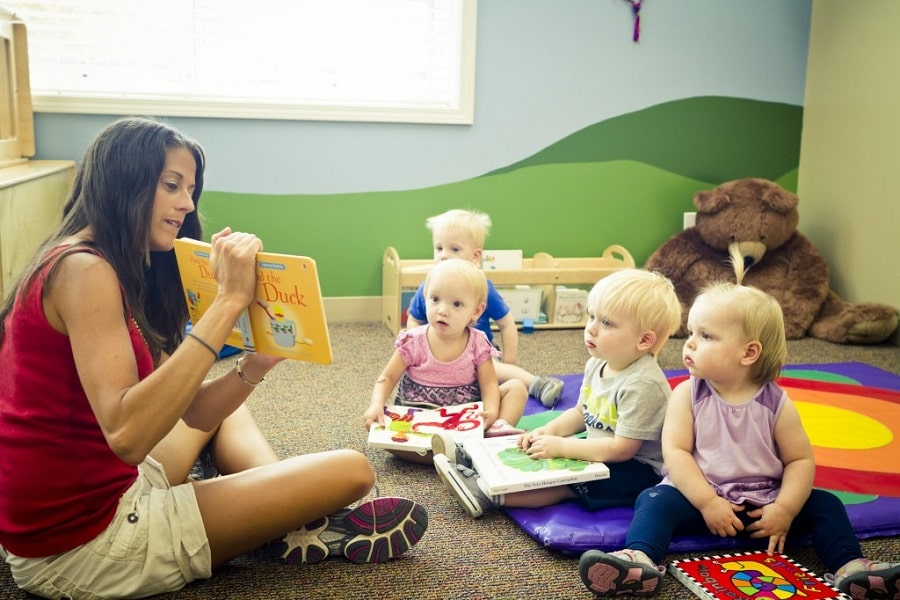 Here is a guide to the types of infant daycare available and the social and emotional benefits awaiting your child.
Types of Infant Daycare and Costs
One look at the calendar and you realize your maternity leave days are winding down. It's way past time to decide on daycare. There are many options to fit every parent's schedule.
At-Home Daycare
At-home daycares are where licensed providers offer childcare in their homes. A home daycare often has fewer kids and children stay in a residential setting.
Traditional Daycare
Traditional daycares run during the workday and have early drop-off and late pick-up times to accommodate parents. Classrooms are divided based on age, from infants to toddlers and preschool.
24-Hour Daycare
Some centers also offer 24-hour daycare to accommodate parents whose work schedules fluctuate. Many of these all-day childcare centers will open their doors for weekend daycare as well.
Daycare Costs
Daycare cost is one of the main factors when considering which childcare center is the right choice. Weekly and monthly rates depend on how old the child is. Most offer discounts for enrolled siblings.
While the average daycare cost varies depending on age and location, parents in the U.S. spend about $42 billion on early care and education, according to the Economic Policy Institute.
Developing Relationships at Any Age
Dropping your kid off at daycare is tough at any age. But one of the many benefits of spending the day around other children is social interaction.
Learning to play well with others, follow rules, and navigate any behavioral problems are essential skills that should be learned at an early age.
A typical day in daycare revolves around a routine and is packed with scheduled activities. Following a daily schedule helps children learn structure.
Even babies in the infant rooms enjoy seeing and being around other babies. The added stimulus helps a baby's brain development in those crucial early months.
Getting a Jump-Start in Academics
Another benefit to enrolling children in daycare is to give your child a jump-start in academics.
Early childhood education centers offer a comprehensive curriculum as well as field trips and extracurricular activities so children get a well-rounded educational foundation.
End the Daycare Debate by Enrolling
The decision to enroll your baby into an infant daycare is one of the hardest choices a parent will make. But the benefits children stand to gain, like developing social and emotional relationships, are skills they will use for a lifetime.
If you enjoyed reading this informative piece, explore some of our other popular blog posts on our website.