Many women will have felt like they have had no choice but to start working for themselves because they have struggled to strike the right balance as a working parent. While self-employment is a fantastic way to get the flexibility that you might need as a working parent, for many, it is something that for one reason or another may not be possible at the moment.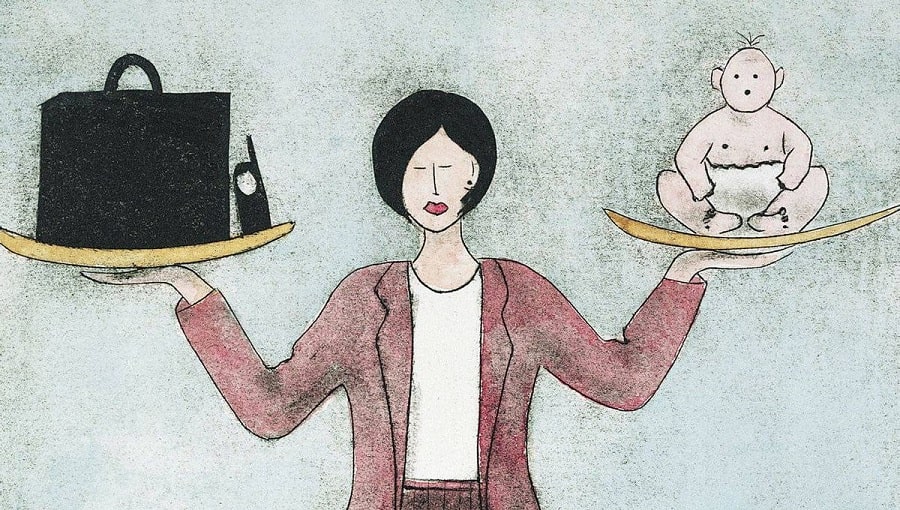 Here, we look at a few ways that parents – moms, in particular, can juggle those often conflicting roles.
Let Go of the Guilt
It is completely normal to have feelings of guilt about going out to work, especially if your child is young and has to go to childcare or other relatives while you are at work. Try to ignore those feelings and focus on the benefits. First of all, you are out  earning money to support them and giving them the best possible start to life. You are also being a good role model. Lastly, some women with children might not need to go to work for financial reasons but choose to because it gives them some time for themselves. That's absolutely fine as well.
Find Good Quality Childcare
It can be difficult to drop your child off in the mornings, knowing it could be several hours before you pick them up again. Picking good quality childcare makes this process a lot easier. Ask around your network of family and friends for recommendations of nurseries, daycare centers, nannies, babysitters, and childminders. Look for providers that can offer flexibility, low child to adult ratios, good outdoor space and have all the up to date licenses, qualifications, and background safety checks. More importantly, make sure you look for somewhere that displays real care and affection towards your child.
Make Mornings Easier
The way that your morning starts can set the tone for the rest of the day. If you begin it stressed and disorganized, the rest of the day will more than likely go the same way. Start off calm, organized and relaxed and we guarantee that you will have a much better day. Lay out uniforms the night before, packing handbags and school bags and diaper bags and lunch bags. Put those, your keys, petty cash, any sports kits, and musical instruments and anything else needed by the front door ready to grab as you leave. Make sure that you get up early enough for everyone to eat breakfast, shower and get dressed without rushing and getting stressed.
Set up a Family Calendar
Having a calendar that you all have access to, whether it's a digital one, such as Google calendar or a traditional paper one stuck to the fridge or the wall is essential. Whether it's noting when your grocery shopping is delivered, when your child's ballet recital or soccer match is or what shifts you are on that week, put it all down so you know exactly where everyone should be at what time.
Talk to Your Manager
You might find that your manager is more sympathetic to the needs of working parents than you realise.  Spend a little time thinking about what you need from them and how you are able to help them out. Remember, you will need to show them that what you want from them won't negatively impact their business. Find out about flexible arrangements that your co-workers or similar organizations have on offer.  Talk to them what will happen if you need to leave early or can't come in at all because your child is unwell and whether you will need to use up your vacation leave entitlement or sick days for them. Knowing this beforehand can help you to put arrangements in place for when the situation arises. Your work may let you start earlier so you can finish in time to pick the kids up from school, or vice versa, or put you on a certain shift so that you can sort childcare out. If you have to commute far to work, perhaps you can come up with some sort of arrangement to work from a closer shared office space, such as https://www.bondcollective.com/shared-office-space/
Create Moments for Yourself
This might not seem it when you have to fit so much else into your week, but creating a few minutes here and there for yourself for some self care is absolutely vital for good mental health. It might be going for a walk or a jog, a session at the gym, a  soak in the bathtub or  an early night with a book.