Are you tired of being trapped inside all day, every day, shackled to your desk and screen? Are you distracted by the sight of flowers blooming outside and excited when you smell the scent of mown grass through the office window? Perhaps it is time for you to consider a new career as a landscape gardener.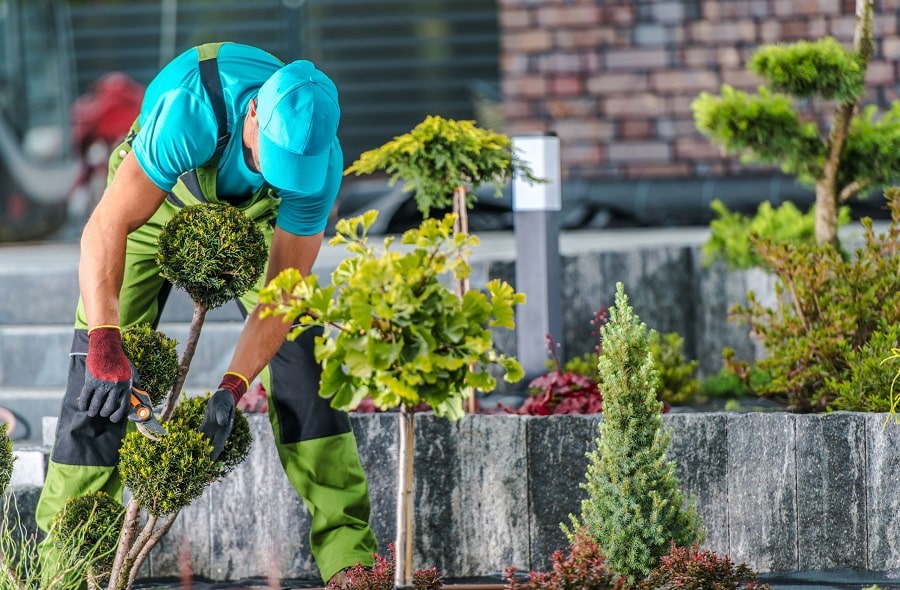 The garden maintenance and landscaping sectors are booming as people spend more money on their back yards. Everyone now wants flexible outside space to relax in and to entertain friends. It's a competitive field, though, and if you're going to stand out from the crowd, you will need to have a range of skills. These include; a love of the outdoors, the ability to handle some heavy and potentially dangerous equipment, creativity, great sales techniques, human resources skills, and a love of learning.
Unless you plan to be completely hands-off and employ a workforce from the start, you will need to be prepared to get your hands dirty and physically fit. If you want to be doing big stuff rather than just planting there's plenty of equipment that will make your life a lot easier. You will need a mini excavator to move earth in a fraction of the time that a woman – or man – and a shovel would take. A towable boom lift to reach up to prune trees would be helpful too. Have a look at https://fleetupmarketplace.com for well-maintained used equipment.
All great gardeners have a designer's eye. An appreciation of space and how best to use it. How can a small yard be arranged so that the family can move around it easily? Where should the pond go, and which is the best place for a seating area? Your customers probably know how they want to use the garden and want it to look great but have little idea of how to realize both expectations. This is where your creativity is essential.
Remember, though, however enthusiastic you may be about garden design, this is first and foremost your income stream. You need to sell it to potential customers through your website and other channels and through your own personality. So, organize your digital media, get the mood boards out, prepare some visuals and present your ideas like a boss!
As the business grows, you will need to employ staff. Unless you only have one job at a time, you will probably leave your gardeners to work on your customers' properties alone. Make sure you hire the right people, train them well and keep them on board with your values and expectations.
As if all this wasn't enough, you also need to commit yourself to a lifetime of learning. Horticulture, arboriculture, and soil science are all vast subjects. Fashions for plants are constantly changing, and new plants are being developed all the time. The hard materials used in creating features such as ponds, paths, and flower beds evolve, as does legislation for chemicals used in the garden setting. Keeping up to date with everything will be time-consuming but fascinating and rewarding.