It seems impossible, but Spring is almost upon us, friends. And with the arrival of Spring comes our favorite colorful holiday, Easter. Easter is a favorite because it's just drenched in color, bright sunshine and celebration.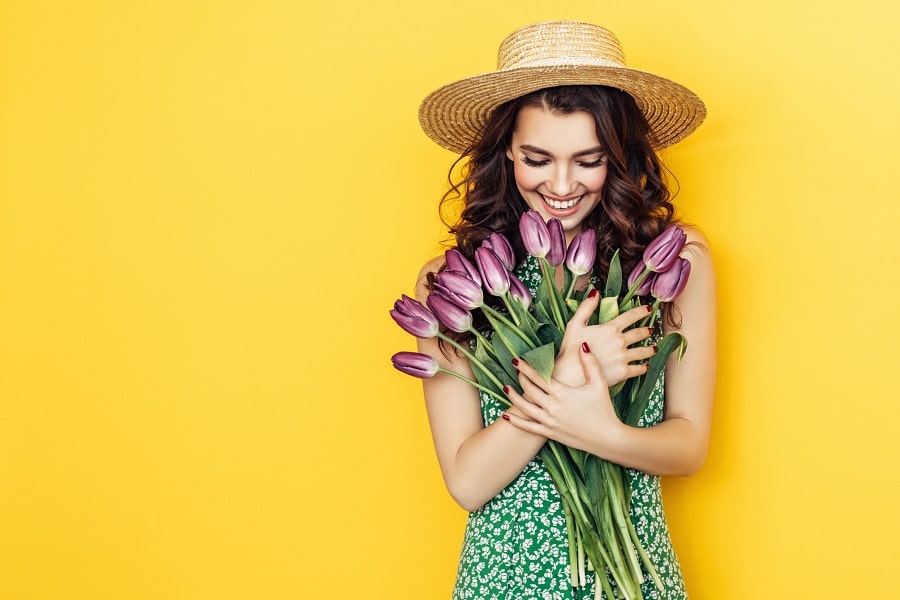 Whether you're busting out the colorful plastic eggs to fill with sticky-sweet marshmallow candy for the kids to hunt, baking up amazing treats in your kitchen, or attending church with your loved ones, everyone has cause to celebrate on Easter, which is why you want to look your absolute best.
Below we've outlined the best Easter clothing trends for women and girls everywhere, so you'll be every bit as adorable and dazzling as that fluffy plush Easter bunny in your basket. Go ahead: smile and say cheese, because you're ready for your close up!
As Always: Color
Color is in right now, not just for Easter, but pretty much every occasion. If you've glanced at an awards show lately, you'll see that celebs are stepping out in the brightest, most eye-catching shades; unapologetically vibrant. Shades of neon orange, fuschia, bold blues, creamy light greens, dazzling purples and rich coppery browns. These trends have translated into style choices that will have stars in your eyes. Find the perfect bright dress or pair of fitted jeans to accompany your sleek black flats or gauzy white top, throw on a big hat, and you're done!
All That Glitters
Did glitter ever actually leave? Well, at any rate, it's back. So are sequins, and in a big way. Most fashion pieces for both women and girls are covered in sparkles this year: colorful fake jewels and rhinestones, glittery, metallic patterns and reversible sequins are bedazzling shirts, shoes, and even purses everywhere you look. This trend is so hot it's even merged over into boys' and mens' clothing! Seems like everybody wants to shine!
Cute and Vintage Designs
Clothing designers are finding inspiration in nostalgia, designing tees with loveable childhood icons (think Peter Rabbit) and designs reminiscent of a time gone by. Hand drawn, cute designs are back, along with sweet and sassy phrases, funky patterns and graphic designs that will catch the eye and remind you of your childhood. Easter shirts for girls are emblazoned with quirky, adorable characters and integrated colorful designs and prints, which pair amazingly with colorful leggings or tutus; whatever strikes her fancy.
Florals
They aren't just for your Grandma. Florals are in in a big way this year. Big, bright roses, understated lavender stalks, delicate white lace flowers, and blushing carnations are just a few of the floral prints we've seen on dresses and blouses for women and girls alike. Paired with a simple pair of black leggings or a slim skirt, you're perfect for church or the family brunch.
These are just a few of the vibrant, sweet and trendy fashions for spring. With these great fashion trends, you'll be the most stylish and beautiful girl at Easter dinner.