WordPress is the best blogging platform for creatives simply because it's the most popular platform in the world. WordPress powers 31% of the entire Internet. That's 31% of over 1.9 billion websites. However, statistics also show that there are about 425.7 million blogs on Tumblr as of July 2018. This makes it one of the most popular blogging sites in the world. It also helps that this site, in particular, is used by many creative geniuses. This also means that despite its universal popularity, WordPress isn't the only option when you choose a blogging platform. To pick the right one, you'll need to compare the pros and cons of each.
Best Blogging Platform for Creatives: Top 7 Options You Can Try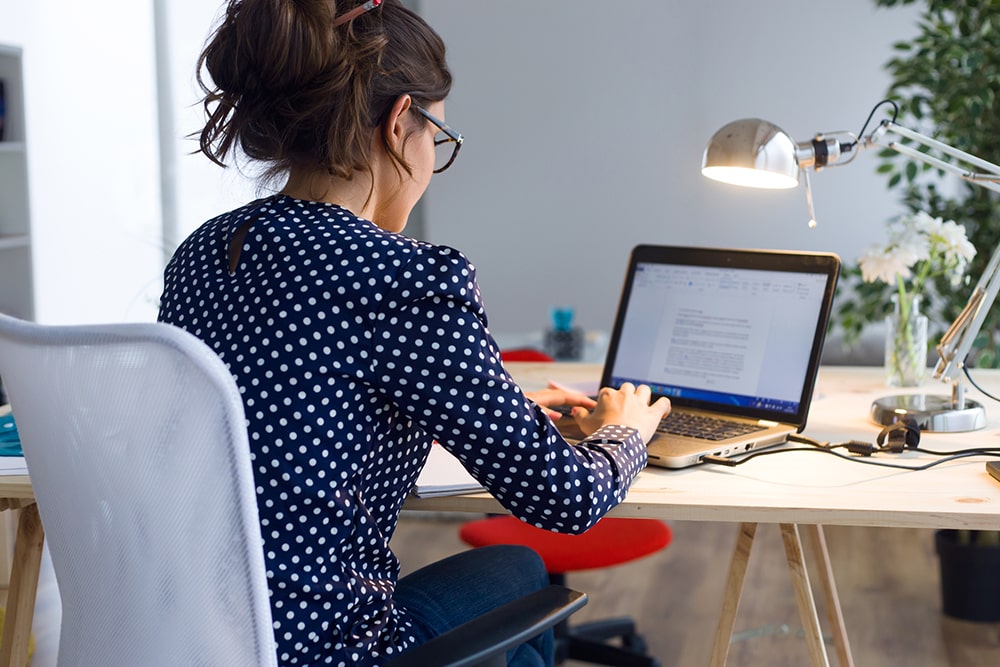 1.     WordPress.org
Note that the most popular blogging platform is WordPress.org. Don't mistake it for WordPress.com and click here to learn the differences between the two. WordPress.org is a fantastic platform for creative people because it's extremely flexible. It basically allows you to show off your artistic talents to the best of your ability.
It's also very easy to use. This means that even if your creative talent doesn't lie with web design, you'll manage to create a beautiful blog anyway. Bear in mind that due to that flexibility, the creation and management of the blog is completely your responsibility. If you can't do this yourself, you'll have to hire a professional.
WordPress.org Pros:
It's an open-source solution, which makes it the best blogging platform for creatives due to unlimited flexibility.
Thousands of creative themes and plugins are available for this blogging platform.
WordPress blogs are easy to optimize for SEO and they are more visible by default.
You can control every element of the website you create.
org itself is a free platform.
WordPress.org Cons:
If you don't know how to create a blog, you'll have to learn a bit or hire someone else.
You'll have to pay for hosting and domain name.
2.     Tumblr
Tumblr is the best blogging platform for creatives who want to be more in touch with social media. This site is very closely integrated with social media networks and allows you to be very active. It's most popular among writers and artists today.
Tumblr is a microblogging platform first and foremost. Therefore, you should create an account here if speedy short posts are your preferred format. The community on this platform is rather special, so find out if your target audience fits into this category. Also, watch out for porn bits, which are quite a few here and can give some people a nasty surprise.
Tumblr Pros:
It's an efficient microblogging platform closely connected to social media.
The platform is exceptionally easy to use.
Tumblr is very popular among creatives.
You can easily and quickly blog short videos, images, and GIFs.
Tumblr Cons:
The functionality of the blog maker tool is rather limited.
There are many spam and porn bots on Tumblr.
You can't customize your blog much in design.
Tumblr backup isn't very reliable.
3.     Squarespace
Squarespace is the best blogging platform for creatives ready to pay for the service. It's a great platform that's reasonably easy to use. The simple drag-and-drop system makes it easy to build a blog with Squarespace.
Because it's a paid subscription service more oriented towards businesses, Squarespace offers many useful features. This includes safety certificates and hosting. That's why the platform is a good choice for those who aim to sell the products of their creative genius. However, if you want a medium to share the process, thoughts, and rants about random topics, this platform isn't the best option.
Squarespace Pros:
It's reliable and efficient with many important features for a business blog.
The website builder is easy to use.
The templates aren't many, but they are of a very high quality.
Squarespace Cons:
The service is paid (starting $16 a month for personal blogs and $26 a month for business websites).
Squarespace has a limited integration functionality.
The service packages are limited and you don't get much flexibility with design.
4.     Weebly
Many would claim that Weebly isn't the best blogging platform for creatives. However, it can be the best for you if you want to combine a blog with an eCommerce store. Weebly isn't the most flexible or diverse of website builders. However, it's easy to use and has good themes and plugins fit for purpose.
You won't be able to customize your blog much with this platform. But you can use the free trial to see if it offers everything you need.
Weebly Pros:
The platform is very easy to use even for complete novices.
Ecommerce features of the solution are quite efficient.
Weebly allows you to build a quality website very fast.
Weebly Cons:
The platform is very limited in terms of customization.
Weebly is difficult or outright impossible to integrate with third-party solutions.
5.     Ghost
If you are a writer looking for the best blogging platform for creatives that share your art, Ghost is the choice for you. As to the other types of creative geniuses, not so much. Ghost is a rather limited solution, but it's excellent within the parameters of its predetermined service. And that is to be a blogging platform for the people solely focused on text. In fact, it's even marketed as 'professional publishing platform'.
This is a paid service and it doesn't come cheap. However, should you decide to move your blog to a different platform, Ghost will make the transition easy.
Ghost Pros:
This platform is good for writers and bloggers who prefer to work with text.
Ghost blogs are easy to transfer to other platforms.
The platform's design is minimalistic and clean.
Ghost Cons:
You'll have to pay for good service.
Ghost doesn't have many plugins or templates.
It's not easy to set up and manage a site on this platform with no experience.
6.     Blogger
Blogger is the best blogging platform for creatives who dream big and want to get the best SEO they can. Google bought Blogger in the early 2000's, which means instant indexing is a given for your pages.
You can start a blog with Blogger within minutes even if you've never created one before. The platform is very simple and completely free. Overall, the platform is second best to WordPress, but it has fewer plugins and themes.
Blogger Pros:
Blogger is so easy to use, a complete beginner can master it on the first try.
The platform is free and has good support.
You get many SEO benefits because it's a platform that belongs to Google.
Blogger Cons:
The number of themes and plugins for Blogger isn't very big, so the flexibility of blog design is limited.
For some reason, Google isn't very active in updating Blogger, so new features are few and far in between.
7.     Joomla
Joomla is the second biggest website creation platform today. It offers the best blogging platform for creatives who don't want to use WordPress for some reason. The advantages of the solutions are similar, but Joomla's collection of tools, plugins, and themes is smaller.
Joomla isn't easy to use if you aren't tech-savvy at all. Even if you have some experience, you'll need some time to learn how to start a blog with Joomla. The support will be more expensive than for WordPress.
Joomla Pros:
The platform is popular and has many quality add-ons.
Joomla is flexible so you can design a unique and beautiful blog.
Joomla Cons:
This platform is for more experienced users.
There aren't many support services for Joomla and you have to rely on help from the community.
Final Thoughts: What's the Best Blogging Platform for Creatives?
If you are a creative person, you most likely value flexibility of design most. This means that WordPress.org will be the best blog maker for you. There are other good services, but that one is in a league of its own.
Do you agree? Which service did you use when creating your blog? Are you completely satisfied with it?
Please, answer in the comments.