When we were young, our parents would always remind us to brush our teeth right after eating our meal. From the time we wake up, up to the time that we need to hit the sack; we would always hear them say, "Brush your teeth".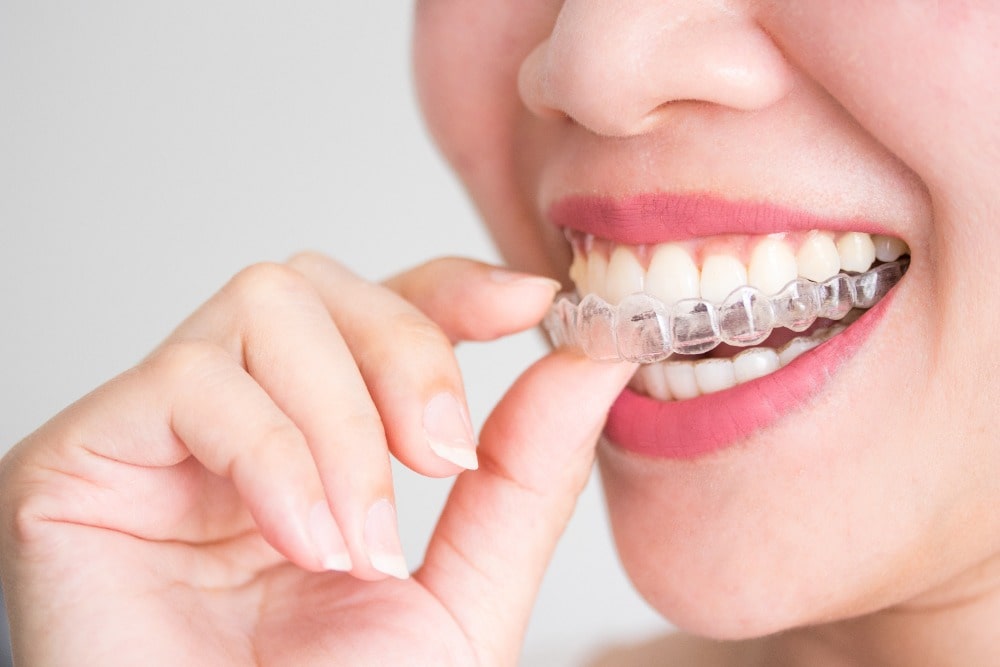 As if there is no way out to this, and we need to follow them. At that time, we were young, and we barely knew what we were doing, but our parents and elderly trained us very well how to take care of ourselves. Until this has become our responsibility as we are growing up and gained maturity.
With so many things happening around in our lives, it is quite hard to oversee everything, even when it comes to our health. We get busy with studies and work, and some people would think that we only have little time for ourselves.
This article pinpoints one of the problems that we might be facing today concerning our teeth. As we grow, we learn the importance of having a pleasant physical appearance when we deal with people. Of course, this includes having a nice smile, which opens many opportunities for us.
I could still vividly remember when my best friend got her braces when we were in high school. As we all know, people get this to align the teeth and their bite. I could not forget how painful it was for her, and it was even her dilemma during lunchtime. I think it took her 3 months to recover from having her braces, to eat decent food. Click here to see another experience on getting your teeth straight.
Braces a Fad
There was also a time in my teenage years when it became a fad. People would have theirs in their teeth because they think that it is cool. Since getting braces will cost you a lot of money, even I cannot have one, others will just prefer those that are cheap or inexpensive.
People would get it from an unlicensed orthodontist to come up with their braces, which is unhygienic. Teenagers and adults have their reasons for availing this, yet some gets misled with what and where to have theirs fixed.
My First Impression of Invisalign
Are you familiar with Invisalign? If I am not mistaken, I learned about it three years ago. The first time I heard about it was when my favorite celebrity actress featured it in her blog. I thought it was another kind of braces, but it is a different thing. According to her, you have to have a consultation first to know if you are a good candidate for it.
After reading her blog, it was not long when I saw Invisalign offered in selected dental clinics. I believe this a more advanced counterpart of metal braces. As I see posters on Invisalign, I have a feeling that this will be more expensive than the usual braces. In one of the blogs I read, she divulged that the cost differs depending on the trays that you are going to use. That is why you should be wiser by scouting prices to different dental clinics.
Honestly, I found the idea of getting Invisalign entirely a more sophisticated one compared to braces. If I am going to look at it, this seems less distracting and more comfortable to wear, maybe because it is invisible. It can hardly be seen by anyone. It is perfect for any occasion. You do not need to worry that your braces distract the person you are talking to.
What Makes Invisalign Better Than Metal Braces?
Invisalign is a removable teeth aligner used for people with crowded or gapped teeth. Just like braces, if you would like to cure your bite (overbite or underbite) this is a better option to start with. Invisalign has many advantages and these make it better than the other. Check this link https://everleigh.home.blog/2019/11/17/braces-vs-invisalign-the-age-old-question-which-is-better/ for more advantages on Invisalign.
Below are the advantages of getting an Invisalign:
Aesthetic – it helps you appear nicely and with the class when conversing with other people.
Short Duration Treatment – just like in braces that you have to wait for years, here in Invisalign you just have to wait for 12-18 months to finally get a desirable result of the procedure.
Comfort – it clears your mind from getting worried about how your braces or Invisalign look.
Less Pain – this is considered less painful than getting yourself braces.
Where and How to Get Invisalign?
In my fourth paragraph, I mentioned that when braces become a fad during my teenage years, some adults and teenagers would get confused about where to get their teeth fixed. You should check the best Invisalign cosmetic dentist to help you in getting one.
And since, we all know that this would cost you a lot, they prefer going to dental clinics where they will not be charged with a lot of money. Moreover, since this is a big investment, we should only seek for high-quality material. I am sure that we do not want to spend so much when we only get low-class material for it.
There are accredited dental clinics that offer good service on Invisalign. You can check the internet or scout for dental clinics that are near your place. Also, if you already have an existing dentist, he or she could help you out on how to get yours. By booking an appointment, they can detect whether you can avail of the Invisalign. From there, you can prepare yourself if you want the procedure for it.
What Should You Expect in the Procedure?
After the screening and after you have approved the procedure to be administered to you, they will start creating your Invisalign. Visit this website for more information on the procedure of getting Invisalign – https://thewingandthewheel.com/2020/01/24/my-experience-with-invisalign/.
Dentists will also determine how many trays you should use. These should be worn for 22 hours and should only be removed when brushing your teeth after each meal. The treatment will last depending on how complex your case, usually this treatment will take you to 12-18 months.