After months of staying at home, many of us are looking forward to traveling again and enjoying some time off. If you've decided that it's time for a trip, but you've not decided where to go yet, here are some ideas for a fantastic family vacation.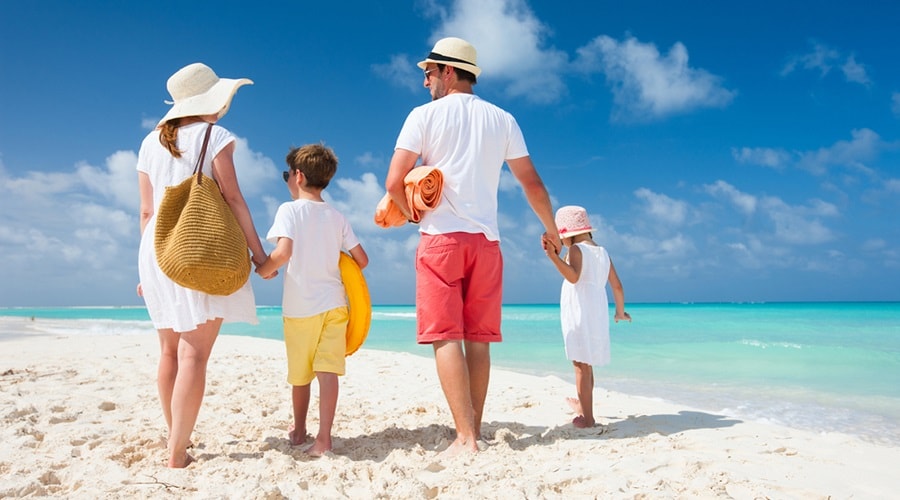 Camping
Camping is a brilliant idea for families, as it offers a huge amount of flexibility, and it's a budget-friendly option. You can camp close to home, take a road trip or travel overseas, and you can choose to fill your days with activities or excursions or take it easy. Pitch a tent, hire an RV or rent a log cabin in the woods if you like the idea of 'glamping.' The world is your oyster! If you are thinking about going camping, make sure you have all the kit you need before you set off. You can read reviews, check out handy gadgets and gizmos and compare prices online and create shopping and packing lists. If you have kids, it's a good idea to visit stores or look at photos and product descriptions before you buy a tent. A 4 person tent is ideal for small families, but if you want more space, or you're traveling with friends or family, you can buy much bigger tents. Once you've decided on a location for your al fresco adventure, do some research to see what kinds of amenities there are in the area and plan outings and activities. If you're a fan of cycling, hiking, climbing or water sports, make sure you've got outdoor clothing, sturdy shoes and swimwear with you. It's also a good idea to pack a first aid kit and to take blankets to keep you warm when the sun goes down. If there isn't a store nearby, stock up on food and drink before you leave and make sure you have plenty of bottled water.
Beach Vacations
Most of us love going to the beach. If you're looking to unwind, recharge your batteries and have loads of fun along the way, it's a great idea to look for accommodation close to the beach. You can travel overseas or book a break closer to home, exploring apartments and houses to rent and hotels and resorts. If you're jetting abroad, it's wise to make sure you check regulations and restrictions before you book and to compare flight and hotel prices online. You might find that you can save a substantial amount of money by being flexible with times and dates. If you're traveling in a group, it may work out cheaper to hire a house or a villa, rather than paying for separate hotel rooms or apartments. Before you hit the beach, stock up on sunscreen and don't forget to pack games and toys. If you are heading overseas, and you have young children, do your research and look for resorts or hotels that have safe, secluded beaches.
Staycations
Staycations are likely to be more popular this summer due to travel bans. A staycation is an excellent way to explore the local area, to save money and to stay safe at a time when many people are reluctant to go further afield. If you're keen to make the most of your time off without jumping on a plane, arrange days out, visit attractions and go to beaches and national parks that are within easy reach. You could organize a mini road trip and have a couple of nights away, or use your home as a base. From theme parks, zoos and museums to parks and coastal areas, you may be surprised at how packed your itinerary will become. If you're thinking about going to attractions, research online. You may be asked to buy tickets in advance, as visitor numbers may be limited. You can also make the most of the time you have at home by planning movie nights, backyard barbecues and family picnics and bike rides.
Are you eager to take a trip with your family this summer or fall? If so, it's worth spending a little time thinking about where you want to go, what you want to do and how far you want to travel. Camping is a great way to explore the outdoors on a budget and to enjoy spending quality time together, but if you fancy escaping it all and soaking up the sun, heading to the beach might be a more appealing option. If you don't want to venture far, there are lots of fun things you can do on a staycation.