If you're looking for a career that fits with being a busy mom, starting your own business could be the perfect solution. When you're your own boss, you have the opportunity to do something you enjoy and create a great work-life balance. Of course, finding the right business idea is essential. To help kick-start your new venture, take a look at these top business ideas for busy moms.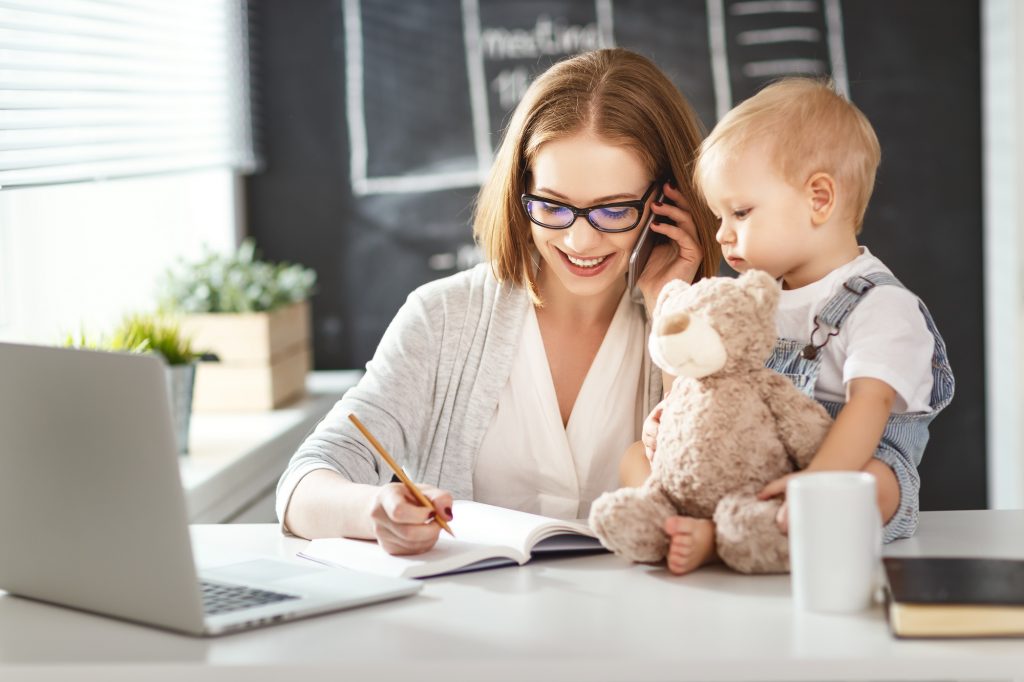 Digital Marketing
If you have copywriting experience or you're familiar with social media, you could launch your own digital marketing agency. Many small businesses only need online marketing support for a few hours a week, which means you can take on as many or as few clients as you choose and create your own schedule. Furthermore, you can incorporate your previous professional experience into your enterprise and offer specialist digital marketing services for particular industries or sectors.
Estate Sales
Estate sales happen frequently, even though you might not be aware of them. This means there is a thriving market for estate sale managers and organizers. When you start an estate sale company, you can choose which locations cover as well as the hours you want to want. For busy moms who want to combine parenthood with a second career, the flexibility of estate sale management is the ideal choice.
Virtual Assistance
When it comes to organizational skills, busy moms are second to none! By incorporating your skills into your business, you can generate a substantial amount of revenue simply by working with a wider range of people. As a virtual assistant, your tasks may include creating schedules, managing emails, making travel arrangements, and notetaking. However, the specific nature of your role will depend on the clients you work with and the services you choose to specialize in.
Proofreading and Editing
If you have good attention to detail, proofreading and editing can form the basis of a profitable business. Companies, students, and individuals rely on proofreaders and editors to check their reports, white papers, articles, theses, and resumes, so there is plenty of scope to grow your business. As this type of work can be done at any time of the day, it's ideal for busy moms who want to make the most of the early mornings or late evenings.
Consulting
Being a consultant gives you the freedom to draw on your existing professional expertise and develop your own business. If you've previously worked in business development or finance, for example, you can provide clients with bespoke advice relating to these areas. While you can choose to travel to client sites as a consultant, you can also connect with clients virtually and work from home, which makes it supremely flexible.
Starting a Business as a Busy Mom
If launching a business while managing childcare and family arrangements sounds tricky, don't be disheartened. Although starting a commercial venture can be challenging, combining your business with family life can be the perfect way to achieve your personal and professional goals.