The holiday season is almost here and, with it, we have all started thinking about the goals and resolutions for 2021. Undeniably, 2020 has been a challenging year in many aspects, and getting back on your feet can feel difficult and overwhelming.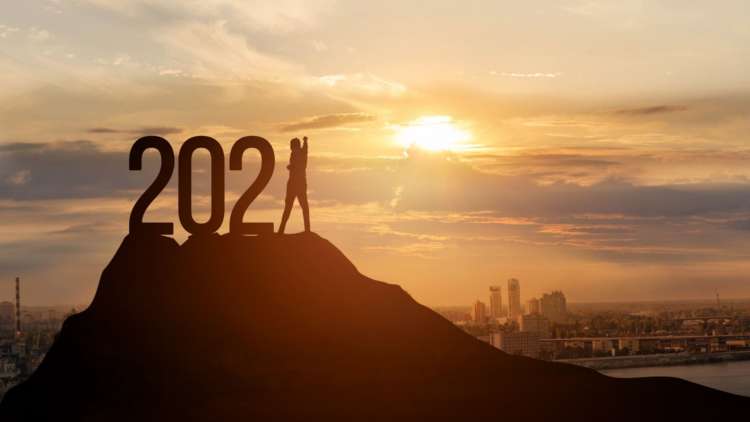 However, the current lockdowns and socials distancing measures have bled us with enough time to think and plan for the months to come. Whether you are thinking about changing your daily routine for the best or look after your health for a more successful year, the tips below can help you prepare yourself for a great start to the year. Start working towards them today.
Book Your Health Checks Now!
Feeling and being healthy has never been as important as today. With the pandemic still raging and the virus still in circulation, looking after our immune system and ensuring that we are in our best shape is crucial. As we'll see below, changing your lifestyle around is crucial to ensure that you can count on a healthy body and mind for years to come. However, before all that, get all of your health tests booked in.
This is something we all tend to postpone or put off altogether. However, these tests can help you identify underlying conditions and illnesses far enough in advance that they are easy to treat and resolve.
Especially if you are a woman over 30, it is crucial to speak to your doctor to understand what are all the essential screenings to undertake. Among these, you will find regular checks such as:
Breast cancer screening
Blood pressure
Blood glucose levels
Cervical cancer screening
Eye health
Skin examination
Cholesterol screening
Infectious diseases screening, such as syphilis, chlamydia, and HIV Testing
Of course, spending time at the doctor's office is nobody's idea of fun. However, booking these tests early in advance, and getting your results in a timely manner can help you achieve great peace of mind. And what better mind frame is there to start focusing on growing your businesses and turn your billion-dollar-idea into reality?
Get Moving and Sweating
Once you have obtained your results that all is clear and well, it is time to focus on preserving these results for years to come. Of course, drugs, medicines, and medical treatments can be highly effective in treating most conditions. However, prevention is key to ensure that an illness won't rob you of your time and money.
And when it comes down to creating and maintaining a healthy routine, the first thing that comes to mind is exercise. Whether you love to job in the evenings or jump on your yoga mat in the morning, ensure that you are moving around for at least 30minutes a day. If you are blessed with a natural area near your home, you might even consider just going for a walk and enjoy the fresh air!
Introduce Mindfulness in Your Routine
If you are looking for a way to improve your lifestyle, it is natural to think about lowering stress levels. After all, stress and anxiety are conditions affecting the majority of adults today, and they can have considerable consequences on anybody's lifestyle.
Indeed, chronic stress can lead to lower motivation levels, irritability, inflammation, digestive problems, and even sleep issues. In turn, these conditions can considerably lower your ability to focus and work towards your goals.
Lowering stress levels can be challenging and feel overwhelming if you don't approach this issue correctly. However, you can start experimenting with different ways to keep stress at bay. Some of the best ones are undoubtedly taking time for yourself, exercising, and spending time in nature.
However, meditation can also be one of the most effective and accessible ways to regain your peace of mind, calm, balance, and control. Meditation is something extremely personal that does not require you to have any special training to get started. And, even a short session of 10 to 15 minutes a day can yield impressive results. Try it today!
Create Meaningful Relationships
Over the last months, it has become increasingly difficult to keep in touch with our loved ones and cultivate those connections that we have always given for granted. Of course, in-person meetings and catch up come with a level of danger and risk that we are not willing to take.
Nonetheless, technology, once again, is on our side. Today, there is a multitude of platforms and software that can help you enjoy game nights, quizzes, dinners, or just a chat from anywhere. It is all a matter of taking the time to ring up your friends, family, and loved ones.
While this might not be at the top of your to-do list in such an uncertain time, it can be important for you and your loved ones alike.
Evaluate Your Nutrition
Our nutrition and lifestyle play a crucial role in promoting and maintaining our wellbeing. We don't often tend to think too much about the nutrients that the food we choose offers us. Of course, we might count the calories and stay away from carbs – which can help you maintain your weight, but is it as beneficial for your health?
Instead of sticking to restrictive and not enjoyable diets, opt for meals that are nourishing and plentiful. However, be mindful of the ingredients you pick for your recipes! Opt for fresh, seasonal produce and natural, not processed foods.
With an increasing number of people embracing a plant-based lifestyle, you might also decide to join this movement. Projects such as Meatless Monday and Veganuary can help you try out these ways of living without committing to them in the long term!
Think Homemade (for Almost Everything)
The pandemic has promoted and fueled the eCommerce industry, which has developed to meet the needs of buyers. Today, you can buy anything you want with just a click, and you can get it delivered to your doorstep within hours. However, this can be extremely harmful to the environment and cause you to adapt to a lazier lifestyle.
Instead, during the months ahead, think about how you can embrace the joy of creating at home. You might decide to take up cooking and baking or rediscover the calming properties of knitting in the evening. These don't have to just be hobbies: they can help you save up, buy less, and take pride in your own creations.
Take Time for Yourself
This year has not been easy, and many of us are still struggling to adapt to the sudden changes it has brought on. While you might still try to find a balance between homeschooling your kids and keeping the home clean, don't forget to take time for yourself.
You might decide to just take an hour and immerse yourself in your favorite book or go for a walk in nature. Whatever it is that inspires you calm, creativity, relaxation, and self-love, this is the time to devote time to it.
Sleep Well
A good night's sleep is at the center of a healthy lifestyle. At the same time, an increasing number of people have started to feel the effects of sleep problems and imbalances. Indeed, from lifestyle-related problems such as stress and anxiety, it is easy to start missing out on restorative sleep.
If you find yourself in this situation, you should consider rethinking your lifestyle – including nutrition, medications, and activity level. Reestablishing your body's natural clock and waking up energized and motivated can help you achieve much more during the daytime!
Don't Be Afraid to Put the Effort In
Lifestyle and habit changes are not something that will come around without any effort on your part. Indeed, you will need to keep yourself motivated and persist through the challenges ahead. However, when you start to look after your health, the results won't take long to come around – and they will be your best motivation!