Decades ago, most people searching for new properties were more concerned about bedroom numbers, school attachment areas, and adequately sized gardens. Nowadays, one of the most popular sections of a home viewing is discovering whether the spare room, conservatory, basement, or garage has what it takes to be converted into an office!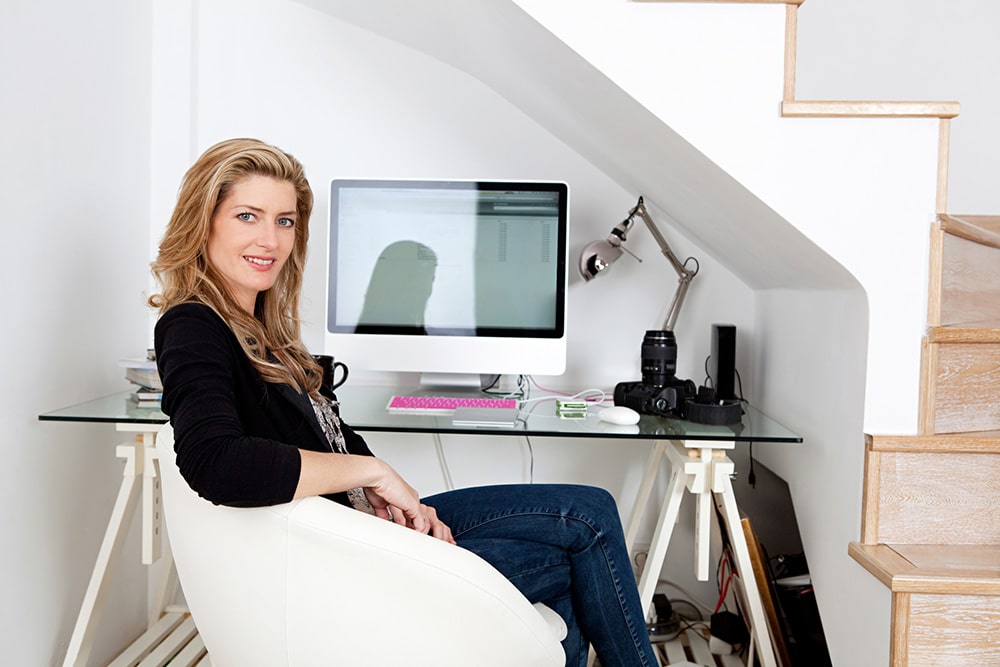 Each year, more and more people make the decision to work for themselves with their home as their main office base. In addition to such figures, most of us who continue to work outside of the home still need an office area for those jobs, projects, and contracts that need working on even we're away from the office!
Therefore, if you're looking to catch the eye of such potential buyers, installing, designing, or creating a professional office in the home could be the key to nabbing that quick sale if and when you do come to put your home up for sale.
Make It Simplistic
When you imagine how many people work from home nowadays it's almost epic proportions compared to just a decade ago. However, just because you can visualize people working from a home office, you cannot easily group homeworkers into one category. There are so many roles that can be and indeed are performed in a standard office, and this also applies to those offices worked in from home.
Therefore, don't assume to know what your buyer's profession will be when you're planning this room. Instead, aim for simplicity here. A good-sized desk and a filing cabinet are great additions to this room, with plenty of power sockets and internet connection available. Then, just allow the buyer to see the remaining space for them to visualize.
Make It Practical
A good majority of those working from home will meet and greet guests, clients, and many other people, in the standard course of a working week. Therefore, the positioning of your office is crucial here if it is to remain practical to a home worker.
Think about the best situation for this room. You do not want it in the hub of the family home whereby people have to traipse through the dining room or living area or worst still have to walk up the stairs into the private quarters of your home!
Choose an area which doesn't need access through the home and can be seen as a separate entity almost for those people working from home, despite the many distractions going on next door to them!