A day spa is far more than just a luxurious form of pampering reserved for the rich and famous. We all have very busy schedules.
The urban lifestyle, which so many people partake in, encourages constant stress and work. We surround ourselves with stimuli all day long. From the sounds of the city streets to the buzzing of phones and computers and even the noise from our neighbors, it can be hard for us to truly relax and put our mind into a state of rest.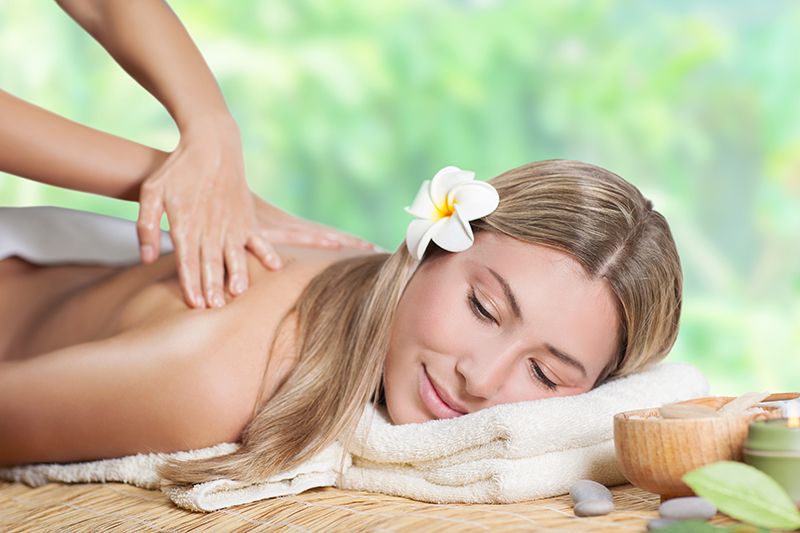 Over time, these stressors can affect our wellbeing. Both their mental and physical health can begin to deteriorate. This constant stress can lead to a host of problems in our life and even affect the relationships that we hold dear.
Human beings weren't meant to be under such long time frames of constant stress. Thus, we need to take time out of our busy lives to decompress. We need to take time for ourselves, to reconnect with who we are and what our goals are. To feel good about ourselves.
One of the best ways of accomplishing this is by going to a day spa or a high-end hair salon.
#1: Getting Away From It All
One of the most important benefits that we receive from attending a day spa is that we are given a private place to remove ourselves from the world and just relax. We can let out a deep breath and relieve ourselves of all the stress we have built up from work, family, friends, and any other elements in their life that we rarely get a chance to stop thinking about.
#2: Regeneration
When life is constantly moving at one hundred miles per hour, the body begins to break down. Taking time out for a nice quiet and relaxing break gives the body a chance to recharge. Most people leave day spas feeling completely refreshed and brand new again.
#3: Blood Circulation Improvement
Day spa massages are about more than just relaxing and feeling good. They are about moving the blood through the body in a way that feeds the cells the nutrients and oxygen that they have been starving for.
#4: Toxin Removal
Built-up stress leads to inflammation. Inflammation leads to a build-up of internal toxins in the body. These toxins can cause all sorts of issues to arise.
A day spa massage activates the system that removes these toxins from the body. By getting the lymphatic system to rev up its engines, toxins are removed far more rapidly and inflammation is immediately reduced.
#5: Good Vibes
A good massage from a day spa will cause chemicals in the brain to be released that are responsible for the feeling of happiness and euphoria in human beings. People leave day spas with very high serotonin levels, which give them an extra pep in their step and make the rest of their day better. This can be called an all-natural high.
#6: Chronic Pain Reduction
As mentioned earlier, the release of toxins and the reduction of inflammation can relieve all sorts of issues. The expert techniques of the practitioners at the day spa can help reduce and sometimes eliminate aches and pains that have been plaguing you for weeks, months, and sometimes years.
#7: Look Incredible
The facial treatments that are available at day spas can turn a client's skin from dull and lifeless into bright and fully alive. People leave a day spa with empty, flawless pores, moisturized skin, and plump, juicy lips. And, when a person looks great, they feel great.
#8: Balance the Mind and the Spirit
By utilizing ancient water techniques influenced by Asian practitioners of Ying and Yang, day spa treatments that put the client underwater can be used to instill a sense of overall re-balancing to a person's life.
#9: Fat Loss
Many clients have experienced a sharp weight loss after a day spa treatment. Many support the idea that the opening of pores and the removal of toxins and inflammation of the body can help the body burn off calories. This, along with deep tissue massages that help to break down fat deposits under the skin, can make for some dramatic changes.
#10: Better Sleep
One of the main issues when it comes to sleep problems is stress. By attending a day spa, a client will be put into a state of lower overall blood pressure, and a healthier more stable heart rate. These two things contribute greatly to a great night's sleep.
Day spas have a multitude of treatments that take place in a very quiet and peaceful setting, away from all the stress of the urban world. These treatments lead to benefits that can prove invaluable.