When you are getting ready to sell your home, one of the biggest jobs is going to be the big declutter. And sure, you are thinking "I want to sell my house fast", but you still need to be thorough too. There are a few places in the home where decluttering will have the most impact. And, because you are ready and want to get a jump on it, let's dive straight in.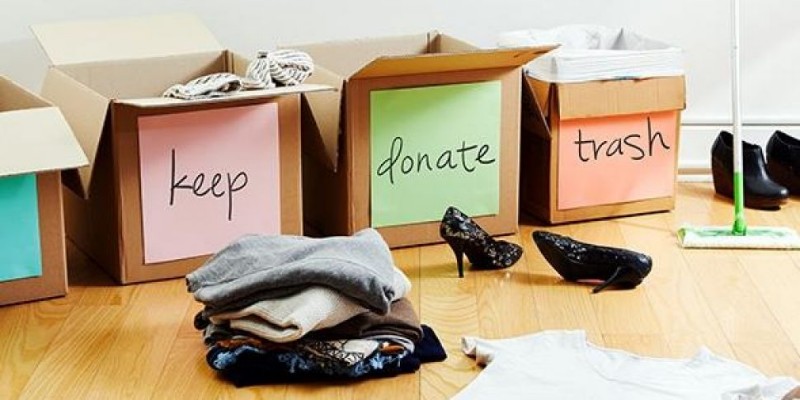 Paperwork
If you have piles of files in your home office, newspapers in the living room or a pile of letters by the front door you need to get that tackled asap. You can use a paper shredder to get rid of everything that you don't need as quickly as possible.
A letter tray or an organiser by the front door will make a big difference to how the entry looks too. Messy papers tend to make people think the room is much messier than it is. So tackle paper-mess asap.
Too Much
While you might need 3 large, high-backed chairs, the buyer probably doesn't need to the idea that the room is smaller than it really is. Excess furniture is something that you will need to take care of ahead of having any photos taken of the property.
While you should keep some furniture, so that people can get a sense of the size of the rooms, you should have more than the bare minimum in the rooms.
Kitchen Sides
If you have all of your kitchen machinery on the side, it is going to look like overkill. There are a few key pieces of kitchen machinery that makes a place look welcoming.
A retro-style mixer makes people think about baking in there, a stovetop kettle always makes people think about warm drinks like tea and then a bread maker helps reinforce the idea of baking and creating in the kitchen. Clear everything else away.
Brighten Up
If you have off-white, light yellow or cream walls – they run the risk of looking like a dirty white rather than the crisp, clean colour you are looking for. Before you come to sell your home, you should give all of the walls a lick of paint and brighten the place up.
The white walls can feel like a blank canvas waiting for the touch of the new buyers to be splashed all over them.
Pets
If you have pets, then chances are your home is going to smell a little like them. Give the dog bed a good scrub, keep the food and water bowls clean and free from slobber as much as possible.
If your dog or cat is a bit of a hair-shedder, then you might want to hire a cleaning company that specialises in taking care of houses that have pets. As we all know, pet hair can get everywhere.
Entry
The first thing people are going to see is the entry. Keep shoes neat, hang jackets up, and add a welcome scent by the front door. There is nothing worse than a potential buyer tripping over things in the entryway.