Getting rhinoplasty, also known as a nose job, is an exciting time as it helps to enhance your look, and bring you closer to your perfect body image. Unfortunately, revision rhinoplasty may be necessary as there can be complications that occur both during, and after the initial procedure. Fortunately, these issues are relatively rare, with nose jobs only having a 3% failure rate for the tip and a 15.5% failure rate for more complex procedures.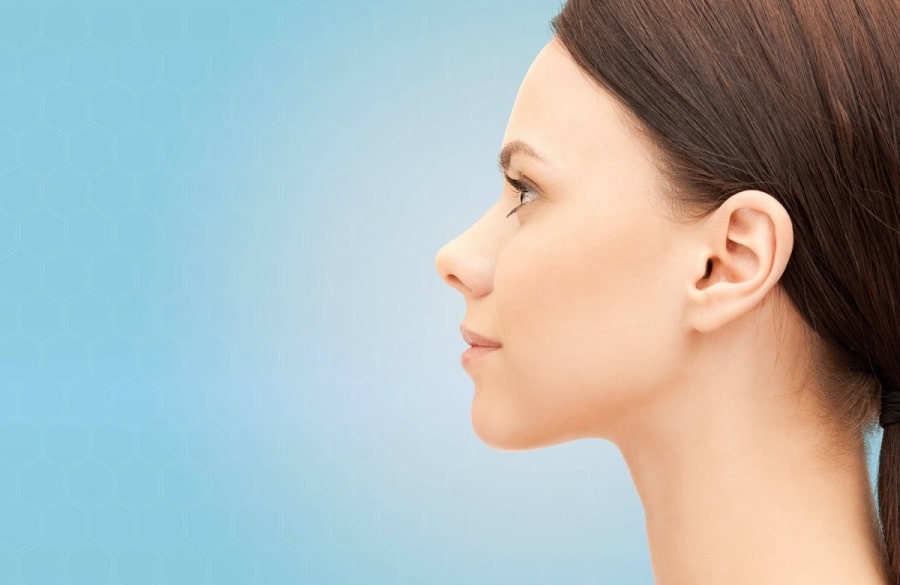 That said, there are ways to help reduce the need for follow up work to fix something that's gone wrong. Let's look at how you can reduce the chances of needing a revision procedure.
Only Visit a Plastic Surgeon You Trust
This is significant because many people make the mistake of going to a cut-rate surgeon only to receive disappointing results. It is especially true with people seeking plastic surgeons in other countries for cheaper rates. The problems, as you can probably guess, is that these budget surgeons are far less qualified, and most times, not even properly licensed. You get what you pay for.
However, this doesn't mean that you should seek the most expensive doctor you can find to do your nose job. Far from it. There are many plastic surgeons in the US that specialize in nose jobs and can do them at a very reasonable cost. Still, make sure you check their qualifications and reputation. This will give you confidence when it comes time to have your procedure done and reduce the chances of anything going wrong.
Follow Your Doctor's Orders
One misconception is that once the rhinoplasty is complete, it's done forever. This isn't the case. After the operation, your doctor will probably have specific instructions for you depending on what they did. In most cases, they should have discussed this with you before the procedure, so it won't come as any surprise.
One example of special instructions following a rhinoplasty is to not wear glasses. This can be temporary, or it can be for the rest of your life, just depending on the situation. Wearing glasses when told not to can cause deformities and ruin your new nose.
Other complications that can arise are infections and breathing issues – both of which can impact your health. Doing what your doctor tells you is critical in ensuring the long-term success of a nose job. Failure to do so will increase your chances of needing a revision procedure.
Wait Until You're Old Enough
No one enjoys being told to wait until they're old enough to do something, but in this case, it can be a matter of getting your dream nose or suffering an accident that leaves you needing to have a revision procedure to correct the mistake.
The simple fact of the matter is that most people under 18 should not have a nose job. This is because the cartilage in your nose is still forming, and can continue growing/shifting until around age 25. As you can probably guess, getting a nose job when too young can lead to unpredictable results down the road.
What it all comes down to is that unless an individual suffers a serious accident resulting in unacceptable nasal deformity, they should wait until at least 18 to consider rhinoplasty. At that point, you can consult with a qualified professional to decide whether a nose job is right for you.
Understand the Risk Going In
Plastic surgery is amazing, and most times, work miracles for people wanting to enhance their look, and experience a stronger sense of self-confidence. That aside, there are always risks with any form or surgery, and nose jobs are no different.
Before you go under the knife, make sure you consult with your chosen doctor, and go over all the risks involved, and the likelihood of success. Yes, success rates are high in most cases, but some noses are hard to work on than others, while certain procedures are more complex and delicate than others.
By talking things out with your doctor, you can ensure that there are no surprises when the procedure is over. This will also help you gauge what kind of revision procedure you may need depending on your unique circumstances going into the nose job if things don't turn out as perfectly as intended.
Having Realistic Expectations
One big mistake that many people make when getting a nose job: not understanding that just because a certain nose looks good on someone else does not mean that it will look good on them. This has led to people requesting a nose job that will give them the nose of a certain celebrity, only to end in disappointment when they look in the mirror and realize that it isn't a good fit for their face.
Once again this issue can be prevented by talking to your plastic surgeon and getting their opinion on the matter. A doctor who has practiced for years, and knows what nose looks good on whom, can give you an honest opinion whether your choice is good and one you'll be happy with.
If the nose you wanted isn't a good fit for your face, don't feel bad, there are many other options out there. Talk with your doctor, they will be happy to help you find the perfect nose.
Doctor – Excellence in Rhinoplasty
One sure way to steer clear of ever needing a revision job is to see a surgeon that will get it right the first time. Dr. Marcelo Ghersi M.D., Miami rhinoplasty expert, is an acclaimed facial plastic surgeon board-certified by the American Board of Plastic Surgery. A native of South Florida, he operates in the acclaimed Plastic Surgery Institute of Miami, proudly serving the people of Miami for all their nose job needs.