It seems that the debate about whether students should be given homework goes back in time to when schools were first created. It still has no resolution though. Today there's actual research on the subject, and yet everyone is undecided.The good news (at least for kids) is that now there are specialized services and tools which help children to manage their homework. Indeed some countries went right ahead and revolutionized their education systems to the point of doing away with mandatory homework altogether.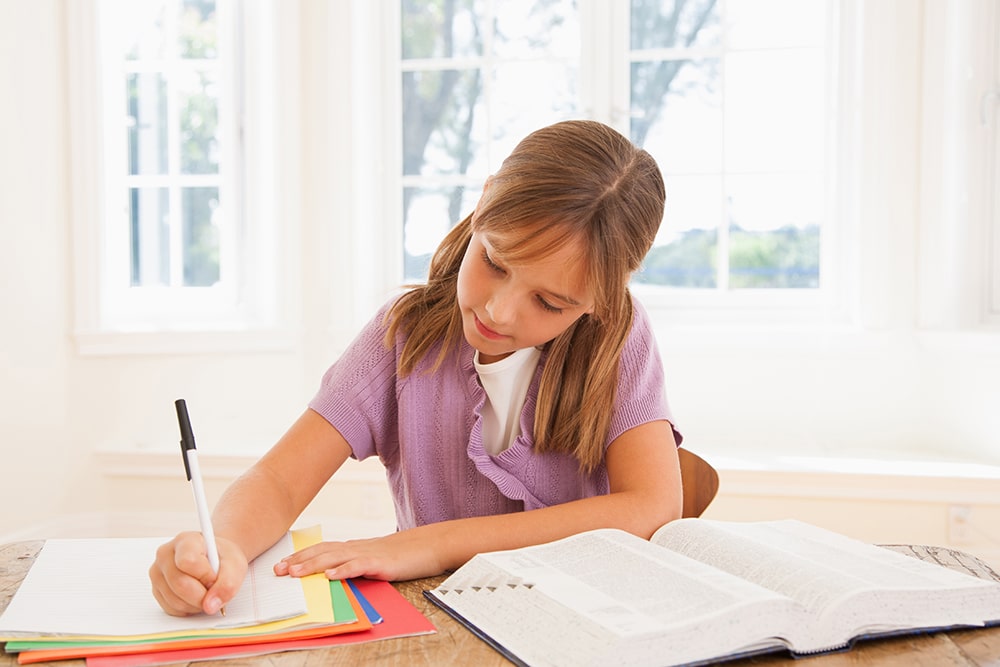 Homework or No Homework: What Do Authoritative Sources Say?
The fact that homework can be an efficient educational tool is undeniable. Assignments have been used for millennia in order to reinforce the material learned in the classroom. Homework also gives parents an opportunity to involve themselves in their children's education. In addition working on assignments individually outside of school hours teaches children time management and planning.
All that sounds good and smart, right?
And there's more to add to that because the value of homework is supported by a massive piece of research completed by Professor Harris Cooper of the Duke University. He has created a meta-analysis of multiple studies dating back to 1987 showing a direct correlation between homework and achievement.
Blowing Professor's arguments to smitherness is Vicki Abeles, a renowned author, director of documentaries and a parent, who advocates banning homework entirely in her passionate article for TIME. She cites research focused on the increasing occurrence of depression and anxiety disorders in children. Homework is one of the leading stress factors for students, identifying it as a major contributor to the decline of children's mental health.
I don't know about you, but for me my kids' mental health is a million times more important than any academic achievement. Therefore, I'm firmly with the "Go, Vicki!" team.
It warms my heart to see that some schools today adopt the no-homework policy to various degrees (Babble). Their individual methods differ, but overall student performance seems to improve, which only goes to prove that homework is extremely overrated.
Non-Prescriptive Education: A New Way to Look at Homework
For all that I'm very much not a supporter of homework, it needs to be said that today there is another way of looking at the subject. It's neither for nor against homework. Many educational organizations today look for a compromise between the two viewpoints and choose the non-prescriptive form of education. This particular method allows students to refuse assignments. I admit that this idea appeals because it's a fundamental right which assures the freedom and independence of students.
Non-prescriptive education is flexible and does not dictate whether the assignment that the student refuses should be substituted or removed completely. This system focuses more not on the fact of assignment's existence but upon the choice.
More and more interested parties today ask whether the question 'should students have homework?' is the right one to ask. The majority of anti-homework arguments are based on the belief that it makes children stressed (count my support for that!). This is definitely true. However, it is assumed that the volume of homework is the reason for this stress.
You can see this clearly from trending posts on the topic. The Guardian, U.S. News, Edutopia, and many other authoritative sources all focus on trying to determine 'how much homework is too much?'
Non-prescriptive education, on the other hand, takes into account another homework-related issue, which is the fact that these assignments are mandatory. Simply put, our kids are forced to complete them. This in itself is a major stress factor.
You might tell me that homework provides an important preparation for life as children will have to perform certain tasks when they start working and become independent adults. However, those situations are entirely different. An adult faced with a job they cannot or do not want to do has the choice of leaving and finding a different kind of work.
Students though have no chance to escape their assignments. The current education system does not give them the right to choose. Not only can that be stressful but also it is detrimental for personal growth as children are robbed of an opportunity to learn how to make the right choices.
What's the Verdict on Homework?
Homework is useful for improving academic performance, but it is a source of constant stress. It's highly improbable that the answer to this question will ever change. Therefore, the important thing to focus on today is not whether there should be any homework but what kind of homework there should be.
The non-prescriptive education idea is definitely a step in the right direction, and I support it wholeheartedly. It enables students to acquire more independence by choosing their assignments and thereby reducing the stress factor greatly. However, it doesn't exclude homework completely, which means I'm not entirely on board yet, but the parents who think their kids need to do assignments to learn will surely be satisfied.