In 2018, the average household racked up more than $1,000 in debt to prepare for Christmas. Almost a third of households admitted they would need more than five months to repay their debts. As the festive season is only a handful of weeks away, it becomes crucial to make sure that the Christmas debt doesn't come back to haunt you next year.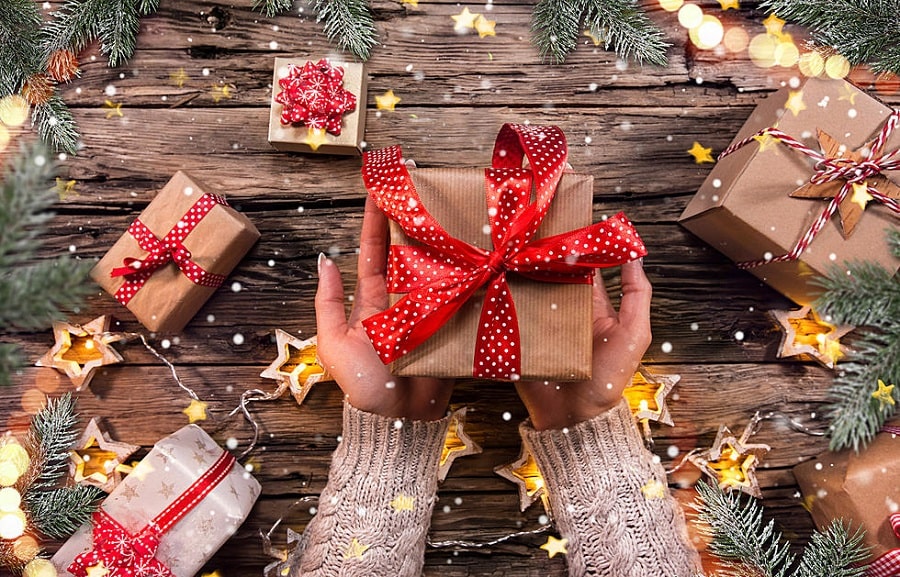 The typical financial plan is to discuss expectations with your kids. Make it clear that Christmas is not just about gifts; therefore, you can avoid some of the most expensive presents. Additionally, it's always a good idea to focus on quality rather than quantity, buying one nice gift rather than dozens. But it doesn't mean you can't have a merry Christmas filled with exciting presents. Indeed, have you considered how DIY can help you to make Christmas magical without breaking the bank?
Make Your Own Family PJs Set
Can there be a Christmas without a set of seasonal PJs? If you're a lover of all things festive to surprise your relatives, you can save yourself a hefty bill by making your own PJs this year. Indeed, you can find plenty of online tutorials – most of them are completely free. You can also find affordable supplies on Etsy, for instance. All you need to add to make it unique is a pack of custom printed labels proudly stating "handmade by me" to sew inside the collar. You can be sure that your family will be delighted with your creations.
Surprise Someone with Soft Soap
Handmade soap makes the perfect stocking filler for your close relatives. Wrapped in tissue tight with an elegant ribbon, your natural bars of soap can also make a lovely gift for friends and distant relatives. You can include thin orange slices for an aromatic touch. Pairing cocoa butter and shea butter is an excellent combination for someone with sensitive skin.
Everybody Loves Jam
Making jam and preserve might seem like an old-fashioned hobby, but you can't match the heavenly taste of homemade winter recipes. Ideal stocking filler for someone with a sweet tooth, a simple pot of apple butter takes no more than a couple of hours to make. And it's delicious spread on warm toast in the morning! For pear-lovers, you can make a boozy pear brandy jam that works wonders with cheese and on gingerbread slices! These homemade winter jams need to be prepared in the days before Christmas so that they taste still fresh and yummy. Thankfully, you'll find the recipes quick and easy to follow.
Are You a Little Geeky?
If you're comfortable with programming or electronics – or both –, you could build something exciting with Raspberry Pi computer boards. Indeed, you could make a weather station for your relatives that can analyze atmospheric data and temperature. For gamers, you can also surprise them with a Minecraft game server using only a Pi board and a LAN cable. Finally, you can add your own distance sensor to a vehicle, which is a nice addition for any new driver.
Homemade presents have become common practice as a budget-savior around Christmas time. However, homemade gifts can be exciting and valuable. You don't need to bake batches of cookies and prepare handwritten cards. Instead, you can surprise someone with a handsewn PJ set or even a weather station.