We all have those people in our lives who we're a little bit worried about. Maybe they live in an unhealthy way that you're always wincing out when you hear about it, or maybe they've only recently seemed to stop sleeping or turning up to work on time, and you're just starting to get worried about what might be going on behind the scenes.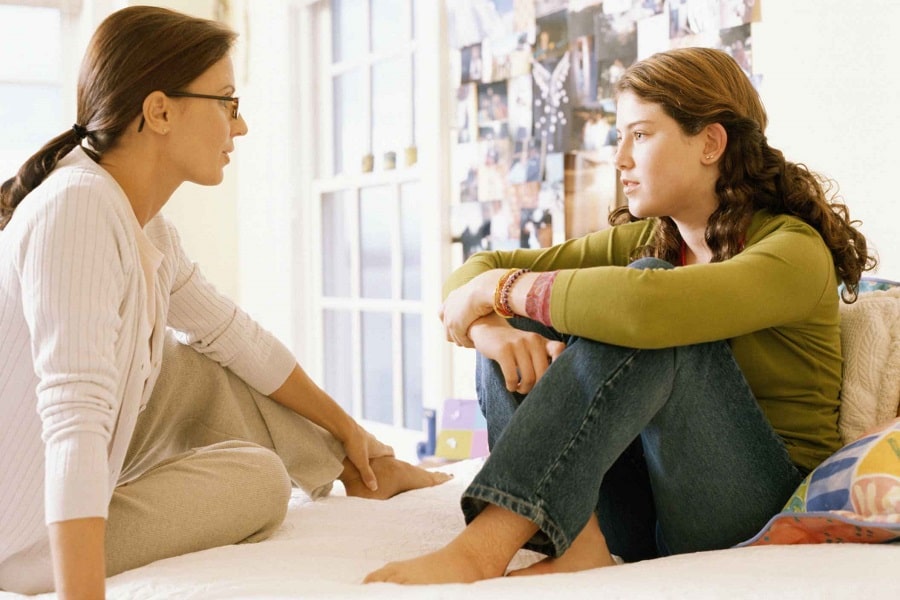 All in all, it doesn't matter what your loved one might or might not be going through – it's time for you to step up and find out what's actually going on, and how you might be able to help them. From losing a beloved pet to living too much of a party lifestyle, the fact that you step in to ask how they are might just be exactly what they need right now, to help cheer them up or help them see that they need a bit of help.
And with all that in mind, let's go through the two things you need to do right now.
Base 'the Talk' on the Kind of Person They Are
So, you want to go to your friend, sister, or partner with a few aspects of their recent behavior you want to talk about. But before you do that, make sure you understand why having this talk is important, and how best to present it to the other person.
First of all, work out where the concern is coming from. Are you actually looking to work things through with them, and support them in any way they need? Or are you just feeling a bit judgemental and want them to stop acting the way they currently are? There's a very clear difference between these two camps, and if you're in the latter, you'll need a change of attitude yourself.
Then think about what they'll best respond to. A one or one? Or maybe they'd like a few more people to be there, who they love and trust and would want to help out? All in all, pick your time wisely.
Offer Help, but Let Them Decide
Then the next thing to do is offer your aid to them, in any way you possibly can. You can tell them you're there for them, or you could help them find the right Womens Sober Living Home that they really need to go to, or you could just offer them a few of your own resources to get them through a tough time.
But even if you do all of this for a person, there's a chance they're going to say no and turn you down. And when they do, it's important to accept this, and think about different ways you could help, or other people you could ask to step in. Maybe the person is insistent they're OK, and don't want to talk anymore – you can't force them, but you can remind them that you're around.
If you're worried about a loved one, take things to them.