What's the best thing about traveling for you? I have an extensive post about that but I must admit that one of my biggest personal pleasures that come with visiting other countries is eating the local foods. Few things get my blood running as fast as the anticipation of exotic flavors.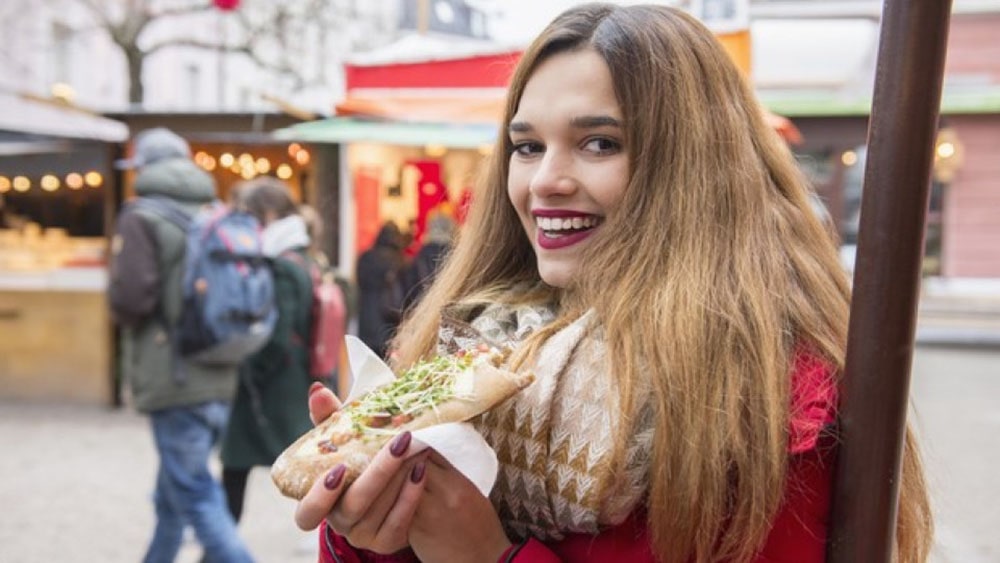 If you understand what I mean, I'm sure you also know the temptation of street food.
It's right there, spreading its heavenly aroma over half the street and looking so inviting that withstanding the temptation seems impossible.
Know the feeling?
How often did you give in? And more importantly, how often did you pay for this with a ruined vacation that you had to spend moving from a toilet to bed, courtesy of food poisoning?
I have several stories like this but I'm proud to say that I did learn from my mistakes.
So, this is how you avoid getting food poisoning from delicious street food:
Watch the stands and point out the ones most popular among the locals. Those will be not only the safest but also offer the most delicious foods.

Choose dishes that will be cooked right before serving instead of those that have been sitting out in the heat for a while.

Avoid spicy foods unless you are used to them.

Always wash your hands with an alcohol-based wash before going anywhere near food.

Check the place over for cleanliness.
In many cases, the problem is not the food itself but the cutlery that wasn't washed properly. Therefore, always pay attention to the cooking and serving utensils used by vendors.

Enjoy street food early in the morning as it should be the freshest then.

Generally, eat at the same times as the locals as it's your best chance to enjoy freshly-cooked dishes.
Street food is cheap and it usually has more flavor to eat than meals served in fancy restaurants, so I avidly advocate tasting it often. However, never fall for the call of your nose without looking out for signs that the vendor is safe.