Ladies are you sick of being told to "dress for your figure?" Whether you are watching a fashion programme on television or reading an article in a women's magazine, there are constantly references to females needing to "make the best of what they have got". Yet, the problem is that nobody ever tells us how to do so.
Of course we all want to look our best and dress to our shape, but if we're not doing so then perhaps it's because nobody has ever told us how?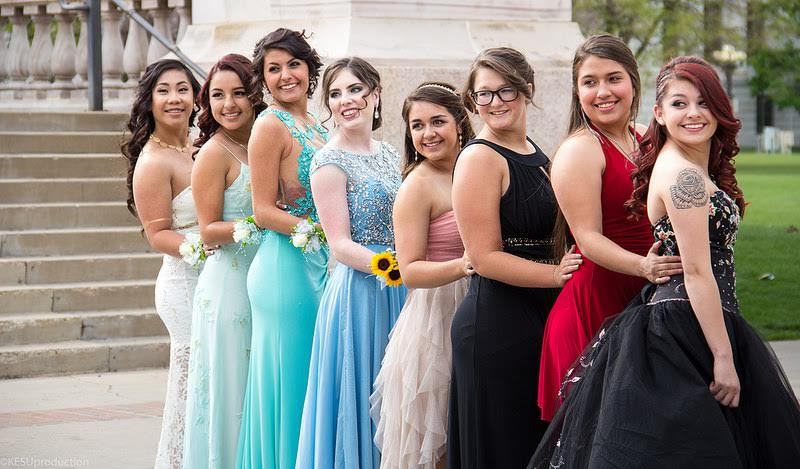 How to Dress for a Pear Shape
This article helps women who have a pear body shape. Firstly it's important to determine what this is so that you can decipher whether you fall into the "pear" category. Women with a pear body shape are essentially bottom heavy. This means that your upper body is smaller in comparison to your bottom half. If you don't know how to dress to your body shape then you can end up making your lower half look bigger and your upper half look smaller. Thus, it's essential that you use the following tips if you want to look fantastic.
If you have a pear body shape then you want to draw attention to your top half and minimise the impact of your lower body. The best way to do this is to go for a darker colour on the bottom. After all, dark colours are slimming and very flattering. You can then add the excitement to the upper half of your outfit. Feel free to experiment with different colours and prints. Nonetheless, you may not always want to wear plain trousers or skirts. If you wish to wear prints on your bottom half then make sure that they are subtle. A garment with a section of pattern is much better than an all over print. And this shouldn't be a problem considering that panelling is highly fashionable at the moment.
And finally, when it comes to fabric you should avoid any bulky and heavy fabrics on the bottom half of your body. Stay away from wool skirts and leather trousers. If you wish to wear one of these materials then do it via a top or jacket. And don't try and hide your body with loose fabrics either. Form fitting fabric looks great because it accentuates your shape and flatters your curves. If you opt for loose clothing you can make yourself look bigger than you actually are.
Clothing Trends to Consider
One trend which has come back in fashion again is that of the military look. This is the perfect trend to rock when wearing casual wear. If you want to emulate this fashion then you should invest in a pair of khaki skinny jeans, an army print jacket or trench coat, a standard black t-shirt and a pair of grungy black ankle boots. Of course you do not have to wear these all in one go – unless you fancy dressing up as Lara Croft every day of the week! But these are the staples when it comes to military fashion. A great way to rock this look is by teaming the garments which a slick of red lipstick and a tight sleek high bun. This will add glamour and sexy appeal to the outfit.
In addition to the military look, another trend which is going to be highly fashionable is that of 'space bound'. This is a look which is slowly creeping into the forefront of the fashion world, but in a few years' time it will be a massive hit. So, how do you rock this look? Think about metallic colours – silver is a must have. Moreover, the material needs to be shiny and glisten in the light. Foil effects are another good pattern which fits perfectly into this trend. When rocking the 'space bound' look it is pivotal that you only wear one piece of clothing which carries the trend. Otherwise, you could risk looking to OTT.
A final trend worth noting is what is known as dominatrix! Don't worry; this simply means a bit of leather. Leather is a material which is considered a lot more versatile than it once was. It has acquired a timeless quality to it which means it will probably forever be in fashion. A nice leather pencil skirt is a great way to add some subtle sexiness into office wear. Alternatively a baggy leather t-shirt dress is an ideal way of emulating edgy and quirky. Or what about rewriting the rules of women's clothing with coloured leather? The way in which you rock leather depends on your personality, your style, your image and how daring you are willing to go.
So there you have it; hopefully the information in this article will help you to make the most of your body. Dressing to your body shape is easy, it's simply a case of knowing a few basic tips and tricks. Now you are armed with this knowledge, you've got the perfect excuse to go shopping!