Have you noticed over time your desire to reach for breakfast, first thing in the morning, has diminished over the years?
Though we're continually told not to get into the habit of skipping breakfast, a meal to some which is the most important meal of the day, some of us just genuinely can't stomach food so early after we first wake up.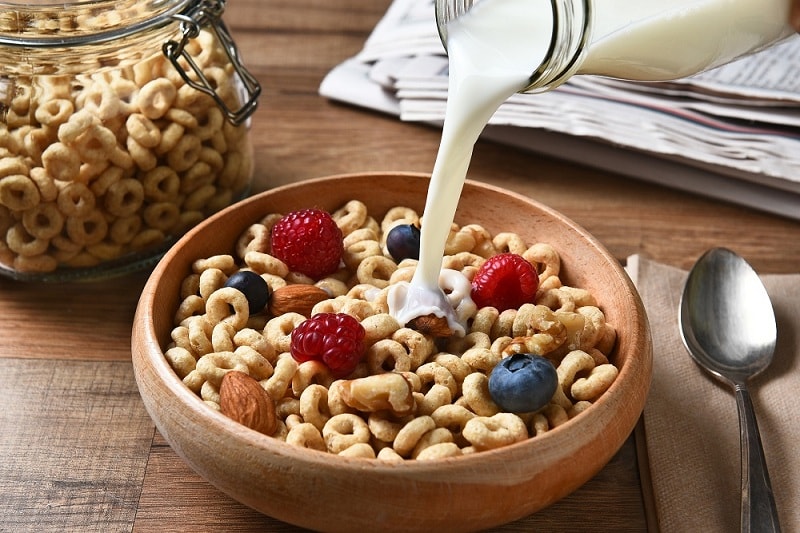 But, all is not lost. If like me, you are one of the many people who just cannot and will not force themselves to sit down and eat during the early hours of the morning, you can still make it through the day perfectly healthy and happy!
One Breakfast Size Does Not Fit All!
Look around your office or work premises, even while on the school run, and notice the number of people eating breakfast bars.
Now, while I don't advocate these on a regular basis, the principal is clear; if you can't manage breakfast first thing you are most certainly not alone! In fact, alongside convenience, this was why such bars were invented.
The key is to make yourself aware of the importance of taking in a drink first thing when you rise and then becoming acutely aware of when those hunger pains do begin to strike.
Many people who skip breakfast will note beginning to feel a little hungry around 10am or 11am, known to many as elevenses.
If this sounds like you, why not simply eat your breakfast then? Alternatively, if you don't feel like cracking open a box of cereals at your desk in full view of everyone, just snack on a pot of healthy homemade snacks instead.
Replacing Cereal with Something Tastier
Another significant factor for forgoing breakfast is the feeling of dread when you realize cereal is on the menu! Not being a big cereal fan myself, I can't imagine anything worse than having to demolish a bowl of multigrain flakes or hoops first thing.
Luckily, there are alternatives:
Fruit: Why not slice up a variety of your favorite fruit or veg and place it into a convenient pot which you can easily eat at your desk?
Nuts: Alternatively, make a pot of several nut combinations, which you can quite happily snack on at virtually any time of the morning?
Smoothies or yogurts: If you prefer your fruit and veg in liquid form, make up a smoothie to take with you or even your own flavor of yogurt pot?