The summer is a beautiful time of year, the long days, the sunshine and the warm breeze make it perfect for eating outside, enjoying barbecues, picnics, long walks, playing outside and outdoor parties, but just because winter nights are now drawing in doesn't mean the fun has to stop and while it might be time to pull out your cosy jumpers, get out your hat scarf and gloves and boots instead of your slippers because there is still plenty of fun to be had outside.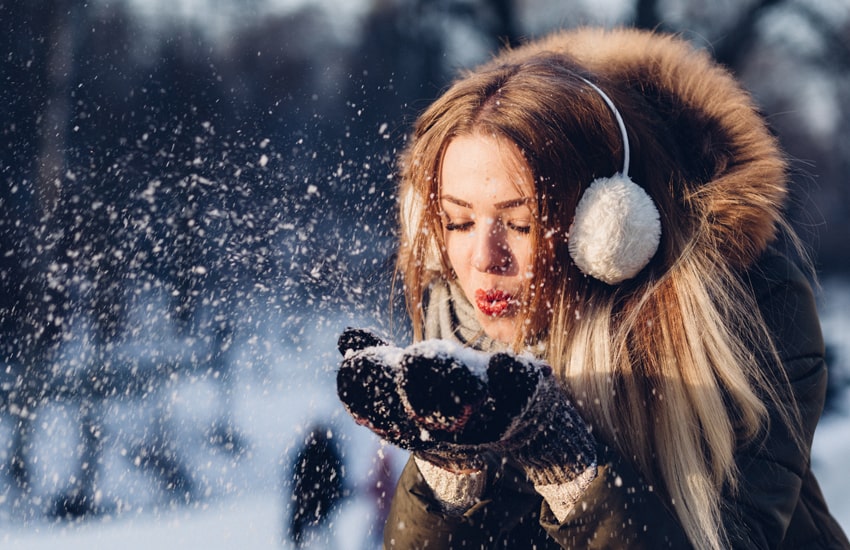 Winter doesn't mean it's time to retreat inside just yet; the weather shouldn't stop you from enjoying the great outdoors because the winter weather is a beautiful thing and something that should be embraced and enjoyed.
Getting fresh air into your lungs whatever the weather means there, you are getting higher levels of oxygen which can help improve concentration and has been shown to improve your blood pressure and heart rate, it also promotes a stronger immune system, encourages higher serotonin levels, which improves mood, and even helps with your digestion. So, how can you make the most of the outdoors this winter?
Get Walking
Not only is walking a great exercise, but it is also something you can do just to enjoy the nature and the fresh air, then you might be more inclined to do it. Walking is an excellent hobby to get into, not just for your health but for the places you can find and explore. Try fall hiking in Montana and discover beautiful views and stunning scenery. There are so many hidden gems, amazing hikes and pubs that you can discover by walking. Have a look for some routes locally, and you'll soon have the bug and want to get out whatever the weather.
Work Out
As it takes more energy to get warm and to stay warm, you will burn more calories exercising outdoors in winter. Even if you are not trying to lose weight, exercising outdoors can boost your heart health by encouraging better blood circulation, it can also lift your mood and short bursts of exercise promote your body to build stronger systems and muscles.
Go Ice Skating
Plenty of outdoor ice rinks pop up over the winter, making it a magical activity to do with all the family over the colder months. Even if you're not very good at it, it is still great fun and good exercise too. Skating works nearly every muscle group in the body, and gliding requires synchronized movement of the legs, which is essential for joint flexibility, improved balance, coordination, weight management and stress management.
Throw a Party
A winter party can be just as much if not more fun than your summer ones. You can set the atmosphere with an outdoor fire which everyone can sit around enjoying hot food, hot drinks, and good company. You can get creative and make your garden look gorgeous by lighting pathways with candles in mason jars. And as well as sitting around the fire and toasting marshmallows, you could create an outdoor cinema. Having everyone settled around the fire with their hot drinks, blankets, and marshmallows, is the perfect way to watch a great movie – especially a winter one.
Enjoy Yourself
Even if you don't want to, it is good to get outside and enjoy each different season, in summer we complain that it's too hot, in winter we complain that it's too cold so rather than focusing on the negative, it's essential to embrace the seasons and everything each one brings, because spending time outdoors is healthy for humans any time of year. Try and enjoy the rain, enjoy the wind and especially enjoy the snow. If you have a different outlook on the weather, it'll never get you down again. Get your brolly out, splash in the puddles and have some fun.
Light a Bonfire
Get wrapped up, get the marshmallows out and build a bonfire. It's not as easy as that, but you could set a day when you're going to have a bonfire and start collecting wood. Keep it somewhere where it will stay dry and then on the day of your bonfire, you might have to start lighting it early and have some patience. Once you've got it going go, there's something beautiful about standing around a bonfire, watching the embers burn and keeping warm and toasty.
Go Horse Riding
Horses still need exercise too and they love going out for treks in the winter. You can experience some of the most beautiful sights going out for an early morning ride and as well as exercise, spending time with animals is believed to raise levels of the mood-enhancing hormone serotonin, so it's good for your body, brain and emotions.
Rent a Cabin
Now you've put the tent away; it doesn't mean that your outdoor holiday adventures are over, thanks to luxury camping sites and log cabins you can still enjoy all the joys of camping, just a little bit warmer. Imagine a weekend in the great outdoors indulge in cups of hot chocolate, cheese fondue, playing old-fashioned board games and even take a dip in the hot tub.
Skiing
A winter activity where you do need snow and the perfect winter holiday, however, if you're not planning on going anywhere, but you still want to enjoy a bit of skiing, then why not try a dry ski slope? It's not as fun as the real snow of course, but it's still a fab winter activity which all the family can enjoy together. If you get good at it too then, perhaps you could look at booking a skiing holiday for next year.
Star Gazing
With shorter days and clear nights, winter can be the best time of year to look up at the night sky. Either get out in your garden or go somewhere quiet where you can spend the evening stargazing and discovering the night sky.