Lima is not only a beautiful city with centuries of fascinating history and versatile but equally stunning scenic views. It's also a city renowned for its fine dining scene these days. In fact, it's the only city that has two restaurants in the top 10 of The World's 50 Best Restaurants list. Therefore, if you are looking to enjoy a variety of gourmet foods from creative master chefs, you'll need to plan for a long trip because there are too many restaurants to explore in a week.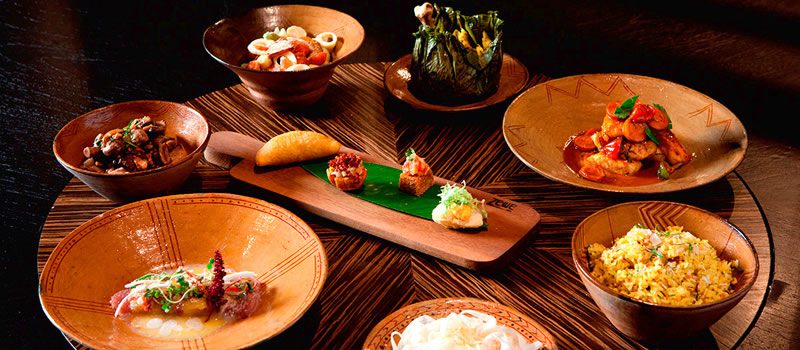 6 Best Restaurants in Lima: Dining at Its Finest
1.     Central
Central is the best restaurant in Lima, there is no arguing about that. This is the place where you need to try some highly creative variations of traditional local recipes. Peru is a diverse country, and Central offers all the best it has in terms of cuisine. In fact, even produce used in the kitchen comes only from various Peruvian communities. The chef, Virgilio Martinez, reimagines traditional recipes in ways that will leave you in love with this cuisine. Every meal served in Central is a work of art, so it's no wonder that the place is booked for months. Therefore, you'll need to get a table the same day you get your plane tickets, or even earlier.
2.     Maido
Lima has so many fascinating places offering delicious foods that you might be overwhelmed with choices. To try the best cuisine in Lima, you need to go to Miraflores. And those local guides definitely know what they are talking about because Maido is located in this neighborhood. That's a rather extraordinary restaurant that stands out even on Lima's, admittedly, eclectic culinary scene. It's renowned for a unique fusion cuisine, Peruvian Nikkei. It's a mix of Peruvian and Japanese recipes and foods, which tastes downright delightful. Be sure to try original recipes as you won't find anything like this anywhere else in the world.
3.     Chez Wong
Another outstanding restaurant in Lima that offers a unique blend of flavors is Chez Wong. The chef, Javier Wong, creates outright miracles, which masquerade as rather simple dishes. However, do not be fooled by the fact that Chez Wong is rather informal and muted in design or that it only serves lunches. Those would be some of the most memorable lunches of your life. You have to try Wong's ceviche. It's a traditional and very simple recipe, but with the way Wong makes it, one would believe there is actual magic involved.
4.     Rafael
Rafael is the domain of a critically acclaimed chef Rafael Osterling, and he definitely earned all that recognition and some more. This is one of the most talented chefs not only in Peru, but the world. He is not afraid of experimenting, so if you get a chance to try a new original of his, don't miss it. The menu in Rafael changes quite often, so it's your chance to be surprised and delighted.
5.     Malabar
If you want something exotic yet distinct for Latin America, you have to enjoy a meal in Malabar. Chef Pedro Miguel Schiaffino is renowned for his use of ingredients coming directly from the Amazon. His dishes are reminiscent of home cuisine, but you definitely feel that every piece is made by a world-class professional. Come to Malabar not only for food but drinks as well. Its bar is one of the best in the country.
6.     1087 Bistro
To taste the most avant-garde culinary masterpieces in Lima you need to go to 1087 Bistro. It's one of the newest restaurants in the city and it will, no doubt, be up top next to Central soon. The chef is Palmiro Ocampo, who specializes in creating experimental recipes that have some connection to the pre-Colombian traditions. The place offers a unique selection of flavors that you shouldn't miss.