These surreal coronavirus days have made us rethink our priorities. Whereas you were once concerned about scaling the corporate ladder, having a sports car on the drive, and owning a big house, these sorts of materialistic things can pale into insignificance when we hear about the trauma that many people have been through in the past few months.
Coronavirus has brought health issues for many in society. But, it has also brought economic hardship and uncertainty to many. Many people are worried about the stability of their jobs and are concerned about the future.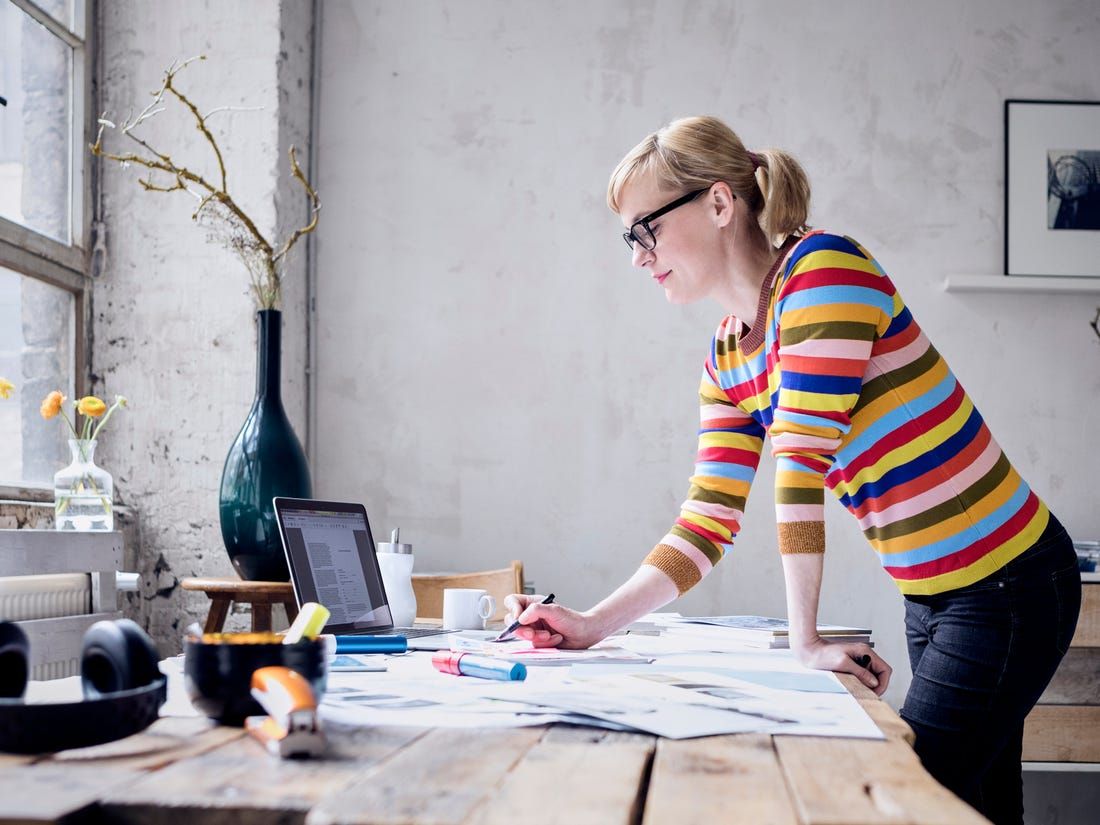 If you are facing redundancy or you are merely questioning your career choice, it might be time to take a step back and reflect on what makes you happy. Coronavirus has made everyone question their relationships, the quality time they spend with their nearest and dearest, and how they can find fulfillment. For many, being creative and flexing more artistic muscles has been lacking as financial or corporate careers have taken over. Read on if you want to find out how you can become more creative.
Start Your Own Business
If redundancy is looming, start thinking about your future at the earliest opportunity. If the thought of crunching numbers, sitting at a laptop, and being chained to a desk for eight hours a day no longer appeals, it's time to consider making your creative ideas a fully-fledged business venture. Starting your own business is difficult at the best of times and it is even tougher during a pandemic. However, with talent and business acumen, you could quickly earn a living working for yourself and being as artistic as you like.
Consider your skill set and think about what you can transfer to your new creative career. If you live all things graphic, why not consider becoming a freelance designer. You might know your way around Photoshop, you might understand color and perspective, and you might adore all things iconic. Begin by generating your own portfolio. Consider getting in touch with local charities and schools, and offering up your services for free. You could create the design for the latest charity newsletter or hone the design of a school website.
Formulate a business plan and work out how much you need to earn every month to survive. Your first few months will be hand to mouth, and you may find yourself working long hours, but you will be free from the shackles of full time employment. Do some financial forecasting and consider when you can go freelance.
How to Be Creative
The chances are that you have explored a whole host of art, crafts, and design, before you settled on the creative outlet for you. If you adore designing jewelry because it combines your love for fashion with your creative eye, think about purchasing a 3D printer that allows you to embark on high volume production of the wax castings for your earring, necklace and brooch designs. To go for it commercially, you need to ramp up production so that you can fulfill orders as and when they come in. If your website is up and running and you have e-commerce functionality, you need to be ready to launch into full-scale production quickly. Being freelance means that you only have yourself to rely on in terms of customer satisfaction and quality service.
If jewelry isn't your thing, you might be more of a traditionalist when it comes to flexing your creative muscles. Think about launching an art venture by contacting local galleries and showing them your work. It can be daunting having your work critiqued by professionals. However, they will point you in the right direction when it comes to making your artistic labors of love more commercial and sellable. Having your work exhibited in a local gallery means that you are able to gain exposure in the art field. With any luck, an agent may spy your work and want you on their books. Having an agent as an artist means that they will put you in touch with potential buyers who may commission you to create a bespoke piece just for them.
Painting, sculpture, design, graphics, jewelry making, felting, paper cutting, wood carving, and flower arranging are all outlets that you can explore to help you forge your own self-employment journey. Don't be part of the rat race simply because you feel there is no alternative. You can work for yourself and follow a passion, making money, and being fulfilled. Follow this guide and you can become more creative.