Holidays, you look forward to them all year and when it comes to booking something up you find yourself in the eternal pull between what to do as a family with young children and where you want to go as adults.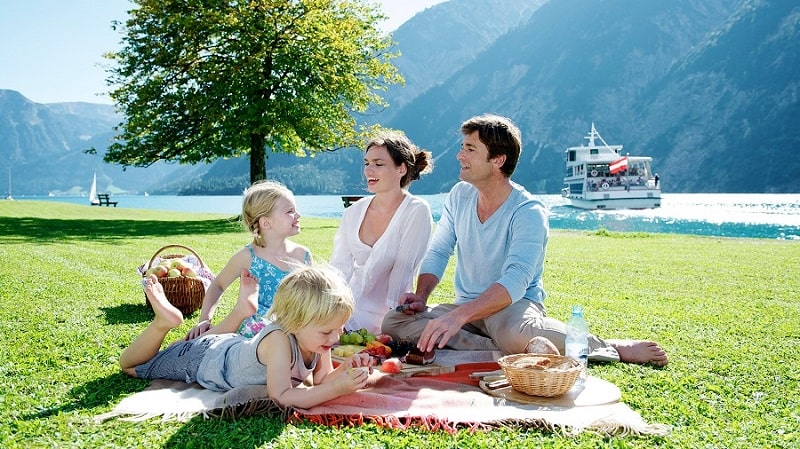 It's not easy finding something that ticks everyone's boxes when it comes to the perfect getaway, but you can certainly try. That dream of white sand and endless beaches is fine for adults but getting sand out of a toddler's hair and ears at the end of the day is a challenge too far for many. Besides, one of you is always on child duty and no one gets to really relax properly.
So, what is there out there for families that might work for everyone? We explore some options for families of all shapes and sizes and see if we can find you the dream holiday.
Child-Friendly Hotels
There are surprisingly many of these types of hotels that cater for young families. While regular hotels might say they welcome younger guests, these specialist versions go all out in making life a whole lot easier for parents. From huge family rooms that feature a separate internal bedroom for your child, to baby wipes, changing tables and even some toys already provided, parents can travel lighter knowing it's all there for them when they arrive.
Meal times too are made easy with child friendly timing and a variety of children's classics on offer, alongside a slightly more serious grown up menu. Didn't have time to finish your wine? Your server will take it away and either send it to your room or wait for you to return later, should you make use of the hotel's babysitting service.
Naturally, these hotels also offer a holiday club for children of all ages to entertain your little ones while you get some much needed R'N'R in the hotel's spa. Family activities are usually varied with free swimming and other fun things on offer.
Activity Holidays
It might be that you have older children and are feel the time is right to get them involved in some of the sporting past times that you enjoy. An activity or adventure holiday can be just the thing to bond a family together and create amazing memories to last a lifetime.
From hill walking to white water rafting, cycling to diving, there are plenty of holidays out there that will involve the whole family. If you've got your sea legs, why not consider joining a flotilla and sailing around some beautiful European islands for a week, learning new skills and seeing some amazing sights.
City Breaks
Not something everyone loves but while the very young can be kept quiet with an ice cream, this type of holiday is something that the whole family can help make decisions about. In most major cities you'll find a host of things to do with your family, from museums, visiting sports grounds or an aquarium.
Pick somewhere that has something for every member of the family and everyone can say they had their voice heard.
Staycation
Not popular with everyone but if the thought of trying to squeeze everything you need into two suitcases and spending time at an airport doesn't appeal then maybe taking time off at home isn't such a bad idea.
Besides you're not confined to your four walls, there's always the possibility of taking a road trip within a few hours of your house and just spending time exploring your city and the outer lying areas.
Do some research through your local tourism sites and see what's on offer over the holidays. You might even consider taking a family day out by train somewhere, exploring another city nearby or heading down to the coast. Day trips might just be the answer for some shared family time without the stress of having to remember to pack extra diapers and favourite teddy bears.
Holidays are not meant to be stressful or cause you headaches, they're meant to provide a well-earned rest and allow you to spend some together as a family. Find compromises with older children or pick places that make life easier for you as a parent with younger children.
You may not get everything you're looking for in one holiday but if you can get as close as possible, you know you've done well. Fun times and shared experiences trump expensive holidays, so choose memories over expense and go and enjoy a week or two of being together.