Fitness apps have become increasingly popular in the last few years. According to this IHRSA report, global fitness app revenue was 85.2 billion in 2017, and should hit 87.5 billion by the end of 2018. In such a saturated market, you need to be creative when you set out to make an app in this field. Creating an app is no easy task, and finding the right people to design your platform can be a challenge — but one that rewards diligence.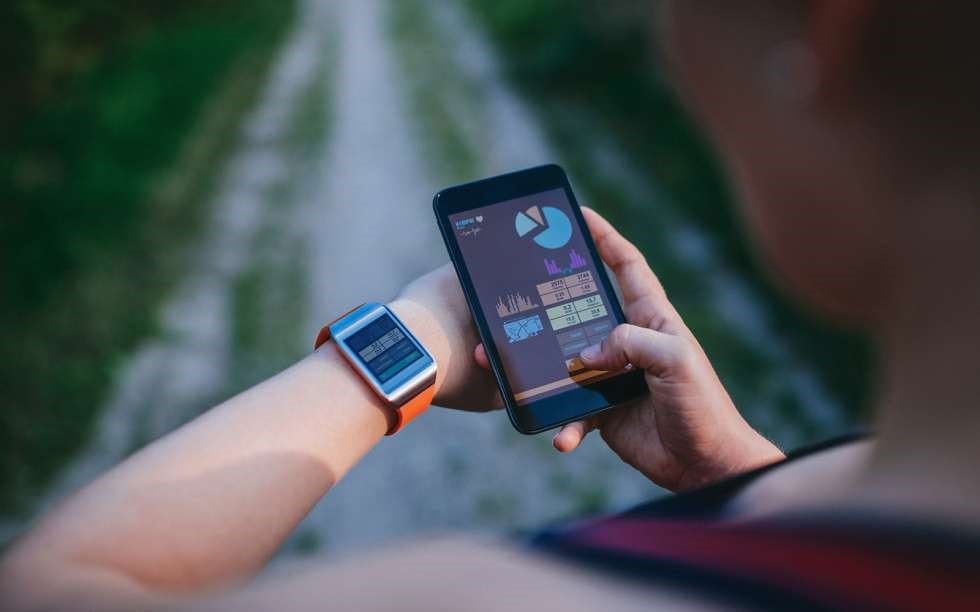 One must take the time to research the perfect developer that understands exactly what your vision is and can provide the latest professional app development services to help you get your idea off the ground. This type of diligence can make a world of difference, especially in the fitness app market.
You have to narrow down what type of fitness mobile application you're bringing to the table before you approach developers. These can range from apps with a physical activity tracker that pairs with devices, workout exercise apps, a personal coach provider, yoga apps, diet & nutrition planners or logbook apps. If you're looking to incorporate a few types of applications then you can expect your developing costs to increase.
Here is a list of features your mobile fitness app developer should provide:
registration, login, menu settings, user profiles with personal info, history archives, customer statistics;
geolocation integration, push notifications for warnings and results display, social integration with other platforms, multi-device synchronization;
ability to measure vitals, grocery list/ barcode QR scanner, logbook/ journal;
options to set tasks, tracking for chosen fitness activities, the ability to pre-set exercise plans in various formats.
This should be your basic checklist when approaching development companies to develop your desired fitness app. Next comes the technical luggage; preparing for the coding stages can be a challenge if you're using things like HealthKit or Google Fit as well as commercial viability addons, such as live streaming, music playlists, food recipes or workout videos.
In the next stages, you need the right team supporting your vision — one that is committed to bringing consumers a fitness application they can get lost in on a daily basis.
The development process for a mobile platform can be divided into several key stages: technical documentation writing, UI/UX design, front-end & back-end development, testing, launch, and QA. With so much work going into the process, you need to be sure the team you partner with understands your niche and the direction you want your app to go.
There are many questions to prepare before selecting a developer, so make sure you have a clear and concise idea of what type of fitness app you'd like consumers to use in order for your developer to have a clear picture of what to design.
Look for a company that sees itself as a design partner not a provider. Look for a team dedicated to a lean process, with as few wasted man-hours as possible, which will allow for the most competitive price. Also remember that less bureaucracy means faster turnaround times, so choose an agile developer that will keep you in the loop every step of the way.
Make sure you connect with a team that shares similar values to yours and will include the details you want while eliminating features you don't. Find a team that prides itself on developing best-of-class mobile apps for smartphones, tablets and wearable devices, and won't cut you out of the process!