Whether you are green fingered and a seasoned gardener or you have never watered a plant before, there is always a good place to start when gardening and growing your own fruit and vegetables can be incredibly rewarding.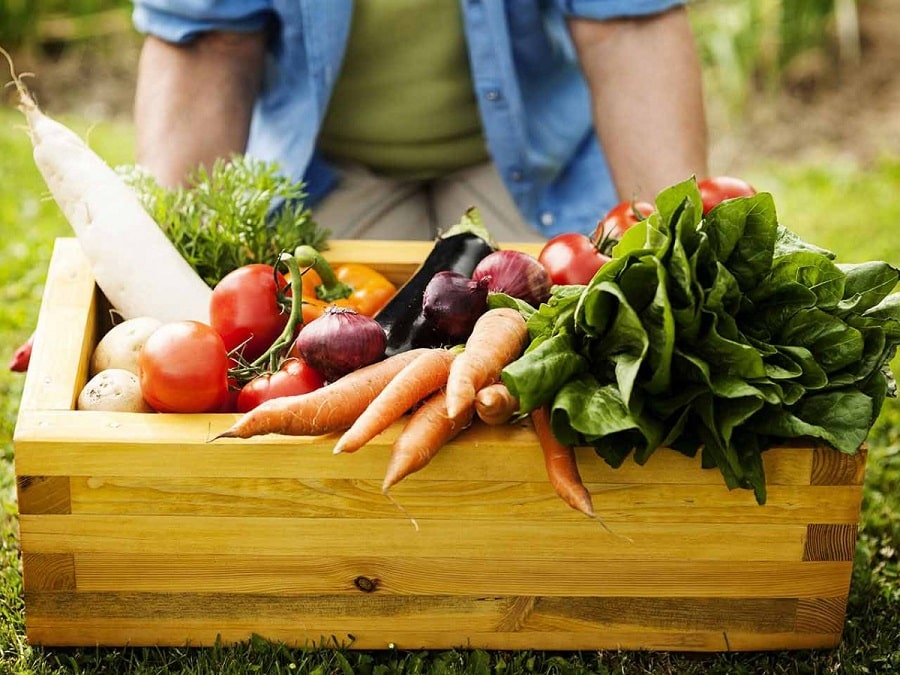 We all want to get healthy and fit for the summer, and one of the best ways to do this is to eat a healthier diet including lots of fresh fruit and vegetables. In order to motivate a better lifestyle and diet for yourself this year, a great idea would be to grow your own produce in the garden and use them in yummy, nutritious recipes.
Today we are going to take a look at the easiest produce to grow this year if you are looking for  summer garden project to try.
Salad Leaves
To start off this list, we will talk about the easiest type of vegetable to grow of all: salad leaves. Things including various varieties of lettuce and cabbage are incredibly easy to grow and you can grow these pretty much any time of the year. Once you have sown some salad leaf seeds, you could harvest them for meals within just a month! Quick to grow and incredibly low maintenance, these are the ideal starter vegetables anyone who wants to get healthy this summer.
Radishes
Radishes are small, spicy nuggets of flavour which can add life to any salad or soup dish and are a popular addition to many dishes due to their vibrant colour and rich flavour. Radishes are easy to grow from seed and can either be grown in trays or directly into the ground from June onwards.
Potatoes
If there is a vegetable which almost everyone loves and appreciates, Potatoes are the ones. We all love potatoes in one form or another, whether it be roasted, baked, mashed or chipped; and you can grow your own fresh potatoes easily by using potatoes from the grocery store. Once you have bought a bag of potatoes, store them in a dark and dry place and once you see sprouts forming, you can plant the potato in your garden or in a specialised potato bag. When planting potatoes, you should only cover the potato with a small amount of soil at the bottom of a pot or bag, and once the shoots start to appear, cover them with another layer. Keep doing this until you fill your pot or bag, and then leave and water often. After 10-20 weeks you will be able to harvest potatoes from the soil!
Peas
Peas are probably one of the easiest vegetables of all to grow and harvest, and they can be used in many different dishes for a fresh taste and nugget of nutrition. To grow peas, simply sow seeds in a pot and place close to a wall where the plant can lean and climb. After a few weeks you'll have a healthy plant with pea pods ready to go!
Spring Onions
No one likes food waste, and by planting your old spring onion scraps you will be able to grow your own crop within no time! Once you have bought some spring onions, make sure to chop them up but keep the bottom of the onion which has roots growing out of it. Plant this in soil, wait a few weeks and you'll have a whole new spring onion!
Microgreens
For those of you who don't have a garden or not much space, taking a leaf out of the Microgreens Farmer's book is a great idea. Microgreens are full of nutrients and make a great addition to salads and dishes. Find a south window, sow some cress, broccoli or sprout seeds, and leave them to grow for 2-3 weeks. Harvest and eat for a healthy treat!