According to research, owning a business from home is the majority of people's dreams. Being able to work for yourself, answer to yourself, and set your working hours is the flexibility that so many people crave. Although having ambitions is something that is important, it is also important to remember that it does take a lot of discipline to be able to start and maintain a business from home.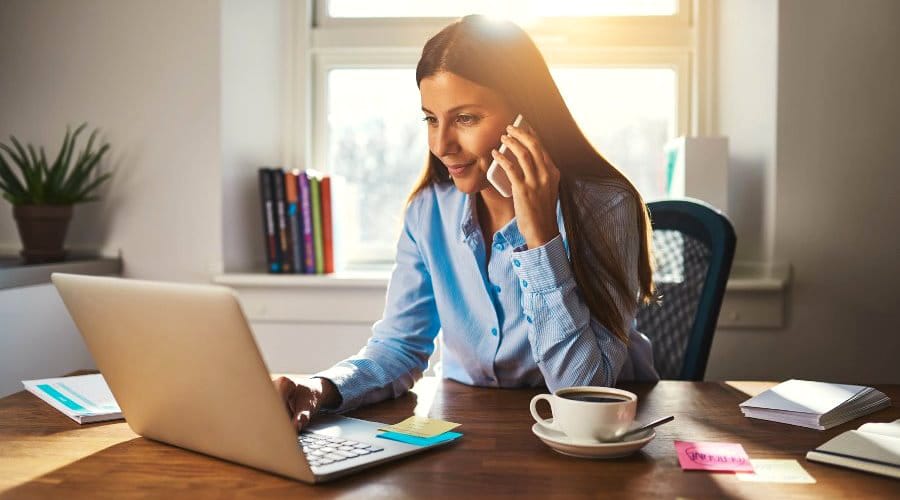 When you work for yourself and work from home, you need to have a lot of skills like management, time management, and leadership skills, as well as a lot of discipline. To be able to succeed as a home-based business, it is important to learn from other home-based businesses, and what they did when they were starting out. So with that in mind, here are some tips for success, to help you to get a business started from home that is prepared to do well.
Set up Your Working Space
A lot of people can incorrectly assume that when you run a small business from your home, that it is quite casual and not as demanding as a job in a regular office. This is certainly not the case, especially if you take a lot on yourself, rather than outsourcing help. You are the only one that things will fall to, and it can take a lot of time to organize and sort your business out so that things run smoothly. You can make the most of some virtual services if you need to, such as a virtual assistant or virtual mailbox. But as so much falls to you, it is important to make sure that you have space in your home where you can just work on your business and keep all things relating to it, in one place.
Have a Proper Business Plan
For any business, the ideas and plans need to be well thought out in order for them to be a success. You do need to have a proper business plan, so that you can go into it full-throttle. The business plan will help to act as a guideline for your success. It will help you to clearly understand what you are aiming to do, the goals that you have, and help to better prioritize the tasks of the day. On the other hand, having a good plan will help to spell out what you need to do so that you can achieve specific targets. This will make it easy for you to be able to each day by giving the business a fighting chance to survive. You need to invest time, effort, dedication, and sacrifice into this. It shouldn't be something that is simple.
Create Business Networks
When all that you do is from home, it can be hard to collaborate or reach out to others if it is just you. This leaves a lot of home-based business owners behind a little, when it comes to current business trends. As such, it is a good idea to think about what you can do to join up with and meet up with some others in business local to you, as well as joining any local business organizations. As a home-based entrepreneur, it is a must to stay connected and to stay up to date with trends in your industry, as well as tips of the trade.
Have a Strict Working Schedule
When you are working from home, you need to be strict with yourself when you do and don't do work. As you never leave your work, the lines can get a little bit blurred between work and home life. That is why you should decide what you will do and when you will do it. It can be flexible, as your needs change and some things will need more time than others. But one of the main reasons why so many people don't have a successful business from home is that they allow other things at home to distract them. So set yourself some working hours and be strict with yourself. Give yourself some time off too, so that you are rested and calm, and better able to deal with what comes your way.
Outsource Certain Responsibilities
When you're starting up a business, you're essentially a one-man/one-woman band, and there's definitely plenty to be doing. With that being said, it's definitely worth looking at outsourcing certain responsibilities so that you can focus on the main parts of the company's every day running. Marketing can be a good thing to outsource, and nowadays, digital marketing is the best way of advertising your business. It's worth using the experts to help sell your products or services and to get your company noticed across the globe. You can click here to learn more about outsourcing your marketing needs.
Get the Right Licenses and Registration
Just as you would if you were a business in an office, you need to have the right kind of licencing, registrations, and be set up to do what you do from home. You will need to adhere to all the regulations that are set by your government authorities, such as registering as a business or as self-employed for tax purposes.