Living with less than ideal skin can be a burden for many people. Our face is the first thing people see when they look at us. It's what makes the first impression and when you're battling with uneven skin texture it can get in the way of confidence.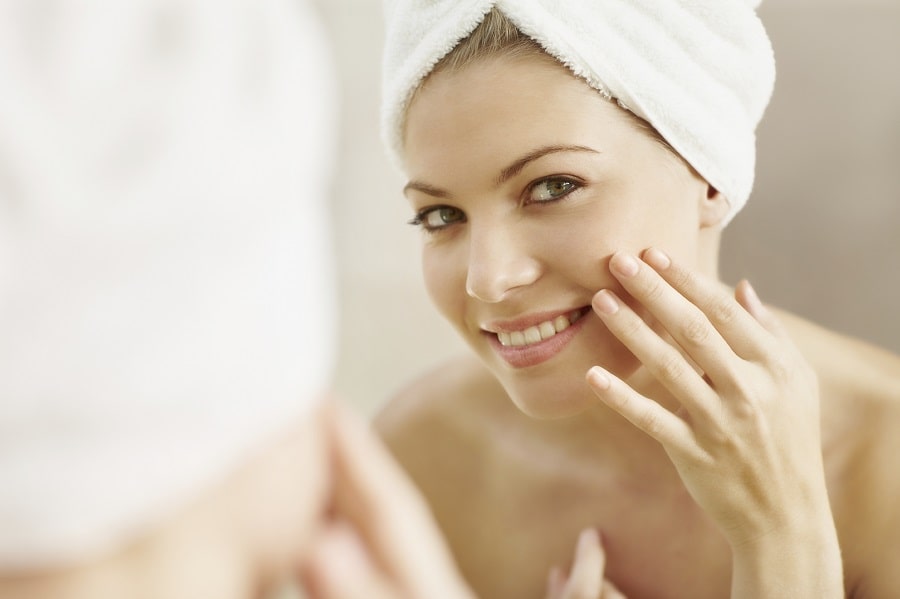 If you're struggling with uneven skin texture on the face, then know you don't have to fight the battle any longer. There are healthy ways to correct uneven skin texture from acne or other factors. Once you build a skincare routine and start taking better care of your skin, you'll gradually see the results.
Remember that real results take time so remain persistent and patient and continue reading below. Here's everything you need to know about treatment for uneven skin texture!
Exfoliation Is Key
How often do you exfoliate your skin? Did you know you should be exfoliating all of your skin and not just the skin on your face? That's right!
When it comes to your face, however, you need to pay a bit more attention to how well you care for it since the skin there can be more sensitive. Exfoliating will remove any dead skin cells on your skin's surface. Why is this important?
If you fail to remove the dead skin cells, then they can quickly build up causing a variety of skin issues, such as clogged pores and acne. Exfoliate well to remove the dead skin and get a good deep clean. There are several products you can purchase to help exfoliate your skin.
Salicylic and mandelic acid can also help improve acne conditions, even skin tone, and reduce inflammation. You can find exfoliation products with these ingredients in them. Learn more about salicylic and mandelic acid and all the benefits they provide to your skin before deciding.
Try to exfoliate about twice a week and refrain from overdoing it. Everyone's skin is different so you'll need to find a good routine that works best for you.
Moisturizer Is Necessary
The skincare routine you create will need to be specific to your skin type. Remember, everyone's skin is different so what works best for you might not work as well for someone else. If you have dry skin, then you'll want to apply a moisturizer on a regular basis.
If you don't suffer from dry skin, then you might want to consider using a moisturizer each time after you exfoliate. This will prevent your skin from becoming dried out. There are a few kinds of moisturizers with many different ingredients.
What's going to work the best for you will be the product containing ingredients targeted for your skin type. For this reason, do be sure to understand your own skin and research which moisturizers will be best. For example, moisturizers containing emollients and occlusive are ideal for dry skin.
Sunscreen Is Crucial
When you plan a beach or pool day, you always remember to bring your sunscreen with you. Do you remember to bring it with you during regular outings, though? Even if you're not planning on basking in the sun on a lounge chair all day, you still need to apply sunscreen each time you step outside.
Excessive skin exposure can cause uneven skin and pores. Although it may take several years until you see a side effect, stop it now by wearing an SPF of 30 or more.
You might also be able to find different makeup products that double as sunscreen by providing SPF.
Chemical Peels May Help
As you age, your body will have a more difficult time shedding dead skin cells. As mentioned before, those dead skin cells can cause a variety of skin issues so it's best to keep your face clear of them. Another way to remove dead skin cells from the face is a chemical peel.
Chemical peels will help you shed the top layer of your skin. You can find many DIY chemical peel masks to try at home, but you should keep in mind that your specific skin type will require a certain type of peel. For this reason, it's always best to contact your dermatologist and have a professional chemical peel done at the office when possible.
Having a professional do the peel for you will reduce the risk of burns as well.
Oil Treatments Are Beneficial
Do you suffer from rough nose skin? Is the majority of your face smooth but have trouble with one specific area? If this is the case, then you should use oil treatments on the area you want to target.
Shop around and find a good facial oil that works well for you. Test it out on a small area first to see how your skin reacts to it. Over time, you should see an improvement.
Fingers on the Face Are Never Good
You might not notice it, but unless you make an effort not to, you most likely touch your face constantly throughout the day. Oily fingers on your face can also cause an uneven skin texture. Dirt and bacteria on your fingers will transfer to your face causing breakouts.
Do your best to stop yourself before you touch your face. You may not notice how often you touch your face until you start to pay attention.
It's Time to Correct Your Uneven Skin Texture
Are you tired of staring at uneven skin texture in the mirror? It's time to say goodbye to your less-than-ideal skin and say hello to smooth even skin! Use all the helpful tips and information listed above to get started.
Remember, everyone's skin is different so take your time trying a few methods and reworking your skincare routine until you've found something that works well for you. For other beauty and fashion, health and fitness, and plenty of other topics, be sure to visit on a daily basis.