The world is starting to try and get back to normal in a number of ways, especially with vaccination programs being rolled out. Now that many places are allowing larger gatherings of people, in-person business events are becoming more of a reality. However, that doesn't mean that events can simply go back to what they were before.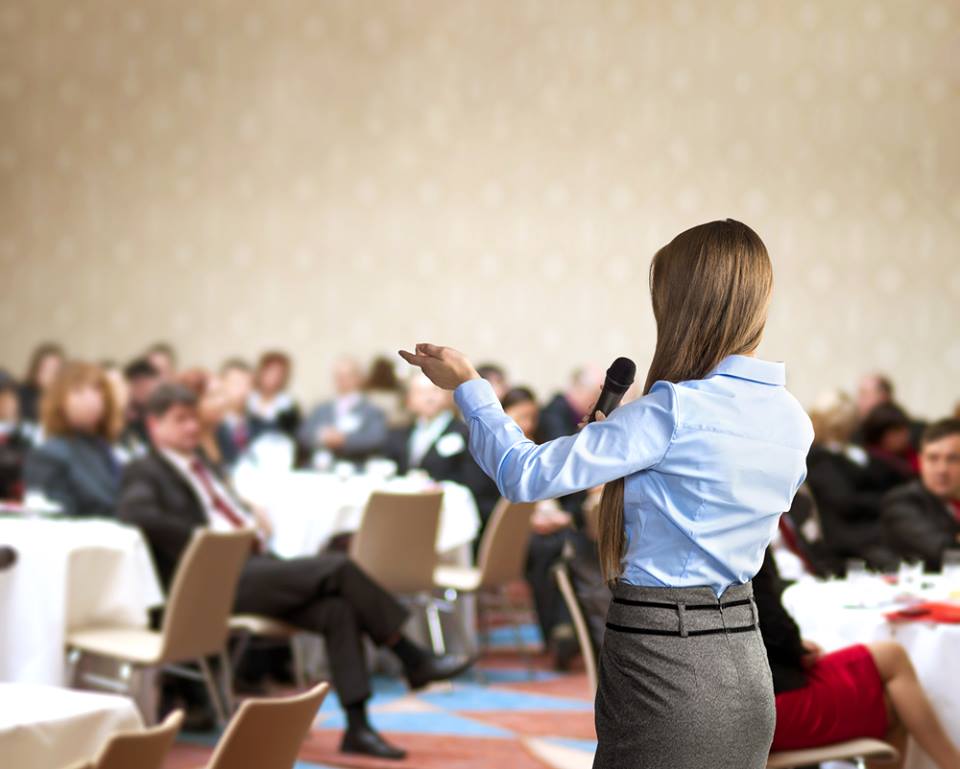 More precautions need to be taken, and that's on top of the usual health and safety concerns that you would have to consider. If you're getting ready to organize some business events during the next year or so, there are multiple things that you can do to ensure they are COVID-safe and safe in general.
Keep Up to Date With Safety Guidelines
Before planning a business event, remember that the laws and guidelines regarding safety and COVID-19 can change at any moment. As we are working toward getting back to normal, as much as is possible, the guidelines are changing to sometimes relax the rules and occasionally to tighten them up too. At different points during your event planning, keep checking to see if there have been any changes. It's a good idea to prepare to be flexible, just in case you need to change your plans halfway through. What will you do if you need to cut the number of attendees at the last minute?
Limit Numbers for Physical Events
You are likely to have to limit the number of attendees at any event that you organize. The first thing that you should do is check any local restrictions so that you can make sure that the event you organize is legal. It's also useful to check specific venues if you're looking for one to hire. They might have their own restrictions on capacity or the number of guests that can attend a single event. Keeping the numbers down allows for social distancing and keeps your event safer.
Consider Outdoor Events
While you're thinking about venues, it's a good idea to think about the possibility of outdoor events. Of course, this isn't going to be possible for every type of business event. Holding a conference outdoors would be pretty tricky, and there are plenty of circumstances where an outdoor event wouldn't allow for the facilities that you need. However, holding your event outdoors makes it safer when it comes to COVID-19, although there could be some additional health and safety concerns to consider. Some events could be held outdoors, especially if they are more casual events during the summer months.
Use Hybrid Events to Increase Your Audience
With audience or attendee numbers limited, you might be thinking about whether it's worth holding a physical event at all. If you want to get more from your event, you could consider hybrid events, which combine both in-person audiences and virtual audiences. In addition to having an online audience, you can also have speakers or guests who use video conferencing to participate. This allows you to enjoy an in-person event with limited numbers but make it possible for more people to take part. There are plenty of ways to make the event just as engaging for those who are participating online.
Be Clear About Protocols
Before hosting an event, you need to have clear protocols for maintaining hygiene, health, and safety. As well as putting these protocols in place, you should be clear to everyone about the rules, from those attending the event to anyone working at it. Start by creating a document that outlines the protocols that you are putting in place so that you can share it with anyone involved in organizing and running the event. When inviting guests to your event, provide them with clear information at different stages, including with invitations, on your event webpage, and in welcome packs. Let them know what you are doing to keep the event safe, but also what they are expected to do.
Create a Clear System for Keeping Track of People
Keeping track of the number of attendees and even where they are during your event can help to keep it safe. You can have people check in as they arrive and, if it's a conference or event with multiple parts, as they move around to different sections or parts of the event too. Consider looking into iPad rental so that you can give your event staff a mobile way to track attendees. Mobile devices can be used to stay in touch with each other too and report any problems, which can be very useful for keeping the event running smoothly.
Configure Event Spaces Smartly
When you're dealing with limited numbers of people, using your venue in the best way possible is important. You can only get so many people into each space, so you need to be smart about how to configure event spaces to keep them safe while still running your event. Whether you're having to use a huge room for a small group of people or you need to split it into different zones to make it safer, there are tactics that you can use. Room diagramming and interactive floor plans can be useful tools for helping to configure event spaces.
Manage Food and Beverage Safely
One of the tricky things to manage during this time is the provision of food and drink at events. It's difficult to ensure safety, but food and beverage services don't need to be ruled out. It might be necessary to avoid any kind of self-service and instead provide seated dining, especially if there are extra hygiene protocols put in place. Another idea could be pre-packed meals that attendees can pick up or that are included in their welcome packs, or they might have meals waiting for them at their seats. These things can help to minimize contact between people.
Help to Make Travel Safer
People often have to travel to business events, and you could take steps to help them make it safer. Firstly, you can spend some time choosing the right location for your event. Think about where the best location would be to help minimize travel for as many people as possible. You might encourage people to drive if they can, which would mean that you need to ensure there is plenty of parking available for them when they arrive. It's also important to consider whether some people might not want to risk traveling. Offering the opportunity to participate in your event online can provide another option.
Ensure Good Ventilation
Holding an event outdoors can help to make it safer, but that might not always be possible. Instead, make sure that you check that any indoor events are held in locations that have good ventilation. When a venue is well-ventilated it makes it safer not just during the COVID-19 pandemic but at other times too. Good ventilation helps to prevent illnesses from being spread around and will protect your event attendees, as well as any staff working there. Speak to the venue about how the venue is ventilated and how they will ensure proper ventilation throughout the event.
Provide Supplies for Hygiene and Safety
Expecting everyone at your event to take precautions to help run a safe and hygienic event is important. Even when we might reach a point where many or most people are vaccinated and the wearing of masks might not be required, it will still be useful to continue washing hands and social distancing. Be sure to set up hand-washing stations and offer supplies. You might give everyone some hand sanitizer in their welcome packs. If wearing masks is still required or you think that it's still wise, you could also offer masks. In fact, offering supplies can double as an opportunity to give out branded items and create a personal touch.
Sign-Post Your Venue
Clear signage is an important part of keeping your event safe too. You can use signs to let people know where to go, what direction to move in, where to find hand-washing stations and bathrooms, and more. Signs can also remind people to distance themselves, wash their hands, and do other things to help keep the event safe. You can also use other methods of communication, such as audio announcements (make them accessible by checking if the venue has a teleloop system for hearing aids) or even phone notifications or texts.
Don't Forget About Other Safety Issues
Taking safety precautions for COVID-19 is important, but it's also essential not to forget about other health and safety issues. Remember that you still need to consider other risks, from food hygiene to trips and falls, fire, accessibility, and more. These things should all be part of your event plan anyway, but you might have to make some adjustments in order to make sure they still work with your COVID protocols. For example, you might need to make some changes for COVID while still ensuring your venue is accessible and safe for disabled people.
There are lots of precautions that you might need to take to ensure safe business events, but taking the right steps will allow you to continue planning events.