For years the human race has prided itself on creating the most innovative and trustworthy vehicles. Almost every adult in the USA can acquire a driving license and own a car, and that fact isn't going to change any time soon. However, the type of car that we drive needs to.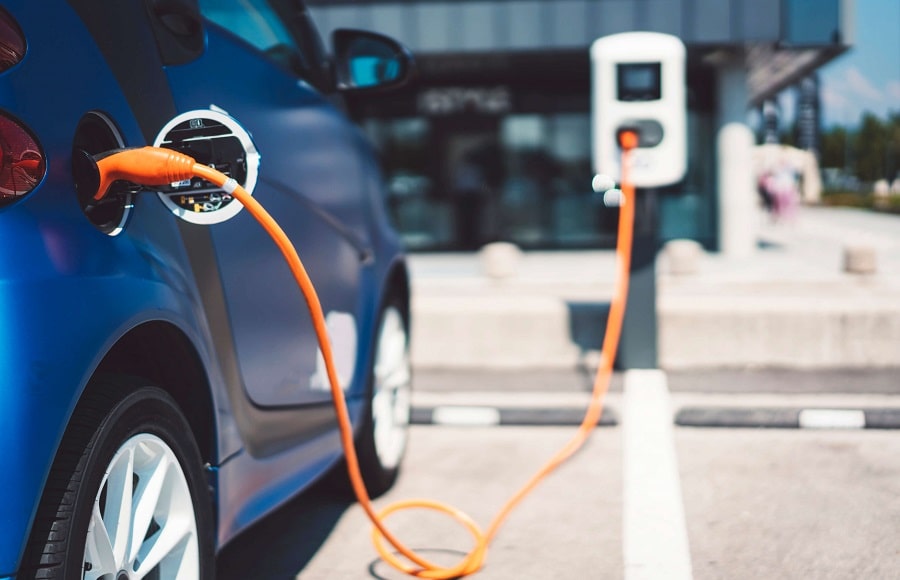 The day of the gas-guzzling engine is almost over. Fossil fuels like petrol and diesel are harmful to our environment, which has led the smartest auto engineers in the world to come up with an alternative solution. That solution arrived in the form of the electric vehicle, and it is now more crucial than ever to start making this switch.
Unfortunately, a lot of people are put off by the idea of a fully electric vehicle because it can be difficult to learn about an entirely new type of car. This article seeks to teach you about the basics, and act as your essential guide to the electric vehicle. Read on to learn everything you need to prepare for the future of automotive technology.
How It Works
Previous vehicles worked by igniting the fuel in your engine to propel a piston and turn the wheels. You need a battery to power all of the additional functions, such as the headlights and radio, but the main focus of most modern cars has been the petrol engine. These engines were simple to understand but required a lot of maintenance. However, a fully electric vehicle is powered entirely by a battery and nothing else.
Instead of using a piston to turn the wheels, the battery converts energy into power that can run the electric motor. This motor is then used to turn the wheels. There is no delay in this process either, which means that the acceleration in these types of vehicles is almost instantaneous. This quick acceleration means that they feel lighter and easier to control. The electric vehicle is also silent, cutting down on noise pollution as well as the regular kind. But where does this battery get its power?
How to Power Your Electric Car
Gas stations became a regular part of everyday life. It was easy to stop, fill up the tank and go. This fuel varies in price from station to station, and long queues can deter you from stopping. However, electric cars work a little differently. Instead of re-filling your fuel tank on the fly, you will need to recharge the battery.
The battery in an electric car takes power directly from the electric grid. You can opt to purchase a home charger, which can give you between ten and thirty miles for every hour it is charged. Alternatively, you can recharge on the go with the use of a supercharger. There are plenty of supercharger points across the US, and you can use this supercharger map to find one near you. As you can see, charging the battery for your electric car is just as easy as filling up a fuel tank, and it works out cheaper in the long run.
You may need to exercise a little forethought, but this is much better than paying too much for gas on the fly.
Maintenance
As with any vehicle, you will need to keep up to date on the maintenance of your electric car to make sure that it runs correctly for years to come. There are the normal checks that you can make, it is a regular car, after all. You should always check your tire pressure, wiper blades, and brake fluid every ten thousand miles or so, but there are additional things to look out for with an electric car.
Firstly, you should always check the underbody for road salt. This debris is easily picked up on everyday journeys but it will damage the vehicle if it eventually finds its way into your engine. You should try to clear this stuff away with regular water spray every six months.
Secondly, you should always make sure that you charge the car to 100% before you take it out again. It can be tempting to disconnect the charger sooner and take it for a drive; however, the constant connecting and disconnecting of the charger can damage the battery or reduce the lifespan of your car. Think of your electric vehicle like your smartphone and you are along the right track.
Lastly, make sure to take the car in for regular service. Most electric vehicle owners choose to service their cars twice a year and this is a good pattern to keep. These checks are done to keep an eye on the battery capacity. An electric car battery should last between eight and ten years, and failing to replace it at the right time could cause more damage than it is worth. By staying up to date with your battery checks, you can ensure that your electric car runs for a long time.
Benefits of the Electric Vehicle
The benefits of driving an electric vehicle are too numerous to count, so let's just focus on the main ones for now.
The benefit that is most relevant to you is the fact that it is cheaper to run an electric car than a petrol one. The maths to prove this is quite substantial too. It is estimated that 10c per kilowatt of power is about the same as $1 per gallon of gas. But gas prices aren't the only financial factor to consider when running a vehicle.
The article briefly touched upon this benefit already, but electric vehicles are also cheaper to maintain. There are fewer fluids to purchase to keep it on the roads, and you need to have it checked a lot less. Put simply, there isn't much that can go wrong when driving an electric car.
However, the most obvious benefit of driving an electric vehicle is that it is eco-friendly. One of the main causes of global warming is the fumes emitted by gas-powered engines. Unfortunately, the modern world has come to rely on cars so much that we can't just stop driving. Electric vehicles provide the perfect replacement. You can still get to where you need to go without polluting the environment. What's more, we have invested in so many different renewable energy resources that it is even more energy efficient to charge up your battery.
The Disadvantages of Electric Vehicles
The one disadvantage of the electric car is that they are not very easy to get hold of at this present time. This rarity has caused the price of electric vehicles to exceed that of regular cars. However, the need for this type of change is more pressing than ever, and you should now be aware of all the benefits of driving an electric car. As more people make the switch to this type of resource, the price is going to shrink and these cars will become more readily available. Therefore, you can be sure to find a lot of people driving electric cars in the future.
Conclusion
It isn't hard to see why so many people are raving about the electric car. It is the necessary change that we as a society need to make, and you should now be well-informed about these types of vehicles.