When you are switching over to a more healthy lifestyle and diet in general, one of the things which people will always say is to eat as much protein as you can. Protein is essential for the body and it is something which we need when we start exercising because it helps to recover muscles and joints.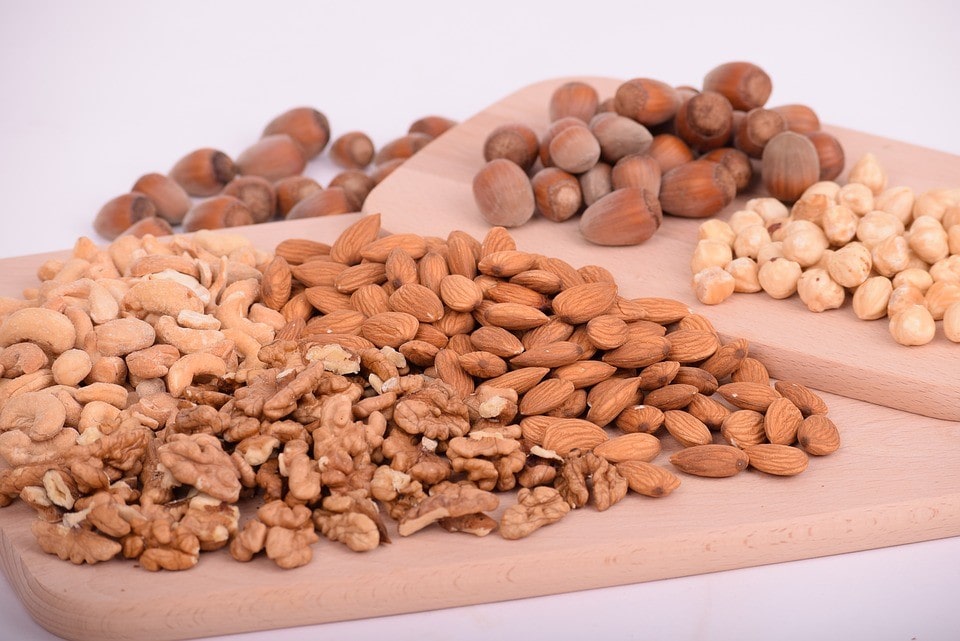 Getting enough protein in your main meals can be pretty simple with a meat like chicken or beef, however for extra protein throughout the day we can think about snacks which pack a protein punch, and here are just some of the ideas we can use.
Protein Bars
The easiest way to get a lot of protein into your diet on the go is to eat protein bars which will usually be made up of fruits and nuts and oats to pack a punch and give you some energy for the day ahead. You can buy protein bars from many different health stores, and you can also think about making your own at home and adding in a scoop of protein powder to really make it a protein snack.
Veggies and Yogurt Dip
Sometimes you want something which is a little bit fresher than a protein bar and there are lots of different snacks which will fill you up a little more and make you feel as if you have had a healthy meal. For example a simple yogurt and mint dip with veggies is a perfect daytime snack and you will get protein from the yogurt and from the veggies. You can use broccoli, carrot, sugar snap peas or any other veggie you like and make a mint dip by chopping up a small bunch of mint and mixing it into natural yogurt. It's simple, healthy and will fill you up for the day.
Nuts and Seeds
For a snack which will store well at work and which you can pick at throughout the day, you can create your own trail mix by taking an assortment of nuts and seeds and baking them with a small amount of honey and spices. For example you can make a mix with peanuts, cashews, walnuts, almonds and pumpkin seeds and cover these with a bit of honey and some chilli powder, garlic powder and smoke paprika for a sticky barbecue trail mix. You can make a big batch and keep this for up to a month as you take a small portion to work each day.
Turkey Lettuce Wrap
If you have a little bit more time in the morning to make a snack for yourself for the day, a good idea would be a pack a tupperware box with 2-3 lettuce leaves, some cooked turkey mince and a small pot of sweet chilli sauce. This can be the ideal mid-morning snack to tie you over until lunch and it is full of lean protein to keep it healthy.
Jerky
One of the food which you might not have thought about before now to snack in is Jerky. Jerky is a wonderful source of protein and it is something which you can carry around with you anywhere. You can get jerky in a range of flavours and for a range of meats so this means you can have the option to choose whichever is more to your personal taste. Have a think about the different flavours and keep one in your handbag every day in case you suddenly need a burst of energy.
Tuna
Of course, we aren't suggesting that you eat tuna on its own, although if that is your thing then sure! Tuna is a lean source of protein which also contains many health oils and omegas which are great for the body and brain. A simple tuna and cucumber wrap or sandwich can be the ideal snack and will keep you feeling healthy and full of energy all day.
Eggs
We know that eggs aren't everyone's favourite food, but if you are one of the people who enjoys eggs, you can spend time one evening boiling up some eggs to take to work and with you out and about the next day. Eggs are easy to eat on their own and they are a convenient source of protein and a great energy source to stop you snacking on other things. You can even make little egg muffin cups by beating a few eggs and pouring them into muffin trays, before sprinkling with cheese. Ham, peppers, broccoli or whatever your favourite veggies are.