Holding down a steady job with chronic pain can be a challenge. However, many people make it worse for themselves by suffering in silence or taking up habits that exacerbate the pain. Below are just several ways to keep working when you suffer from chronic pain.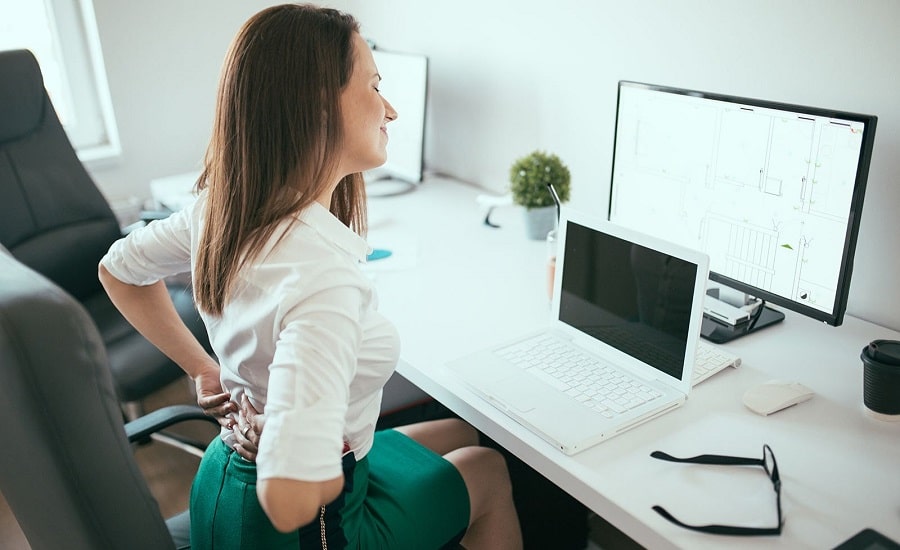 Talk to Your Boss
It's important that your boss knows about your chronic pain. This is especially the case if your pain is negatively affecting your work – you don't want your boss to think that you're simply being lazy. Once your boss knows about your condition, it's likely that they'll be more open to making adjustments such as allowing you to take more breaks or work from home. Your form of chronic pain could possibly count as a disability, in which case you may even be legally entitled to certain accommodations. Try to work with your boss to find the best solutions rather than leaving them to decide what is best for you.
Talk to Your Colleagues
You don't want your colleagues to think that you're getting special treatment for no reason. For this reason, it's important to talk to them about your condition and help them understand too. Try to have some humour about your condition so that it's something that people can easily talk to you about. At the same time, don't allow yourself to be bullied over your condition by colleagues that continue to see it as an excuse.
Explore Different Forms of Pain Relief
The stress and physical exertion of work – even with certain accommodations in place – could lead to flare-ups, so it's important to explore different forms of pain relief. On top of over-the-counter painkillers, you could consider looking into herbal forms of pain relief such as turmeric and devil's claw. You may even be able to consider medicinal cannabis as found at sites such as LittleRockHOC.com – however you may want to consider taking this after work rather than before or during. It could also be worth practicing meditation, taking hot baths at the end of day and trying out different forms of pain relief therapy (i.e. massages and acupuncture) to see what works.
Keep up a Healthy Lifestyle
Many forms of chronic pain can often be worsened by taking up unhealthy habits. For instance, smoking can make inflammation a lot worse, while heavy drinking can dehydrate the body and also cause pain flare-ups. Meanwhile, a lack of exercise could cause chronic pain to get worse by causing muscles and joints to seize up, while a lack of sleep could put extra stress on the body and prevent healing. Consider any elements of your lifestyle that could be altered to help relieve pain so that it's not so debilitating. You can take up low impact exercises such as swimming, walking and cycling in order to stay active without aggravating pain, while a nutrient-packed diet may help to reduce inflammation.