It seems that it is the time of year where we start to focus on our vacation options for the summer. Are you considering a staycation or jetting off somewhere hot? The options are endless, but one of the main things many women can agree on is what to pack in that suitcase. With that in mind, here are some of the things to think about to get you excited for the summer holiday.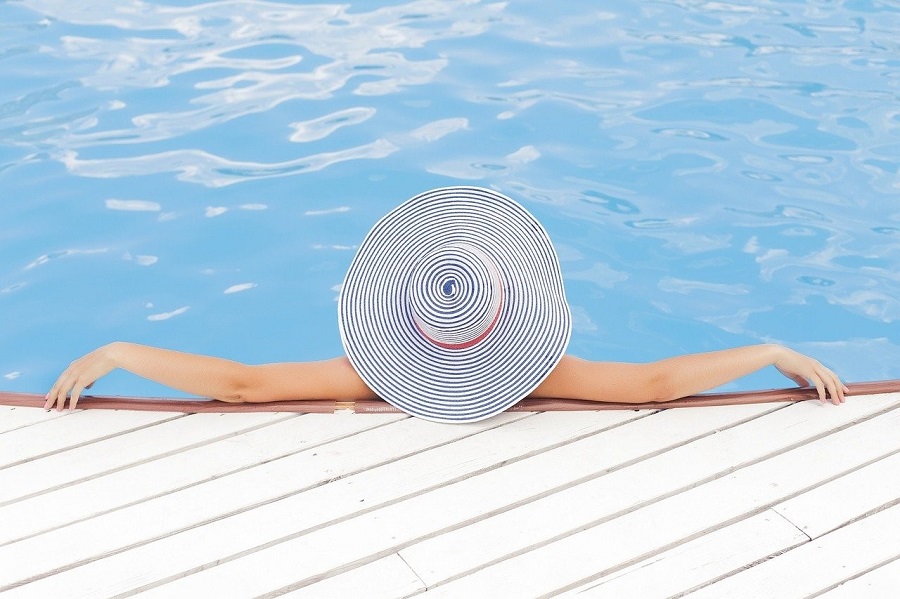 Bikini or Swimsuit?
Whether you choose to wear a bikini, a swimsuit or tankini, it's important to decide which swimwear options you want to take away with you. It's important to consider a few different things when it comes to choosing swimwear. There is the practicality side of things, the colour choices and even the fit. You don't necessarily need one for each day of your holiday, but it would be wise to take a few different options so you can rotate them throughout your vacation. There are so many lovely options on the high street, it may be hard to pick, but stick with colour choices that suit your skin tone.
Don't Forget the Dress Options
A summer dress is a staple on holiday. They can be worn casually throughout the day, either for a trip out to lunch or to the beach. They can also be the perfect outfit option for an evening. For an evening look, you may want to consider a maxi dress option. Something flattering in a lovely colour, but still fairly loose fitting to keep you cool on those summer evenings. For the day you may want to look at the more comfortable options. You may want to look out for something that will fit easily over any swimwear, and that can easily be packed away in a bag to avoid any creases.
A Sun Hat and Bag Option
It's important to protect your head and face in the sun, especially at the hottest points of the day. So it can be an ideal accessory to pack a sun hat for your holiday. There are a lot of options for you to think about, but a standard straw like hat will always work with any outfit and can be a great addition for you throughout the day. You might also want to think about practical things such as carrying everything that you need while you are out and about, this is when tote bags can be bought in various sizes and can work really well to help you when it comes to managing a beach towel and sunscreen during the day.
Sunglasses Make the Perfect Accessory
If you are thinking about protecting yourself through the day, then you can't go wrong with a decent pair of sunglasses. While they also look amazingly stylish teamed with any outfit, they are vital protection for your eyes during the brightest points of the day.
What About the Footwear?
Finally, when it comes to footwear, it's important to ensure that you stick with comfort and practicality over style. However, many high street retailers have chosen to make sure that sandal options and flat shoes are still looking great. The last thing you want is to acquire sore feet because you have chosen impractical shoes for a hot climate.
Let's hope this has provided you with some holiday wardrobe inspiration.