It can often be tremendously insensitive to give hollow platitudes when people are trying to improve their lives or at least trying to minimize the difficulty of a tough situation. For instance, the last thing anyone wants to hear after a diagnosis is 'everything happens for a reason'.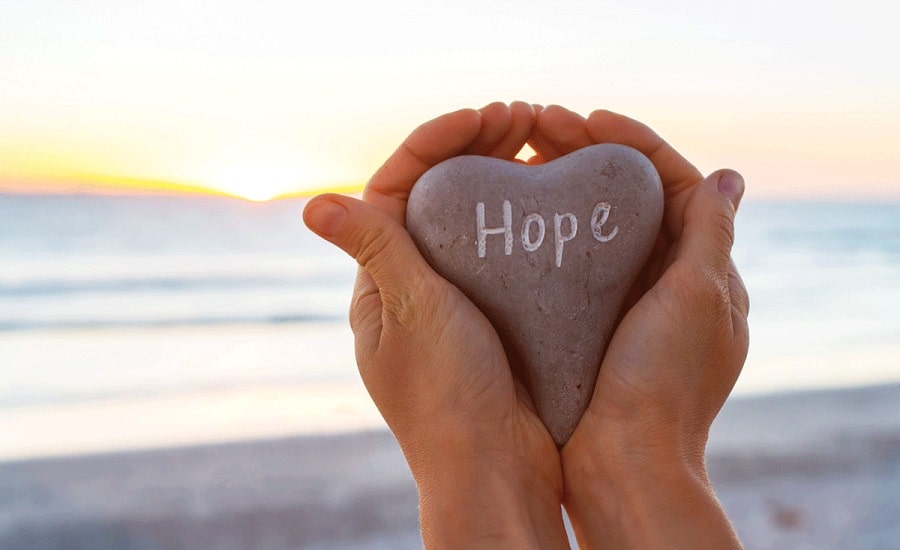 We can often see these too-saccharine quotes posted on apps like Instagram, where nice aesthetics come primary, and actual substantial meaning behind insights is low in the priority list.
Allow us to approach a consideration that may sound like a platitude to begin with but actually has many practical and personal effects. We would like you to consider the value of hope as an essential part of personal health, and in being able to live a healthy lifestyle. In fact, more than a supplement, we would consider it fundamental to everything you do – no matter how fit or healthy you are or aren't, no matter your experience or approach to the future, this rings true and can be a tremendously helpful consideration.
Let's consider this together, and elucidate this topic as best as we can:
Hope Encourages You to Try
Hope encourages you to try and improve for the future. So, you may be obese. So what? You can lose that weight, and you can feel amazing doing it. It will be the most life-affirming thing you may have done for yourself in the last ten years. But in order to try, you need to have hope that you can improve. This hope can be the hope that takes you to a first gym session, and in setting that primary goal. Someday, it may be the hope that if you can do it, so can someone close to you. That willingness to try is the promise of a better tomorrow – and that promise is very real.
Hope Tells You You're Worth It
Hope tells you that you're worth taking care of. This is a big thing to consider, because not everyone believes this, sadly enough. They may say they do, but actions speak louder than words, and many people cling to bad habits that help them feel comfortable or reaffirm that they're simply not worth taking care of. Of course, the causes are much more complex than this, but it's true that hope can cut through them like a knife. What if you supposed that you were worth taking care of and that your health did matter? Would you live differently? Some people really need to hear that message, especially voiced out of hope despite their own internal critic.
Hope Leads to Action
At its best, hope leads to action. It may be the conduit to help you start treating hearing loss with confidence, or it may encourage you to join that community fun run this year as a way of contributing to a charity you care about. Using excellent examples of people who have used hope to sustain their lives can inspire you – and there's hope in that too.
With this advice, we hope you can see how hope is an essential part of health – and why you deserve it.