If your business is not doing anything to support employees and customers who are suffering from hearing loss, you can find yourself losing money.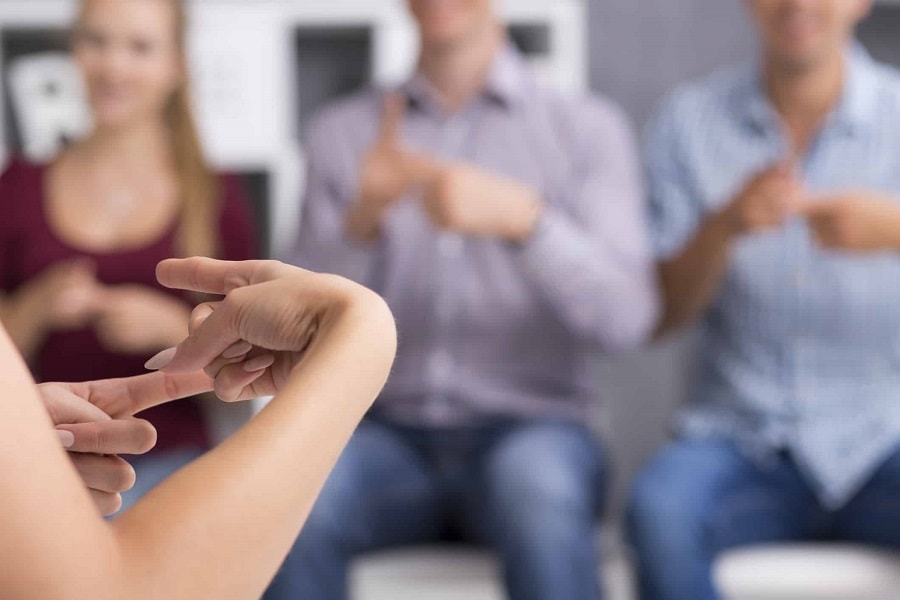 Being deaf and hearing loss aware can encourage people to choose your business over those who are not, and having the right resources and support in place for your staff and clients who have hearing loss can help you to recruit, and more importantly, retain valuable employees.
With one in eight people in the US suffering from hearing loss to some degree, it is something incredibly important to take into consideration, and here, we look at some of the things that you can do to support those people.
Provide Deaf Awareness Training
Many people do not understand or have experience in hearing loss, so providing training for your workforce can make everyone feel a little more comfortable, understand the barriers that people with hearing issues may face, and be able to find strategies to help their deaf colleagues or customers.
There are training courses available, and you can encourage everyone to do their research and learn more about communicating, hearing aids, and generally how to make your business and service more accessible.
Carry out Workplace Assessments
Once you know and understand more about hearing loss, it is time to take a look at your workplace with a new set of eyes and determine whether it is truly accessible to those suffering from hearing loss.
Speak to any members of staff who may be affected by this issue to gather their thoughts and feelings and what barriers they feel that they face in the workplace. Ask for their input and work together to find solutions, so it can be a great place for everyone to work.
Support With Communication
Depending on the industry that you are in, you may need to enlist the services of someone who can facilitate communication. This may be in the form of a lip speaker, notetakers, a language interpreter, someone who knows sign language, deafblind interpreters, or communicative technology such as a digital notetaker or speech to text reporter.
It is also a good idea to train as many people as possible in sign language – this will allow them to communicate with their coworkers or customers much more easily.
Install Hearing Loops
A hearing loop will help make your business accessible to everyone who uses hearing aids – and ensure that you comply with the law on equality. A hearing loop enables those with hearing aids to hear conversations more clearly. When someone's hearing aids are switched to the hearing loop setting, it allows sound to go directly to them with no distracting background noise.
Counter loops are suggested for reception areas and service desks, room loops are ideal for conference or training spaces, and infrared, and FM systems are available for more extensive facilities.
By implementing some of these strategies, you are making your business more accessible and welcoming to both employees and customers who may have hearing issues and letting them know they matter, too.