People find your blog using a variety of channels, with Google search being the leader. Other routes include seeing your content on other websites, including various news portals. Social media also are a good source of traffic generation. You also shouldn't forget the good old word of mouth, which is, quite possibly, the best source of blog traffic. That's because it attracts people who have a higher chance to become loyal fans of your content.
Each source of traffic for your blog is precious and requires special handling. You can quite easily get more views and attention. To do this, you will simply need to use a few simple tricks to influence every channel that allows people find your blog. This means that understanding of these channels is essential for your long-term success in this highly competitive field.
And blogging truly is an insanely competitive industry today. There are over 6.7 million people on blogging sites and 12 million regularly blogging through social media (Blogging.org). The total number of websites goes up every minute, the same is for the total number of blogs. So, you can't afford to dismiss any of the traffic generation channels you can use.
How Do People Find Your Blog?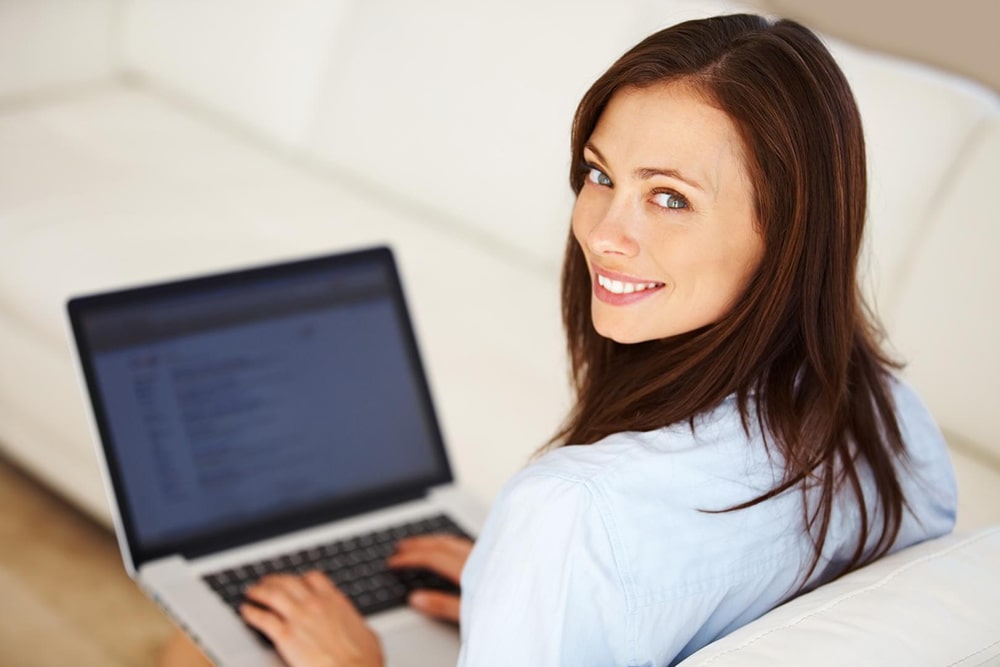 1.     Google search
Is your blog optimized for search engines? If your SEO isn't up to par, you have nearly no chance of having people find your blog online. The majority or at least a big part of your audience should come to your site by following links in Google search results. Google is the only search engine that truly matters today because over 80% of all internet users choose it.
To get your blog noticed by Google ranking bots you have to optimize it for them. You can get the basic idea of how to do this from Google itself. The most important factors in your optimization are:
Creating top-quality unique relevant content
Using relevant keywords (preferably long-tailed keywords for better targeting)
Using meta tags
Optimizing visuals and using keywords as tags for them
Increasing the loading speed of your website
Indexing pages with Google
2.     Press
News portals are a great place you can use to have people find your blog. Therefore, you have to invest in having your press releases featured on the most popular ones. Remember that 'popular' for a blogger is not the top news portal statistically, but the one most popular with your targeted audience.
Press releases aren't the only way for you to get featured in the news. You can also participate in various events that are sure to get a mention. Being active at community and charity events is a good strategy to strengthen your brand as well. Try to take the spotlight there so you get a mention from the reporters there. Making a statement like this will motivate people find your blog for sure.
You can also contact journalists working in your niche directly. Share your content with them and see if you can turn these opinion influencers into fans. Research magazines and news portals popular with your target audience and see if you can become a guest writer for them.
3.     Other blogs or websites
A good way to help people find your blog is to make sure links to it catch their eyes when they browse other sources. As you should know which websites, blogs, and social media groups your target audience loves, you know where to post those links.
Of course, you can't simply go around posting self-promotional comments. You'll need to advertise there indirectly. For example, by having other bloggers endorse your site or piece of content. You should also submit your guest posts to all relevant websites that accept them.
Another effective strategy is to mention other bloggers in your posts and ask them to share your content. This creates a win-win situation for both of you. The more popular blogger gets an additional link, and you get exposure to their loyal audience. Try to use the same tactic when citing expert opinions.
4.     Social media
If you are looking for the way of how to promote your blog today, the simple answer is through social media. These platforms have millions of users and are invaluable for bringing attention to you. To have people find your blog through these networks you need to have active accounts and post advertisements there.
Every platform has its own ad policy, so you'll need to create unique messages in a proper format. This is the kind of advertisement that deserves a monetary investment. Therefore, include it in your budget.
You also need to have very active accounts on the primary social media platforms for your niche audience. Be sure to follow your followers and join groups relevant to your niche. You will need to comment there and engage other users in a conversation. Sharing their posts will also help encourage them to share in return. And having your content shared on social media is one of the best methods of ensuring people find your blog nowadays.
5.     Comments on blogs and discussion platforms
Similar to commenting on social media platforms, you can also achieve similar results by commenting on popular blogs. Those messages have to be witty and relevant. Their main purpose is to interest people in learning more of what you have to say. This means that your comments have to be respectful, informative, and with a hint that there can be more to come.
You can also help people find your blog and attract relevant traffic through platforms like Quora and Reddit. These are popular online meeting places for people who want to discuss all kinds of topics.
6.     'Word of mouth'
If you want to attract more traffic to your blog and make sure it's quality traffic, you need to encourage 'word of mouth'. Basically, this means creating content so good, people will want to not only share it online. Although, that in itself is a great help for people to find your blog, as has been mentioned above.
What you need to do, however, is to motivate people to brag to their friends/colleagues/classmates/etc. about how amazing your blog is. Nothing draws interested traffic quite like an avid fan. The best thing about this is that the people they attract will already be predisposed to loving your blog.
Interacting with your followers is another trick that can help you make them love your blog. You'll need to reply to their comments and engage in conversations. You should also consider organizing contests. Use social media for this and come up with some contest that will encourage content sharing. Be sure to use hashtags as this will help you get more visibility through online search.
How to Get Traffic to Your Website: Any Suggestions from You?
How do you help people find your blog? Do you have any other strategies you can share?
Do you even know how the majority of traffic you get comes to your website? If not, tools listed here can help. You'll need to use them to see which of your blog promotion strategies are working.
Please, share any suggestions and questions you have in the comments below!