It's safe to say that you're going to always have a wide range of different tasks to master when you run your own business. But, at the same time, you also have a lot of decisions to make on a daily basis. And this can seem really hard. However, rather than letting yourself get worked up about the decisions that you do need to make, it's important to work out how you can do this. Let's take a look at some ideas.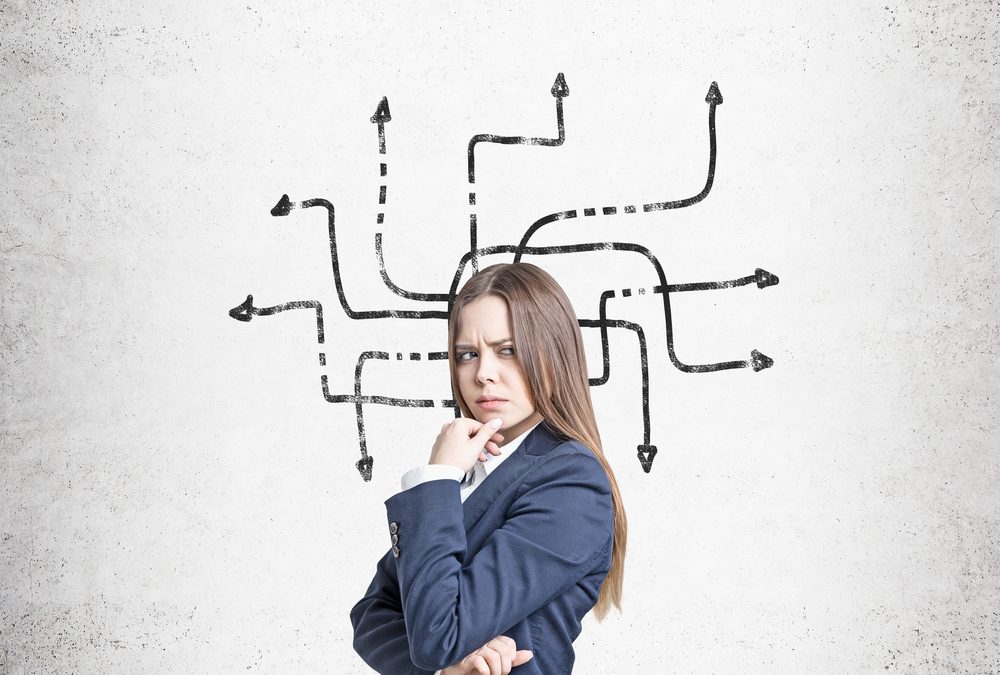 Get the Facts
To start with, you need to make sure that you're gathering all of the facts of any situation that you're trying to analyse. It's not easy to make decisions without knowing everything you can. So always make this a priority.
Work out the Pros & Cons
Next up, you'll quite often find that one of the most useful tasks that will help you to make a decision is to work out the pros and cons of the situation. You'll have to consider the range of solutions that you have, what might work and what might now.
Know How to Prioritise
Then, it's important that you're exercising your ability to prioritise. It's highly likely that you might experience more than once problem at a time, so knowing how to prioritise them can help.
However, that's not all. While each of these three points are going to really help you to make better decisions, they're not the only options that you have. If you'd like to know exactly how you can solve problems more efficiently, take a look at the infographic below.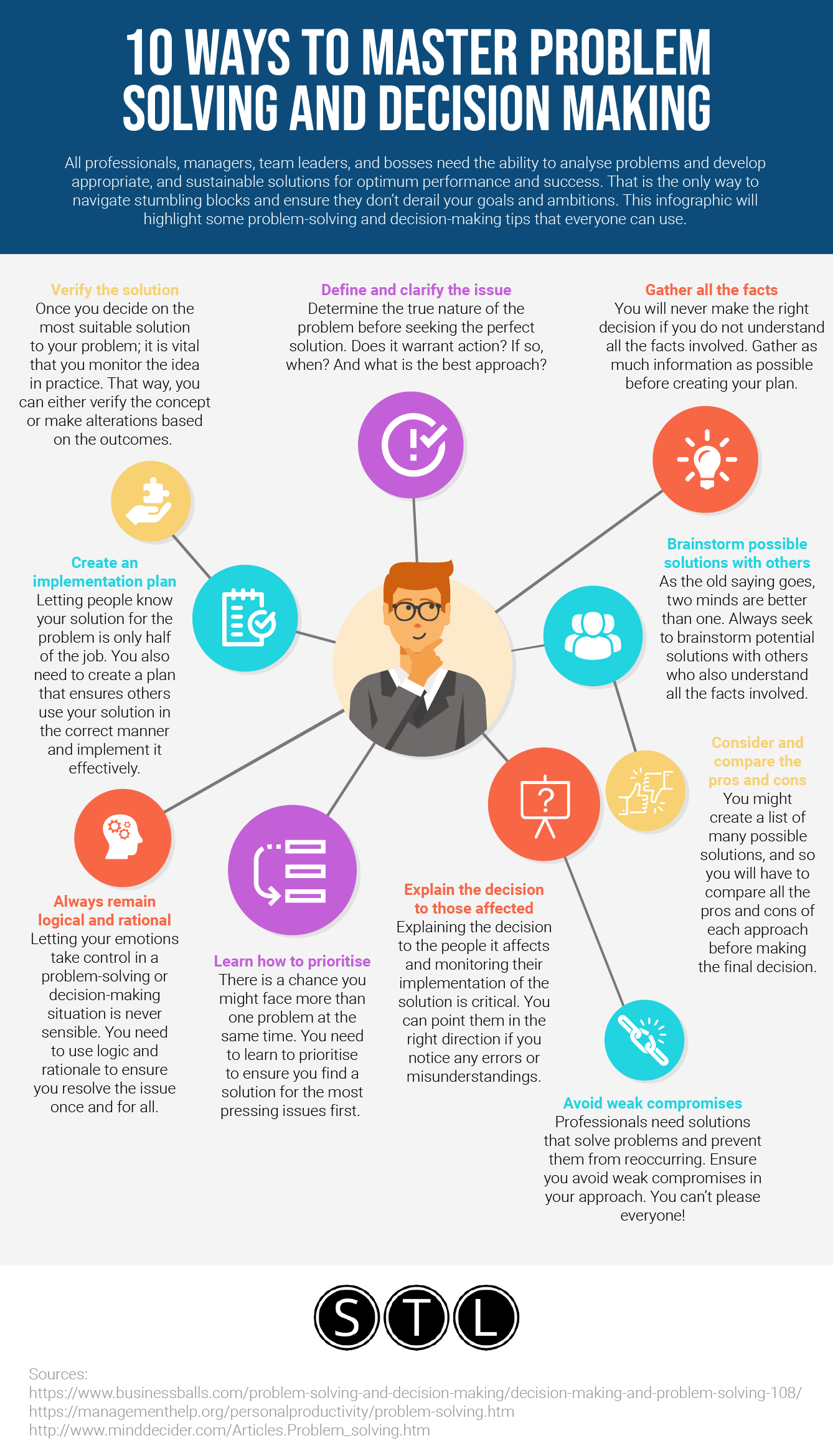 Infographic Design By STL Training