There's little doubt that the increase in personal technology ownership and use has had a positive influence on society. It's allowed us to stay in contact with one another, work better, and have more fun, too. However, like most things, it's possible to overdo a good thing.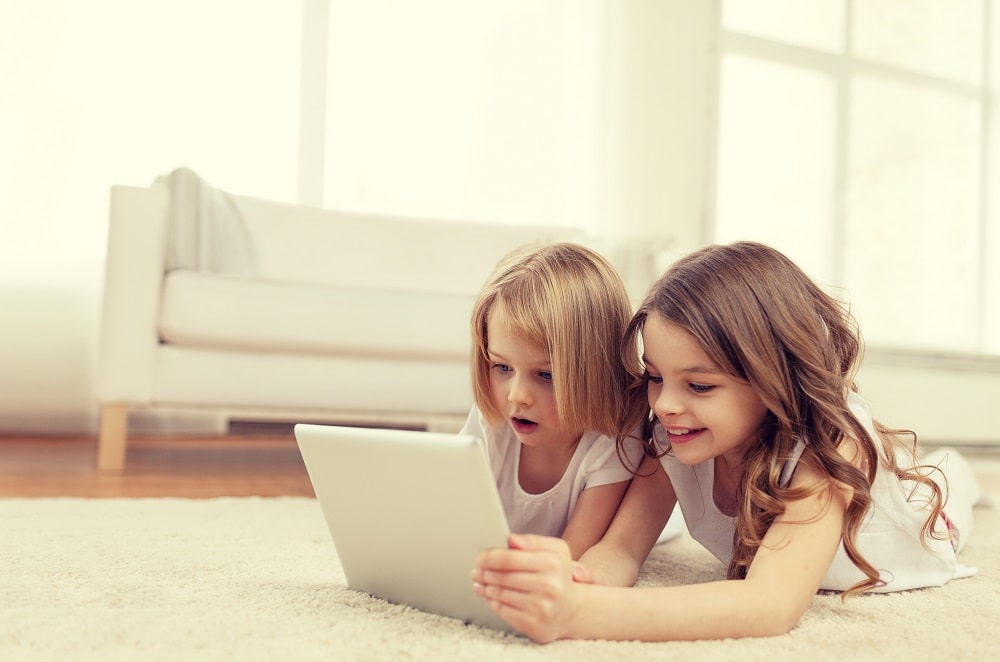 Spending too many hours in front of a screen can have a negative impact on our physical and mental wellbeing, and, as such, it's important that we take steps to have those non-tech moments, too. Adults are usually pretty good at this, since they know the benefits of putting the tech down for an hour, but kids? They're different. They've grown up with a smartphone in their hands. As such, it's up to the parent to limit how much they're using technology. We take a look at how below.
Days out and Adventures
Your child might not have the motivation to go and play in your backyard of their own accord, but they'll be happy to join any fun adventures that you plan. Take a trip to the beach, local state park, or anywhere else natural and picturesque, and let your children enjoy their time there. It'll function as a little reminder to your kids that there's a whole other world out there, one that doesn't require a wifi connection to be enjoyable.
Control the Usage
Many adults struggle with self-discipline; when it comes to children, it basically doesn't exist. You can't give your kids super fun and entertaining devices, and then expect them to limit the amount of time they spend using them. As such, it's up to you to control how much they're using their phone and tablet. There are apps available for Android and Apple devices that allow you to monitor how much time they're spending on their phone, as well as what they're using for. If it's more time than you have agreed, then you may have to consider taking their phone off them after a certain period.
Old School Fun
We mentioned earlier about taking your children on an outdoors adventure, but you'll also want to think about things to do in the home, too. Left to their own devices, your children will just be in their own world. Look at organizing board game and movie nights, both of which are more of a shared experienced than individual tech use. They might require a little bit of convincing that the board game is going to be fun, but there'll enjoy once the game is in full swing.
Be an Inspiration
Finally, one of the simplest ways to ensure your kids don't overdo it when it comes to their phone is to make sure you're setting a good example. You can't expect your child to voluntarily put their phone away if their parents are forever scrolling through social media. Learn the art of switching off, and also avoid using your device in areas where you wouldn't want your child to use theirs, such as at the dinner table and so on.