If you are wondering how to rehab a bathroom with little money, you need to accept that there isn't much you can do. Bathroom renovations are expensive (average in the US $10,272), so you won't be able to afford anything big. What you can do, however, is to choose the small changes that will make the most positive impact.
I also strongly advise looking up tips on how to budget and save money so you can afford to make better renovations in the future.
How to Rehab a Bathroom on the Cheap: 4 Ideas to Try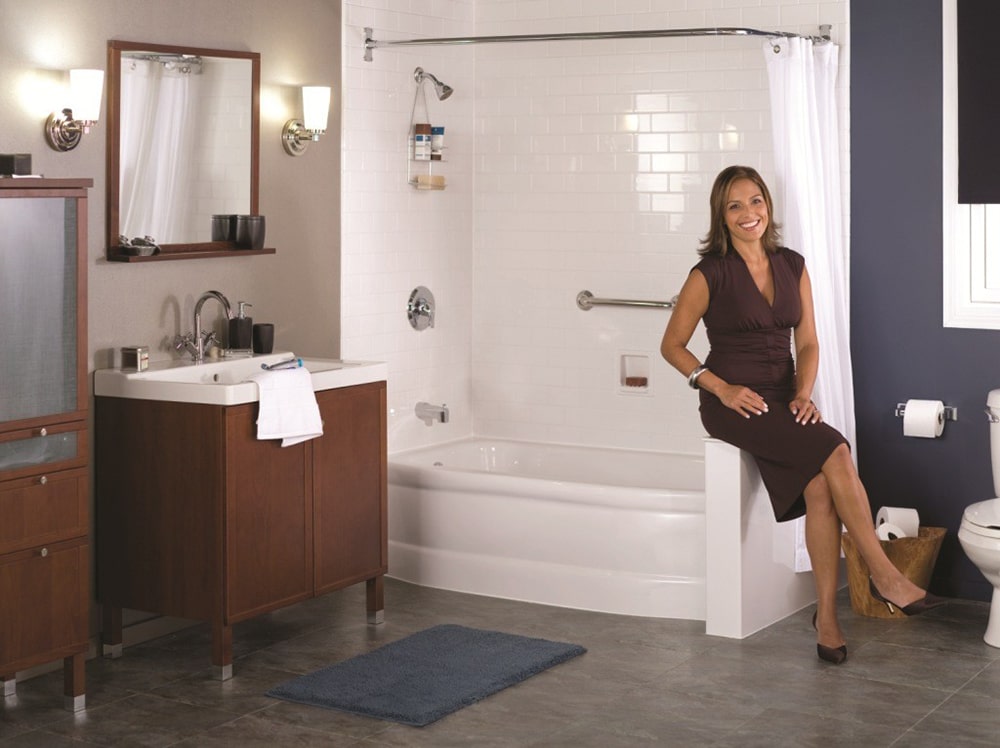 Need to change flooring? Choose vinyl
Vinyl flooring is the cheapest option you can use for a bathroom today. It's also sturdy and fit for use in humid environments. Most importantly, today you can find vinyl designed to look similar to tile and other more expensive materials. Using these will allow you to make the bathroom look more expensive. This kind of trick is important if you renovate to increase the house value before selling it.
In case you have wooden flooring in your bathroom, consider painting it instead of replacement. Look for specialized protective enamel solutions that can make the wood last for years yet.
Refinish instead of replacement
If it's the bathtub or shower that are in a dire need of fixing, you can cut the costs significantly by refinishing them. A replacement is the most expensive option by default, even if you buy a used tub of good quality. You can refinish the bathtub yourself to save as much as possible. In this case, I strongly advise buying the best kind of coating you can afford.
Note that even the best refinish is a temporary solution only.
New hardware + paint = no need for new cabinets
If you are wondering how to rehab a bathroom on a budget, you don't have spare cash to install new cabinets. However, you can revamp the look of the place completely by repainting the ones you have now. If necessary, you should replace the hardware on them to ensure everything moves smoothly. Sand the cabinets before repainting in bright colors to make your bathroom look fresh and new.
Use wainscot
Can't afford tile on your bathroom walls? Water-resistant wainscot is a cheap substitute that will look near as good. It also doesn't need any special maintenance and painting. Therefore, it's cheap even long-term, and it can be very durable.
Do you have any other ideas on how to rehab a bathroom on a shoestring budget? Please, share your suggestions and experiences in the comments!