Many homes are in desperate need of modernising, but homeowners don't want it to lose its traditional charm. Here's some inspiration for upgrading your home without comprising its core values.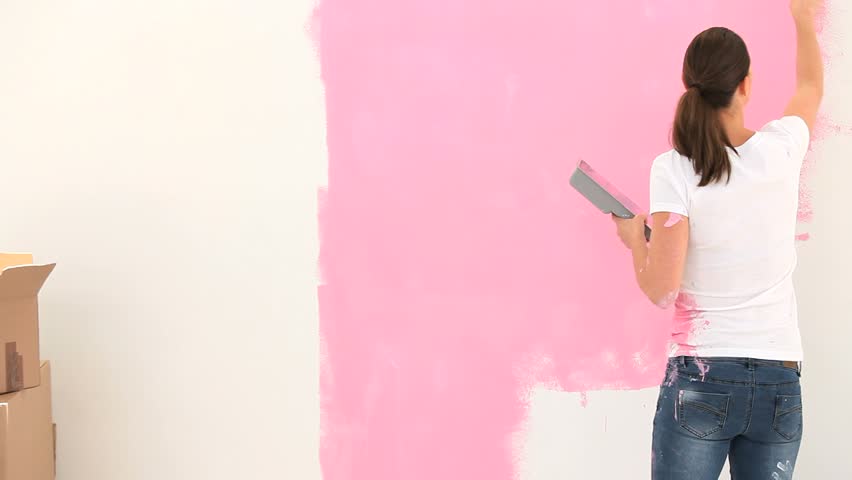 Have Wiggle Room for Your Budget
Of course, the importance of your budget cannot be understated. It allows you to know how much you can afford to spend, as well as help point you in the right direction. However, what many people make the mistake of doing, is creating a budget that is exactly what you can afford. The issue with this is, if you run into any budget issues with changing costs, you are stuck. Therefore, it is best to have a little wiggle room to overspend and not go bankrupt.
Traditional Lighting Brought Into the 21st Century
Many light fittings are usually one of the first things to be modernised when it comes to renovating a home. That's because they could be rusty or just bad to look at. Most homes will use LED bulbs, as they have a fairer light, and actually save you money when it comes to the bill.
That doesn't mean you are forced to use spotlights or modern looking light solutions; you can instead decide to use traditional looking fixtures with modern solutions to built in. This offers the best of both worlds.
Doors, Windows and Blinds
Doors, for both your main house entry points and for rooms, can become chipped and old sooner rather than later. Shiny new doors are not only satisfying to look at, but will most likely be better fitted into its place, and suit the new style. Old doors can be creaky and damaged, whereas newer ones will use new innovative methods to last longer.
It's a similar story for the windows, where older ones should be phased out for newer ones, that don't leak in any cold air. They should not only be fitted with the purpose of new insulation reasons, but also to suit your house. There are a range of different window styles you could consider, and can usually get them fitted perfectly, so have a look around and figure out if you want to expand or decrease your window size.
Blinds are becoming more popular in recent years as a means to cover windows both internally and externally. They offer the feeling of a traditional look, but built with the modernist in mind. Specific exterior blinds give off renaissance riviera vibes, whilst indoor ones can help the room feel more alive.
The truth is, you have a lot of options when it comes to choosing blinds, from wooden blinds, glass ones to French door blinds. Even the French door blinds themselves can be expanded upon as a definition. This guide to finding blinds for french doors will help explain the different ones, from roller blinds to roman blinds. It's all about finding the right fit to modernise whilst keeping the traditional feel.
Smart Devices and Tech Can Look Traditional
When it comes to modernising your home, one of the most effective things you can do, is upgrade the technology within your home. Fortunately, companies these days have become very good at building smart devices and other technology pieces with the aim of looking traditional. We see this a lot with speakers, where smart audio tech will be built to look like an old record player or jukebox, as an example.
Other technologies are used within a home to help automate certain things in someone's life, even if it's just for coffee. The most common smart devices that are used traditionally, is with lights. You can get smart lights that look like oil candles, and old lights that can be controlled with your phone.
The options when it comes to technology are unlimited. Companies are smarter with their designs, to find something that works for everyone.
Bathrooms Can Become Outdated Quickly
Bathrooms are one of the most important rooms of a house, where if it left alone, it can run into all sorts of problems. Problems such as mould can be deadly to your health, and also look terrible in general.
The pipework and plumbing systems present the same sort of issues too. Where if you leave them to fall into disrepair, it can prove costly to repair. There are plenty of ways to modernise a bathroom, from installing a new shower head, to changing up the draining system. The design and patterns of most bathrooms are usually around twenty years old, and you can tell the design scene has changed.
The tiles are made of materials people today wouldn't choose, and the patterns on them are usually quite horrible to look at. Of course, everyone will have different tastes, but there's a reason people start saving up to transform their bathroom.
Cooking Utensils and Kitchens in General
Many people may have almost decade old cooking utensils sat in their kitchen drawers. This may be because they still work, and you're not really bothered about who sees them. Aside from any potential health concerns, you will generally find that innovation has come to kitchens, with lots of appliances and small devices being used in a modern kitchen to speed up cooking processes.
Consider what utensils you need, new plates and cutlery can go a long way in a redesign, whether its for colour or style reasons. You will find there are lots of options available for you, even with modernised traditional cooking methods, such as mortal and pester.
Update the Walls and Flooring
Every room within your house will need its flooring and walls looked at. Whether that's for design reasons or just to ensure the condition is still good. Many homes are over one hundred years old, which means their strength and integrity could have faltered in recent years. Especially when you consider how many different people have lived in the home, and been a part of general wear and tear.
Many homes have old ruined carpet over pristine floorboards, consider tearing it up to see the condition of the flooring on the other side. Sometimes, the floorboards will be in perfect condition, and in other cases, you may need to completely revamp the floor.
Chimneys Can Be Decorative Even if Not Needed
Chimneys and fireplaces in general are what people usually think of when asked what a traditional home looks like. That's because many modern homes simply don't utilise and traditional heating ways such as wood or coal fireplaces.
Modern homes will have heating systems in place with radiators and even underfloor heating, making them a pointless addition. That's not to say they don't have their uses. In fact, many people still make the fireplace a focal point of their living room, even without it having a practical use. It can be a place to put pictures, mirrors, trinkets or even to decorate the inside.
Garden Area – Both Front and Back
Sometimes, one of the hardest yet most rewarding ways to modernise a home, is to address the exterior. That means cleaning up the area, trimming and getting rid of any weeds, as well as making sure the place looks good. Modern gardens usually implement some form of barbeque that could either be build into a spot to look natural, or using a modern device.