In order to maintain a healthy lifestyle, consuming a balanced diet is vital. A balanced diet ensures that the body receives all the important nutrients in the correct proportions. A proper diet helps accomplish an appropriate body weight and greatly reduces the risk of chronic diseases. A healthy lifestyle is important for the longevity of life and the ease of mental pressure that causes issues like depression.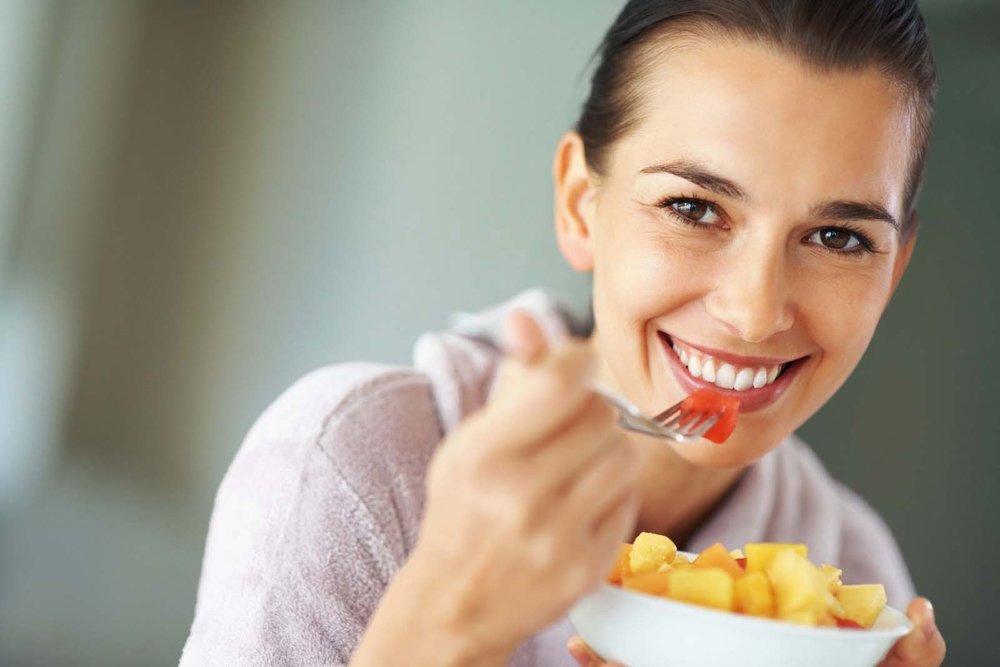 But what is a balanced diet? A diet that is rich in nutrients and suffices the requirements of our body. Proteins, carbs, vitamins, minerals, and water are some essential nutrients we should keep taking in a balance.
If you think your diet lacks essential nutrients like vitamins, you may take vitamin supplements. Some world-famous vitamin supplements are Klean Athlete Probiotic, Amazon Hair Biotin, Nature Made Vitamin D3, and Vitamin Gummies by Gummies Garden.
Balanced Diet
A balanced diet works to make sure that all the nutrients enter the body in the correct amounts required for the optimal functioning of the body. The diet focuses on the best possible calorie intake for the body.
Calories
Calories stipulate the energy content present in food. After the intake of food, the calories are employed when you breathe or perform any activity. Depending upon a person's age and body, the daily calorie intake differs. Generally, an average person's calories count is around 2000. Moreover, a man's calorie count differs vastly from a woman's. This is due to increased physical activity and body assortment. Increased physical activity means that calorie requirements will also increase.
Good nutrition works to improve the body, which helps benefit mental and physical health. A balanced diet not only ensures that your body stays in prime condition but also helps eliminate many disease risk factors. It is advised that a balanced diet be maintained from an early age to help avoid growth and development problems. Several common diseases are the result of an imbalanced diet and an unhealthy lifestyle.
Physical activity also helps boost the metabolism and keep an active lifestyle to aid the reduction of diseases.
Constituents of a Balanced Diet
There are six main nutrients that are requisite in a balanced diet:
Proteins: Proteins are involved in the repair, growth, and general management of the body. Proteins are easily available and are present in most food generally consumed such as meat, eggs, leafy greens, nuts, etc.
Carbohydrates: The main energy supplied to the body is through carbohydrates. Too much can be harmful to the health and should be consumed in moderate amounts. Carbohydrates are in large quantities in bread and grains.
Lipids: Another energy source and basal metabolism compounds are lipids or fats. They are necessary for the functioning of the body and cells.
Vitamins: Vitamins are in charge of the biochemical reactions of the body. There is a variety of different vitamins that are necessary for various functions of our body. Vitamins can also be consumed directly through tablets if not in food.
Minerals: Minerals also play a major role in biochemical reactions and in the maintenance of ionic balance. Mineral deficiency is the root of many problems that can be easily avoided by increasing the intake of mineral-rich foods.
Water: Water constitutes 70% of the body. Water is necessary for all the nutrients to work in harmony and for the proper functioning of the body.
Deficiencies
A deficiency in any one nutrient can pose a serious threat to the health of a person. Less than recommended amounts of any nutrients can cause problems and may give rise to bigger issues like chronic diseases.
Therefore, a balanced diet ensures that the body is receiving the correct amount of nutrients to prevent such deficiencies and in turn, provide a better, healthier lifestyle.
It is important to intake a variety of food that contains all the necessary nutrients. A balanced diet is said to contain 50-60% of carbohydrates, 12-20% protein, and about 30% fat. These proportions are ideal as they provide all that a body needs. The cells and tissues also benefit from these nutrients and work more efficiently.
A balanced meal will contain all the necessary food groups and the required nutrients for the body, depending upon age, gender, and more. Different age groups demand a change of nutrients, for example, proteins are necessary for children to aid in their growth and development.
Keeping Healthy
There are further lifestyle changes that you can implement to help achieve and maintain a healthy lifestyle:
Portion control helps make sure that you are not consuming too much or too little of any nutrient.
Keep appropriate time difference between your meals and consult your nutritionist to help you maintain a meal plan best acclimated to your body.
Curb the intake of junk. The sodium levels in most junk foods are alarming and can pose a series of threats to your health. Empty calories harm your body and that is the resistance you need.
Binge eating due to a vast number of issues should be reduced. The intake of unhealthy foods ruins the concert of a balanced diet as well as leaves your mental health to decline.